Creating a beautiful autumn bouquet yourself: tips and tricks
Now that the days are getting shorter and it's colder outside, we're spending more time indoors. A good reason to make your indoor environment even more inviting! Light some candles, arrange some elegant cushions on the sofa, toss on a pretty throw, and don't forget attractive flowers for the table. Your first thought might be to add a houseplant to a room during autumn and winter, but an autumn bouquet is just as appropriate – and maybe better. And that's something you can make yourself! This article gives you a number of tips for doing just that.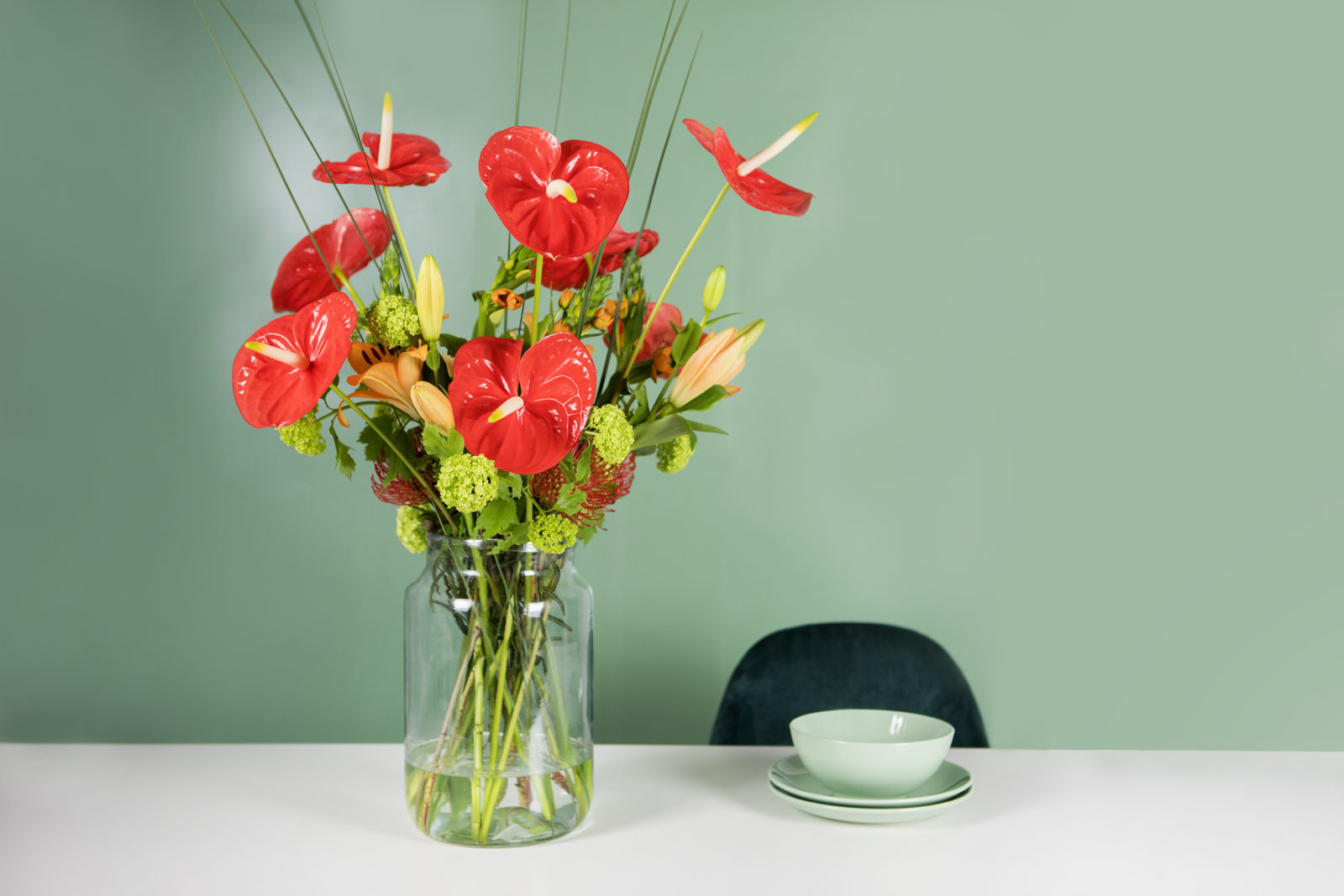 The flowers
Choosing the right kinds flowers in the right colours is important when you want a bouquet with a certain look. Natural choices for autumn include maroon, red, brown, orange and yellow. And the kind of flowers? Anthuriums are perfect since these cut flowers are available in the widest range of colours and are instant eye-catchers. You might also want to add typical autumn branches: willow, chestnut and berry-covered branches. For a beautiful wild 'n natural look, be sure to use a variety of flowers in different heights and sizes.
Making an autumn bouquet
Once you've selected the flowers for your bouquet, it's time to arrange them elegantly in a vase.
• Start by rinsing off the stems of all the flowers and removing any leaves from the lower part of the stems that would wind up below or just above the surface of the water.
• Then trim one centimetre from the bottom of each stem so that the flowers can continue to absorb enough water and nutrients.
• Lay them next to one another so that you can see all of them at a glance.
• Start with the sturdiest stems, placing them diagonally in the vase. Then insert one flower stem at a time between them. Be sure to vary the heights and volumes of the flowers to create what looks like an informal wildflower bouquet. Continue in this fashion until you have used all the flowers and then take a look at the result from a distance. Make adjustments as needed and choose the best place in the house for your creation!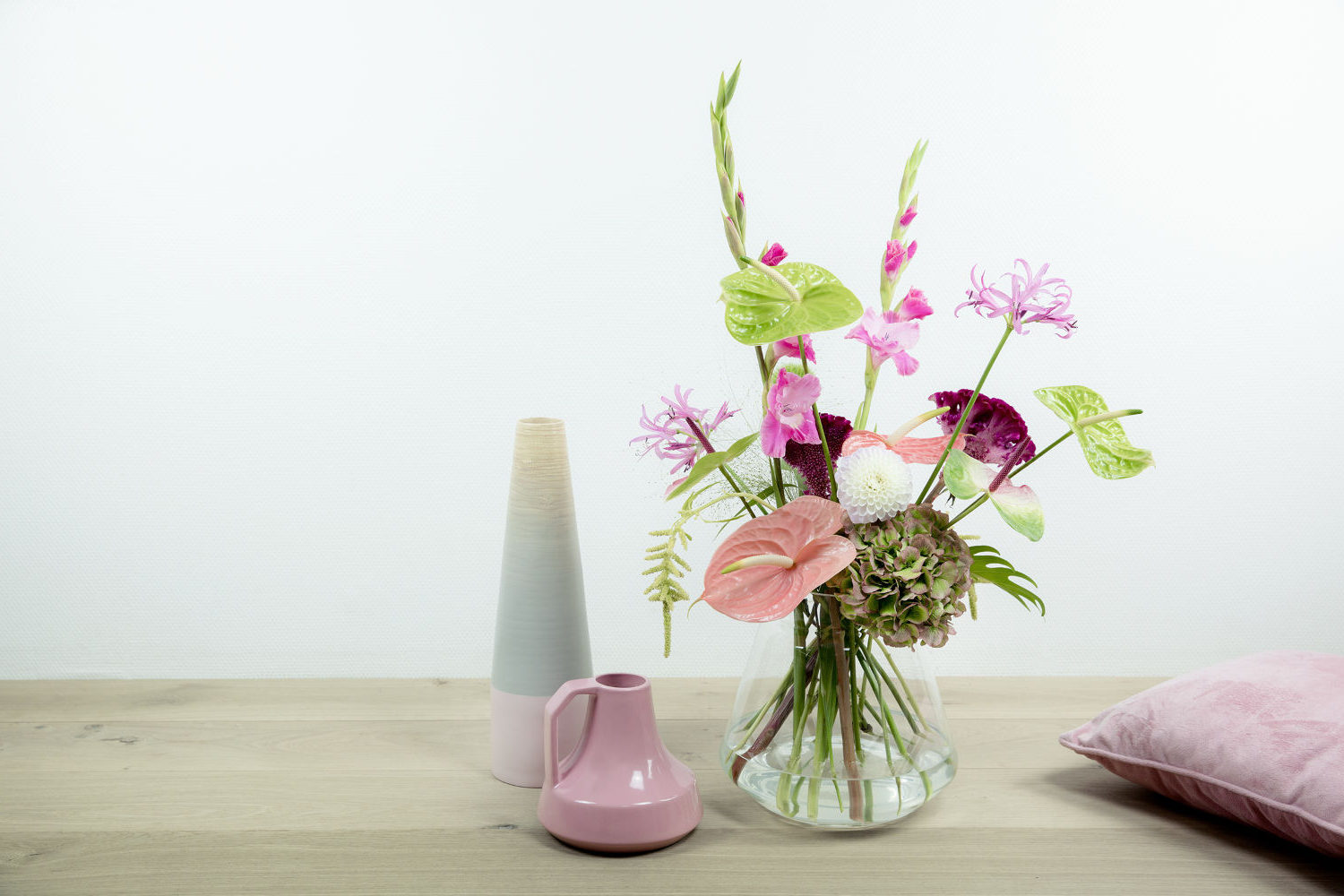 So, these were our tips for creating an autumn bouquet. Have fun making something really nice! Also read: How to make a bunch of cut flowers last even longer