A colorful spring bouquet in a few steps
Every season you can add your creativity to new and colorful bouquets with Anthuriums. Let us inspire you with pictures and see how you can easily create those bouquets yourself in a few steps.
A colorful spring bouquet in a few steps
Brighten up those pastels
Surprise yourself with unexpected, uncommon colour combinations. Starting in the spring this year, treat them to summer sensations by giving those pastel-coloured bouquets fanciful, bright-yellow or blue accents. Brighten up those pastels! Experiment in your bouquets with striking green leaf shapes and add some botanical power this season. Distinctive flowers such as Anthuriums stand out even better next to natural, decorative leaf patterns.
How about trying something different with Anthuriums?
If you are looking for ingredients to give your bouquets a subtle difference? Take a pinch of nature, a sizeable amount of retro and two handfuls of Anthuriums, which you would not normally place side by side. The natural colour nuances will sparkle in the daylight when you combine Anthuriums with leaf structures and wood. The subtle glow adds power to this composite without overdoing it. Splendid in a rural setting where nature's beauty radiates.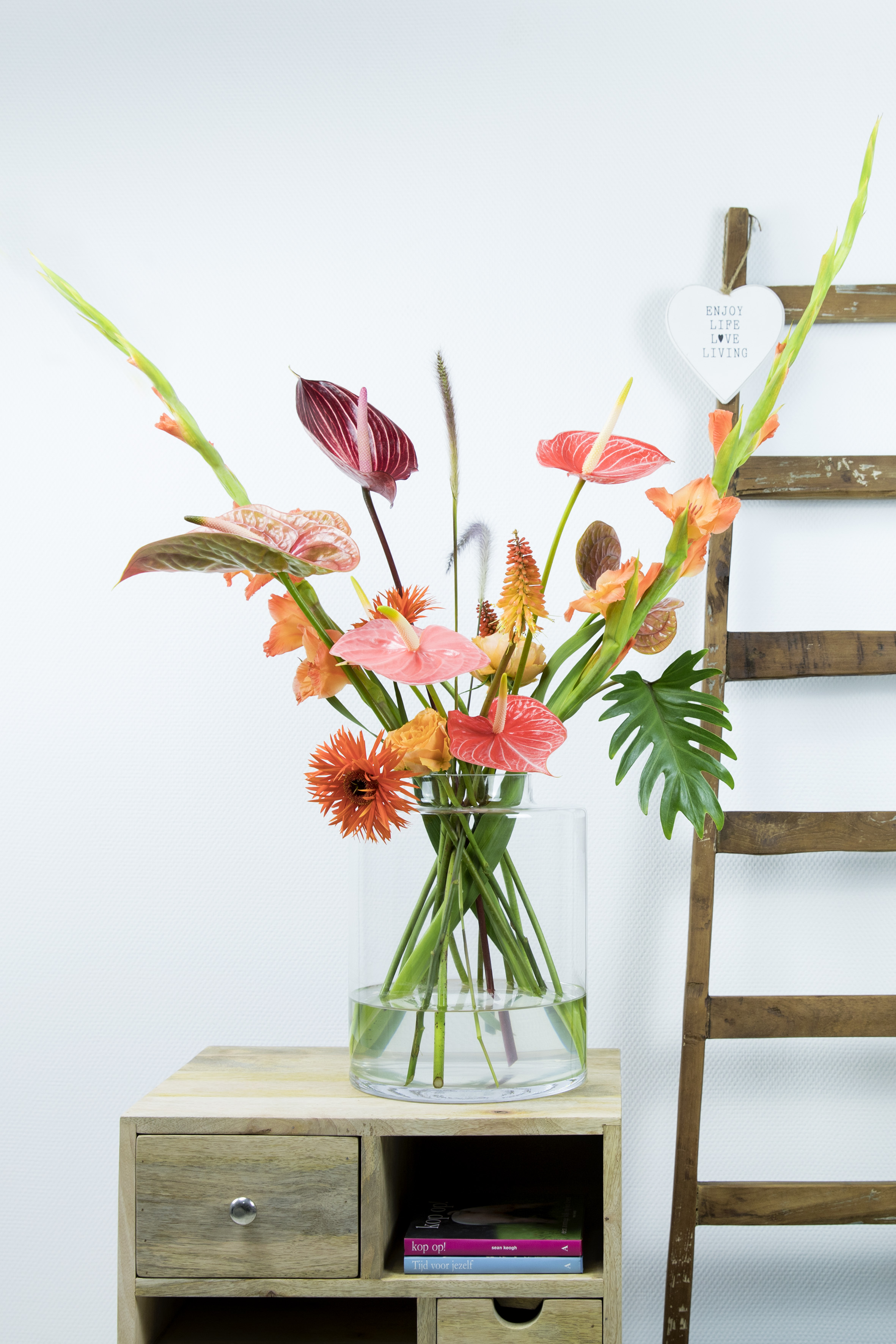 Out of the vase
What is a bouquet without a vase? Choose some unique vase designs and let their colours, shapes and styles inspire you to create some surprising bouquets! One thing is certain: you'll relish your own creativity.
It's play time (every day)
'Fun' is actually a very important word, especially when it to comes to bouquets. Try adding a little 'fun' to your bouquets more often! Pull out all the stops.
More bouquet inspiration? Read also: How to make a cheap bouquet look chic