4 DIY ideas for Mother's Day that use Anthurium flowers and plants
On the 14th of March it is Mother's Day! It's the perfect occasion to remind your mother of just how much you appreciate her. You used to do this by giving her one of your pretty drawings; these days, you probably buy something for her. But there's a very good chance that she would still love to receive something you made for her yourself. That's why this article suggests four DIY ideas that use Anthurium flowers and plants. And, if you don't happen to be that creative, there's a bonus tip at the end of this article.
An Anthurium plant in water
Did you know that you can grow an Anthurium plant in water? If you use a glass vase for this, you can also see the pretty roots of the plant. What's more, it's perfect for people who often forget to water their plants; this solution means that the Anthurium plant will always have enough water. It's both beautiful and convenient! Your mother will be sure to appreciate your thoughtfulness. This article will tell you how to place an Anthurium houseplant in water: An Anthurium houseplant in water: a DIY project.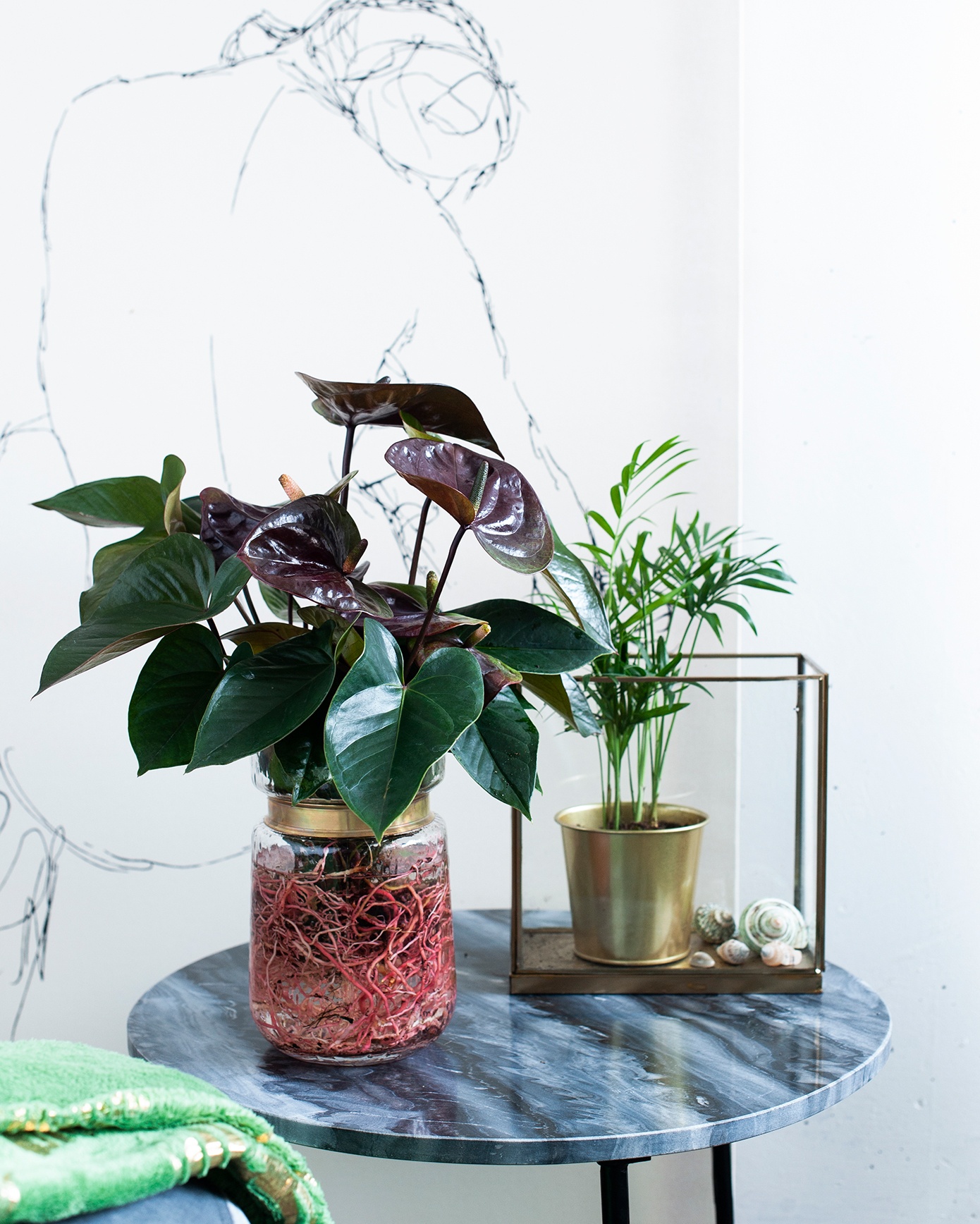 Anthurium flowers under water
What you can do with an Anthurium plant, you could also do with cut flowers. Anthurium flowers are just the thing for creating an underwater arrangement, because their stems are sturdy enough to bend into shape to get them into a glass vase. And their spathes have a naturally glossy, water-resistant coating. Furthermore, water acts as a kind of magnifying glass to make the shape and colour of the flowers even more spectacular. Find out more in this article: Make your own underwater flower arrangements.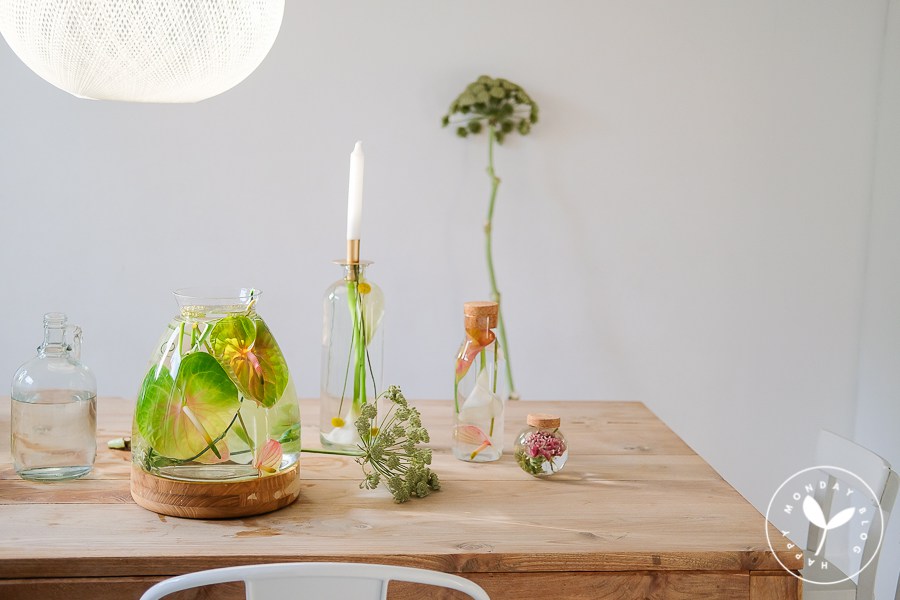 A floral wreath
The stem of an Anthurium is so sturdy that it makes this cut flower ideal for making a floral wreath. Choose flowers in your mother's favourite colour and turn them into a stunning wreath. Combine this with a couple of asparagus fern branches, to add some green to the look you're creating.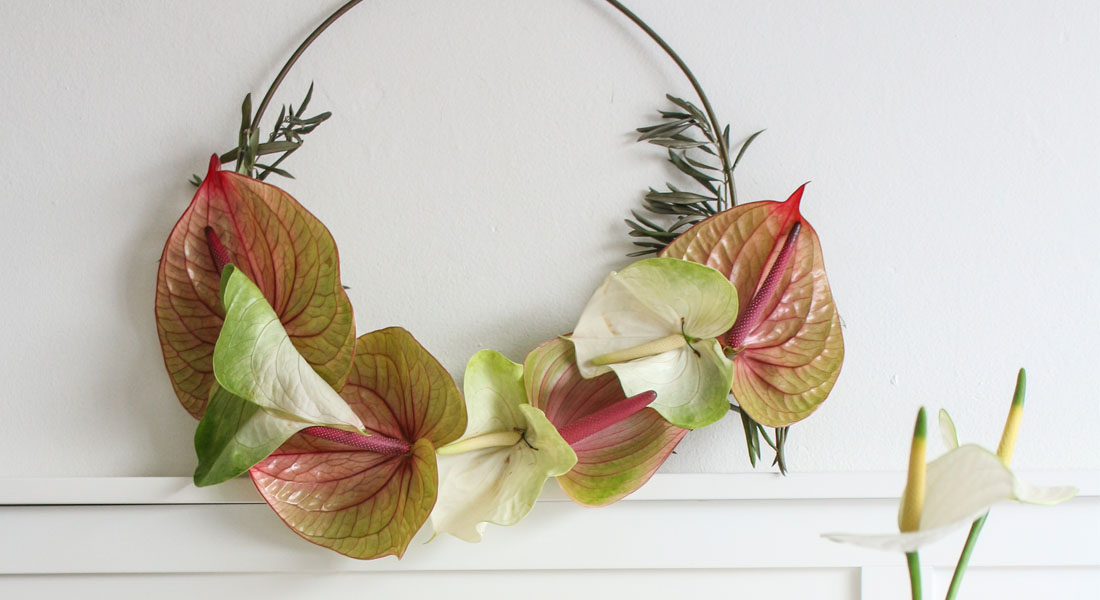 Pimp your planter
Maybe you're better at writing than crafts. If so, this planter might be your ideal gift. After all, you could write your own poem or greeting on it since this pot is covered in a special chalkboard paint.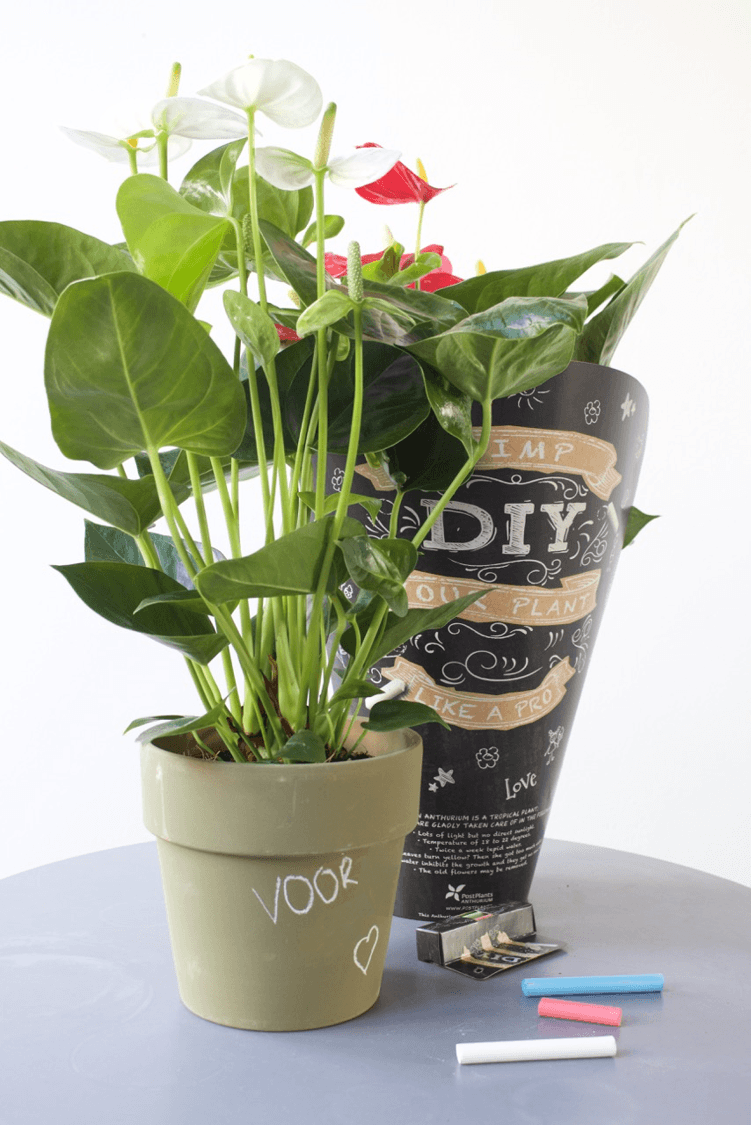 Bonus tip
What if you're not that creative, but your mother is? If so, give her a gift certificate for an Anthurium workshop! Both of you could then set to work on making a spectacular arrangement. Will it be a tropical creation on a lovely shallow container or a colourful work of art including bold wooden accents? Success guaranteed! Besides that, it's like giving yourself a gift, too.