Plant Design: plants first when decorating a home
Meet the latest interior trend: Plant Design. Within this trend, plants play the leading role in decorating your home, followed by the furniture. Because plants aren't only pretty, a green interior is also better for your health, mood and concentration! In this article you can read all about it, along with tips on how to apply Plant Design in your interior.
What is Plant Design?
At Plant Design, plants play the leading role when furnishing a home. Plant first! The aim of Plant Design is to create a beautiful and healthy living environment, with plants as the basis. The result is a green interior. And that's not only pretty, but also better for your health, mood and concentration!
Because did you know that houseplants not only provide oxygen and atmosphere, but that some of them – like the Anthurium plant – can also purify the air? An important advantage of plants that purify the air is that they can help prevent complaints such as headaches, dry eyes, respiratory problems, dizziness and problems with concentration.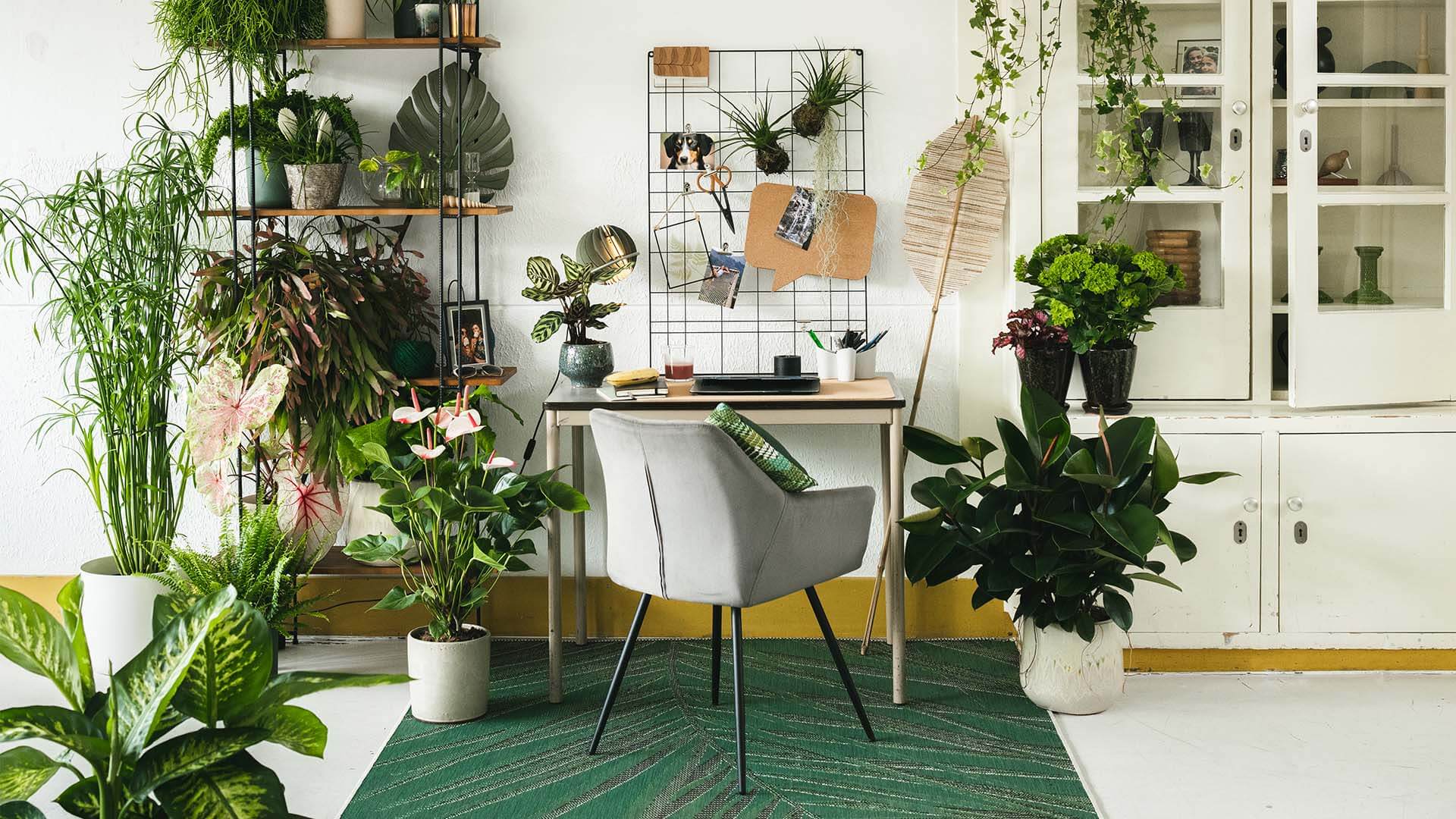 Plant Design tips
Because there are so many different ways to start, we'll share a few tips!
First, determine for yourself what your plant style is. Do you like a minimalist style, or does an urban jungle appeal to you? If 'less is more' is your motto, you can choose one large, special plant and make it an eye-catcher. Is your motto 'the more, the merrier'? Then you can create a nice plant corner by grouping a few plants in different colors, shapes and heights.
Don't forget to think outside the box and be creative! Try different things, just to see how it goes. It's the only way to discover your own ideal Plant Design recipe. There is no right or wrong! For example, start by placing all your plants together in the middle of the room, and redistribute them across the room.