Christmas table setting with red Anthuriums
Now that Christmas is just around the corner and the Christmas tree looks beautiful, you're probably thinking about the table setting for the Christmas dinner. Are you going for a Christmas table with traditional red? Then we can recommend using red Anthuriums. They can be styled in different ways and are beautiful as a Christmas table decoration. To show you, we'll share some inspiration for a Christmas table setting with red Anthuriums.
Christmas table setting with red Anthuriums
Decorating the Christmas table is one of the best things about Christmas – besides the Christmas dinner itself, of course. Combine the red Anthuriums with beautiful white crockery, possibly with a gold edge, and place your best cutlery next to it.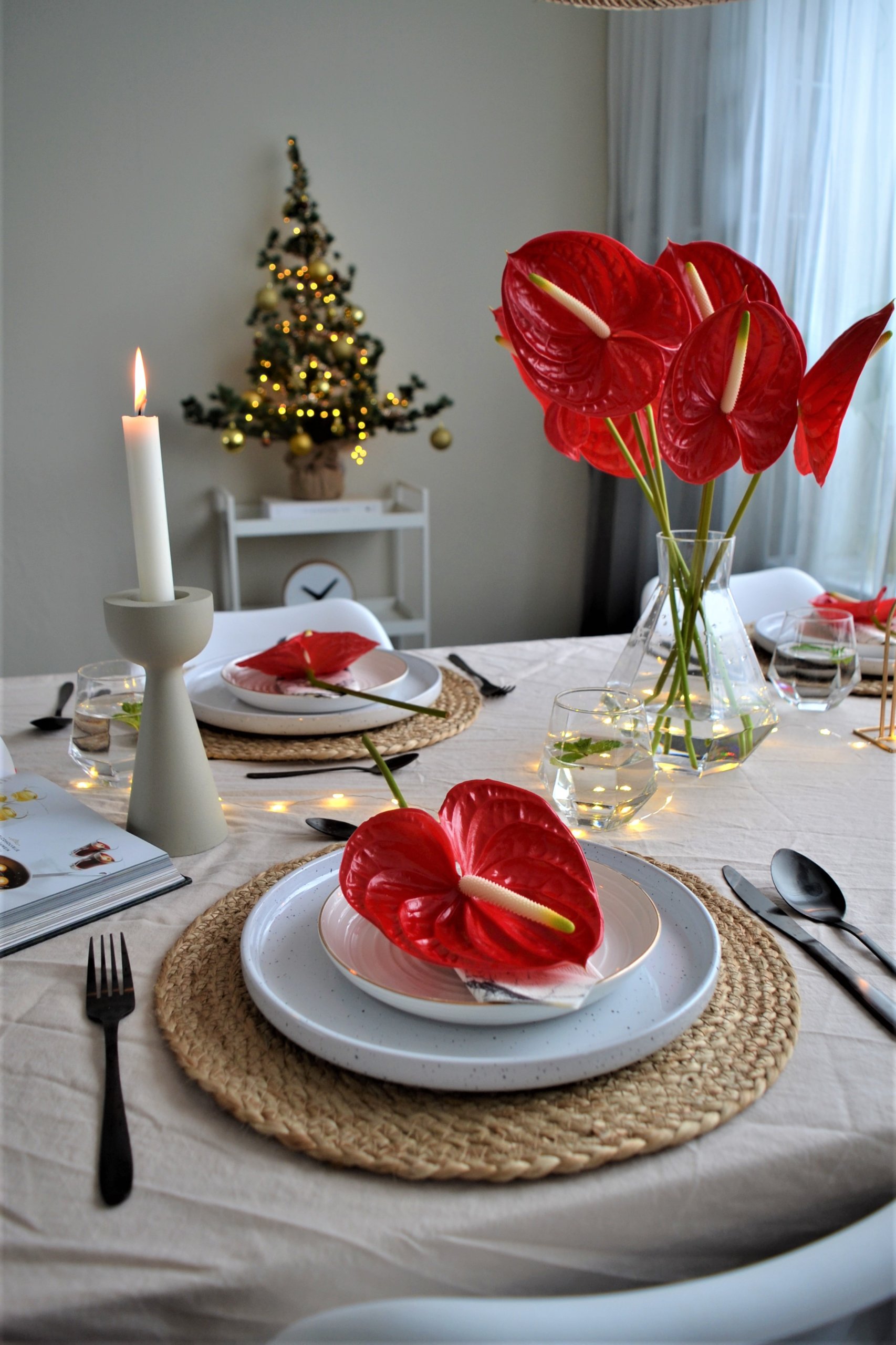 The Anthuriums look beautiful in a bouquet on the table, but is also very suitable as a Christmas decoration. For example, use a red Anthuriums as a table setting by placing a loose flower on a plate together with a name card and napkin. Or put the flower through a napkin ring! Thanks to the strong and leafless stem, the Anthurium can handle this without being damaged.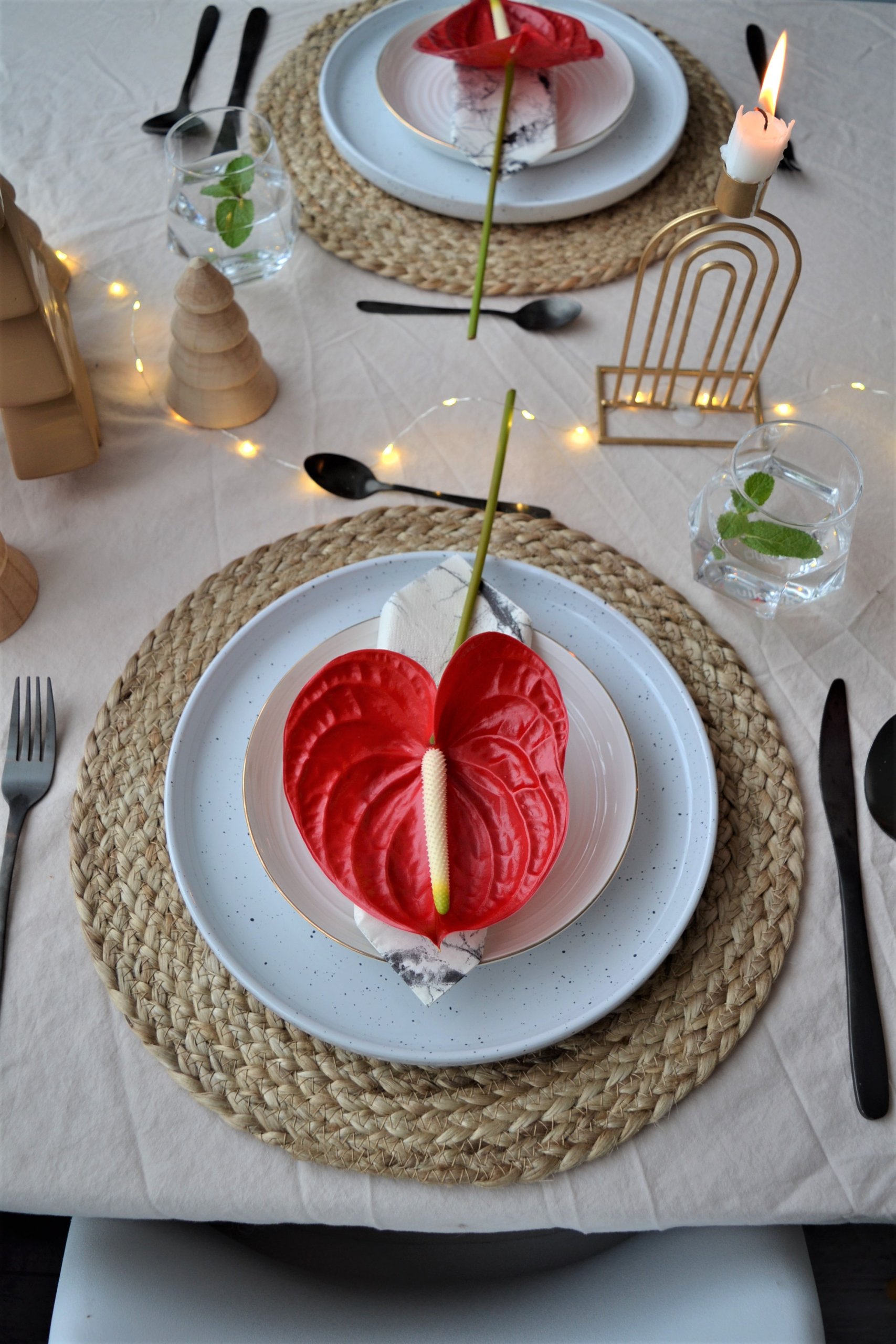 To make the red Anthuriums stand out even more, you can use neutral shades for the rest of the table setting. Think of brown, beige and gold. You can also have green as an accent color. It's also nice to use different materials, such as wood, reed and cotton. That way it doesn't get boring.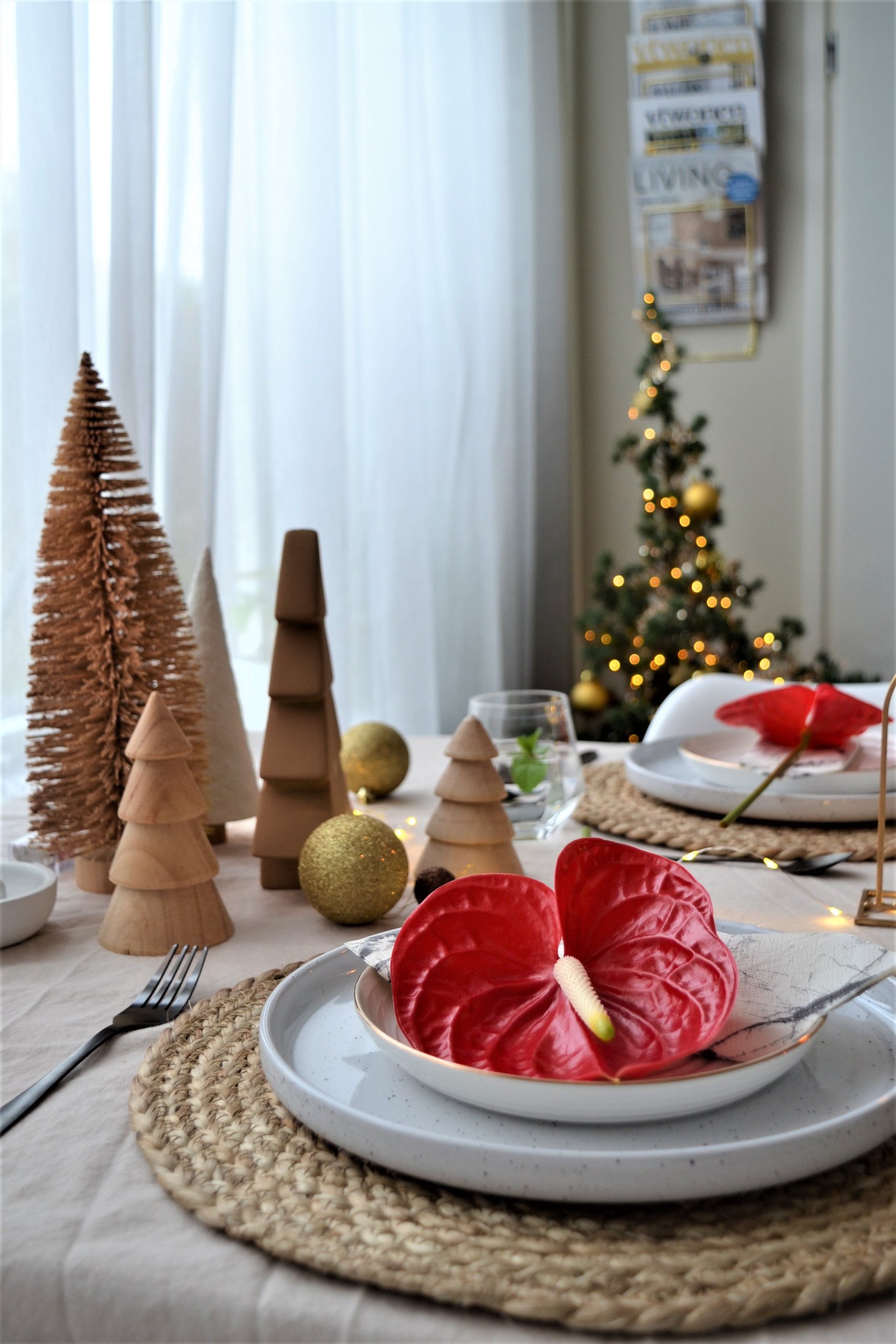 After dinner, you shouldn't throw away the Anthuriums. Instead, cut 1 cm from the bottom of the stem and place the flowers in a vase with fresh water. Place the flowers with a shorter stem in a nice glass with water. This way you can enjoy them for a long time after Christmas!
Read more about how to take care of the Anthurium in this article.