DIY: how to make a floral wreath
Longing for a festive winter interior? Surround yourself with the most beautiful flowers! For example with this floral wreath, which you can easily make yourself. You can use dried flowers, which will allow you to keep your wreath for years rather than a week. But by using water tubes, which will be hidden behind greenery, Anthurium flowers remain beautiful for a long time too! In this article you can read a step-by-step plan.
DIY: floral wreath
Necessities
Metal ring
Floral wire
Water tubes
Pittosporum branches
Anthurium flowers
Ribbon
Scissors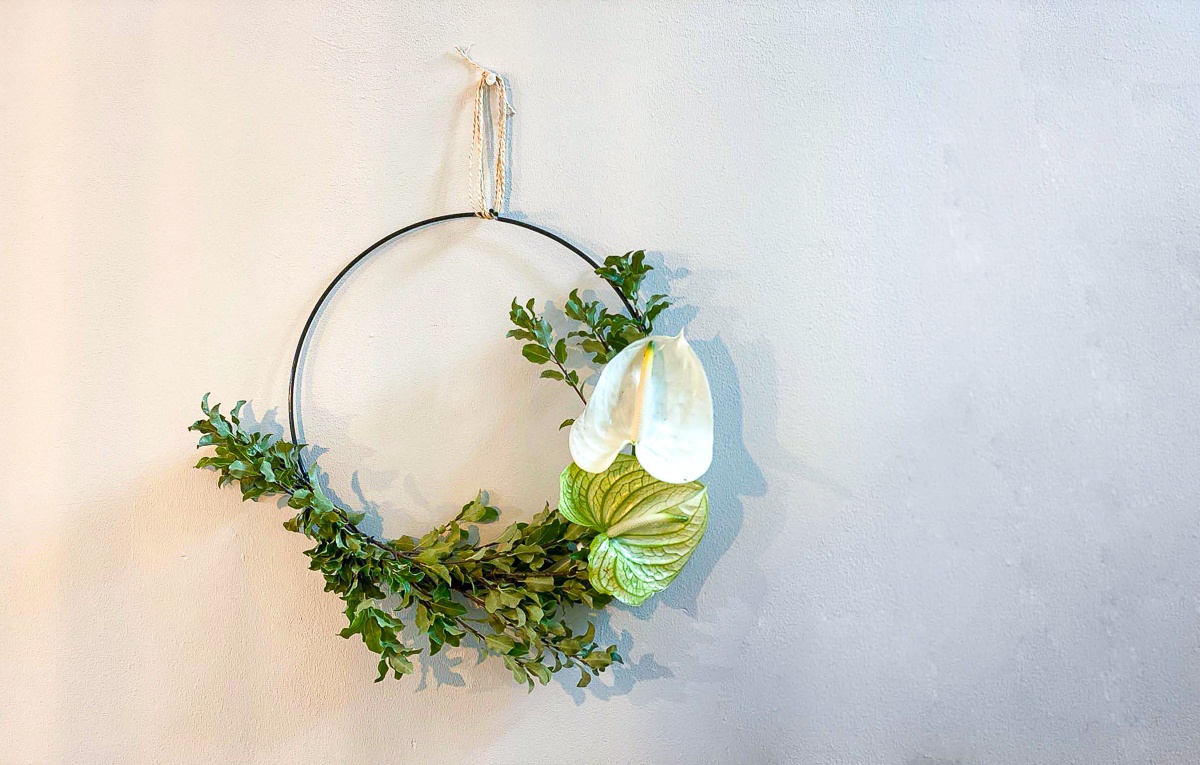 How to make a floral wreath
To make the floral wreath, start by attaching the (water-filled) water tubes to the metal ring with wire. Optionally use tape to secure them even better. Take the sprigs of Pittosporum and wire them one at a time along one half of the metal hoop. Wrap the wire along the length of each stem, and lift the leaves as you go so they don't get squished. Make sure the water tubes aren't visible anymore. Take the Anthuriums, cut them to the desired length and slide them into the water tubes. Finally, tie a ribbon to the top of your wreath so you can hang it on a wall! Occasionally check whether there is enough water in the tubes, so that the Anthuriums won't dry out.
Watch this video on how to make a floral wreath: