Anthuriums for added glamour at Christmas
If you want to get the most out of a single flower during the festive month of December, why not give Anthuriums a try? They are available as cut flowers and very versatile in use. Put them in a vase on its own or combine two or three stems with ornamental grasses to create a bouquet. And as added bonus: you will easily enjoy these flowers for three weeks. It's perfect as a showstopper with just a single stem in a vase, as an elegant table decoration or as an eye-catcher on New Year's Eve. Visit your florist and get started. We offer styling tips with Anthuriums for added glamour at Christmas!

Time to eat!
A few Anthuriums add the finishing touch to your table setting. For extra glamour at Christmas and a festive effect, combine them with candles, Christmas baubles and pine cones. A little glitter in between the vases completes the scene! You only need a few Anthurium stems for a real wow effect on your table!
More info, tips and inspiration can be found on Instagram

 

@anthuriuminfo.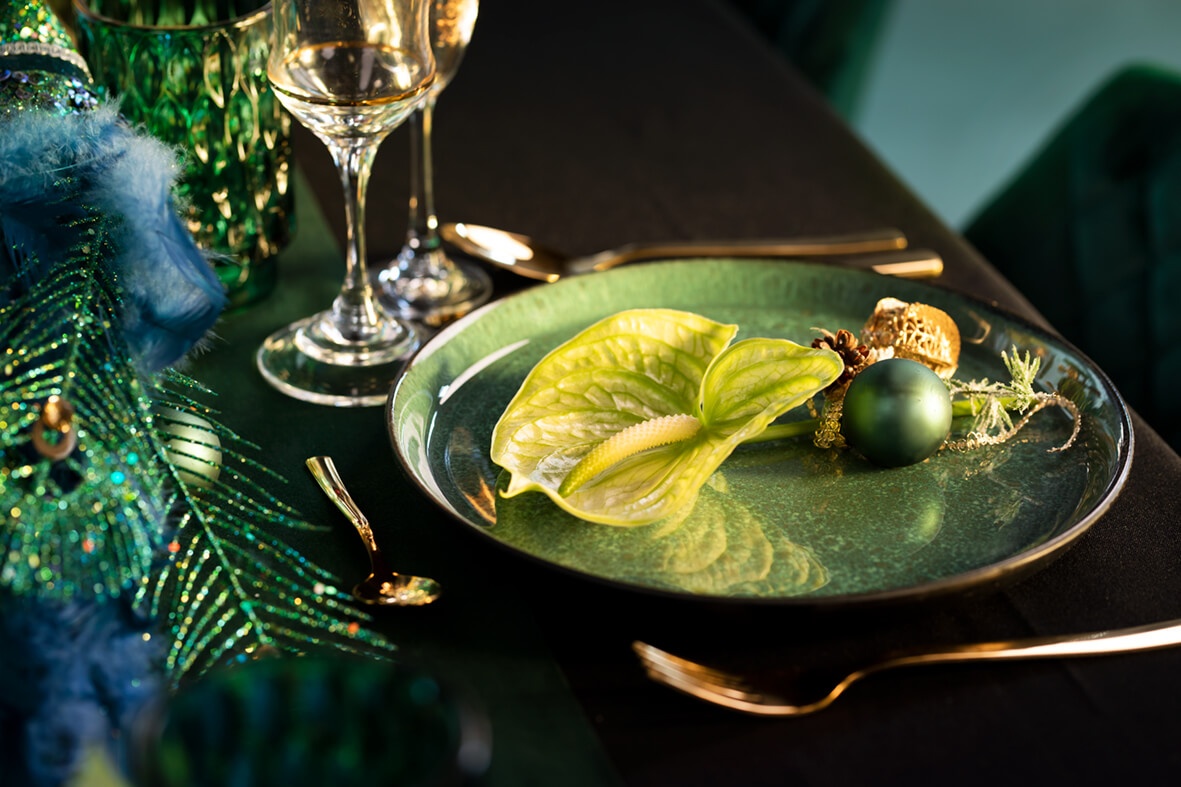 Bling bling
In December, a festive table setting should have a luxurious look. Make sure you vary with heights. In other words: use both low and slightly taller vases to create a playful effect. If the stems are too long, shorten them a little. This way you can still catch your table companions' eye while dining…
Airy
If you have a beautiful, large vase and want to create an impressive bouquet, why not combine a few sturdy ornamental grasses with 3 to 4 Anthuriums? You can create an airy but generous eye-catcher with little material, so every flower comes into its own!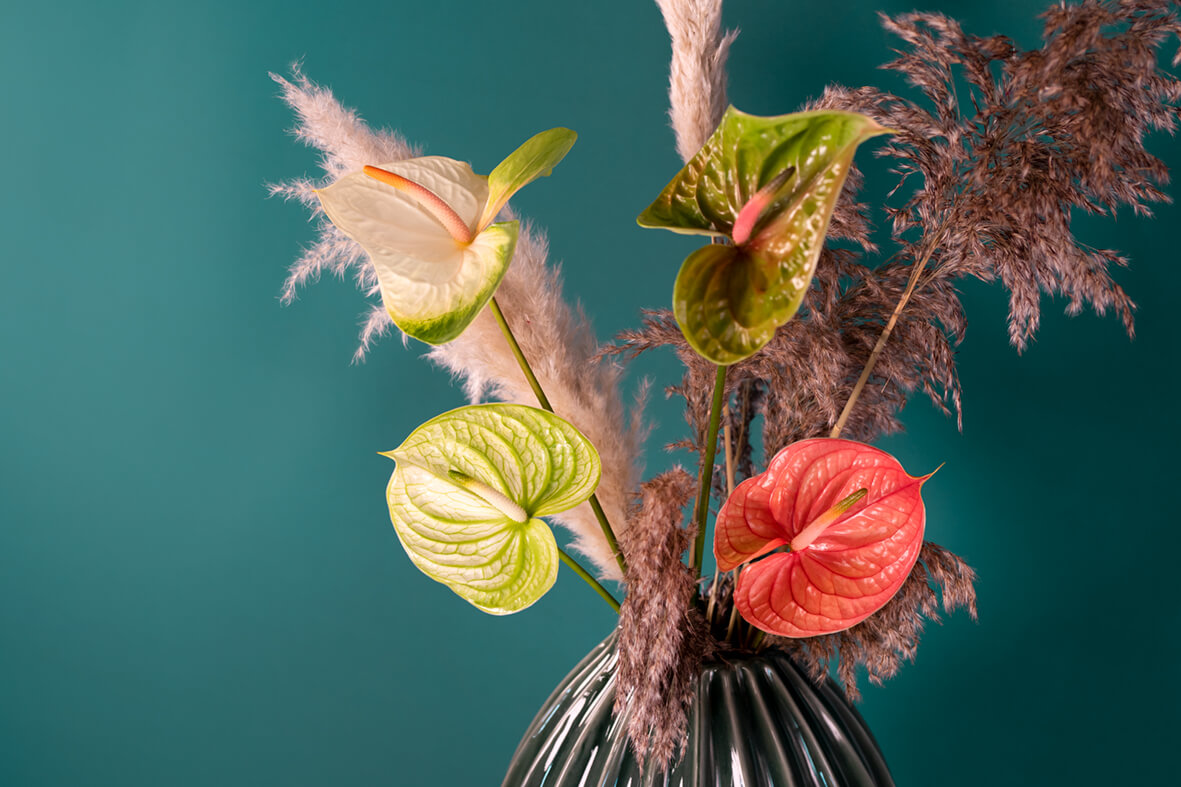 Gift
For added glamour, decorate a gift with an Anthurium. Attach the flower with a bright ribbon. Wonderful in all its simplicity. Before putting the flower back in a vase, cut a few centimetres off the stem (at an angle). This way, the water can be properly absorbed and you can enjoy the Anthurium for weeks.