6 Instagram accounts full of inspiration for flower lovers
Instagram has many communities of people who share the same interests. Plants are one of them, but flowers are right up there as well! Could you use a little #flowerinspiration? Here are six Instagram accounts for flower lovers. 
Jo Flowers
At JoFlowers, her feed is a combination of photos of her garden, weddings, courses and artistic arrangements. Each one prettier than the next!

Anna Remarchuk
Ukrainian Anna Remarchuck makes all her photos with her iPhone. She creates unique images with themes such as #envelope_series, for which she makes flat lays of flowers in envelopes.

Jannelford
Janne is a photographer, an organiser of floral styling workshops, and places many beautiful scenes in full colour on Instagram.

Justyna Niko
At Justyna Niko, her feed consists mainly of many romantic images in which flowers are often included. Go to her account and float away on your imagination!

Bloomifique
Follow Bloomifique for interesting facts about flowers.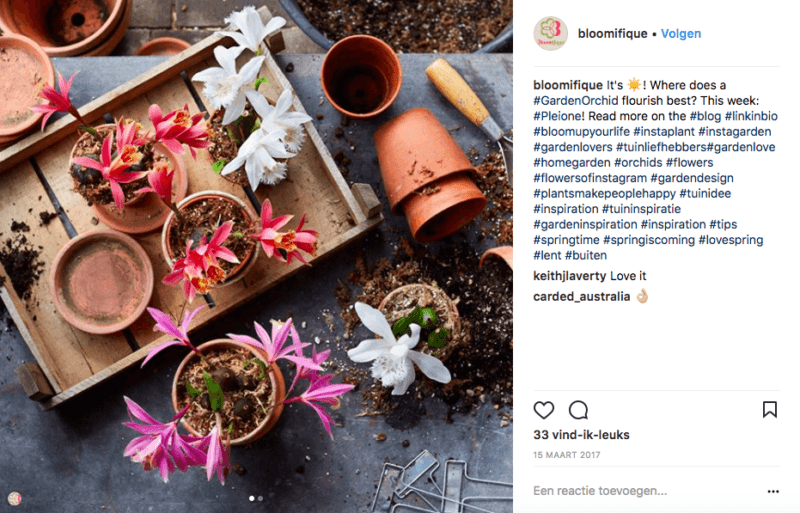 Anthurium Info
Are you following us at AnthuriumInfo? A good place to find trends, inspiration and care tips for the anthurium as a cut flower and a pot plant.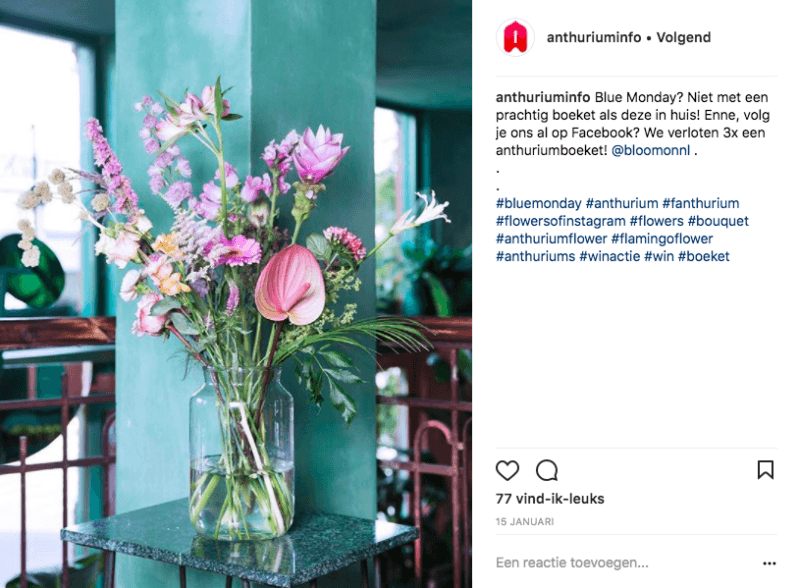 Read also: How to take care of my Anthurium?