6 Instagram accounts full of inspiration for plant lovers
Instagram is the perfect place to get lost for hours as you scroll through all those beautiful pictures. Here you can find lots of large communities made up of people who have the same interests. Plants are one of them. Could you use a little #plantspiration? Here are six Instagram accounts for plant lovers.
Plant Shapes
You can follow Plantshapes to get inspiration about houseplants in every conceivable shape!

Anthurium Info
Are you following us at AnthuriumInfo? A good place to find trends, inspiration and care tips for the anthurium as a cut flower and a pot plant.

Pistils Nursery
Pistils Nursery is a plant shop in Portland, Oregon, USA. So, unless you'll be travelling there soon, you'll have to make do with admiring it from afar. But their gorgeous photos are still a real treat!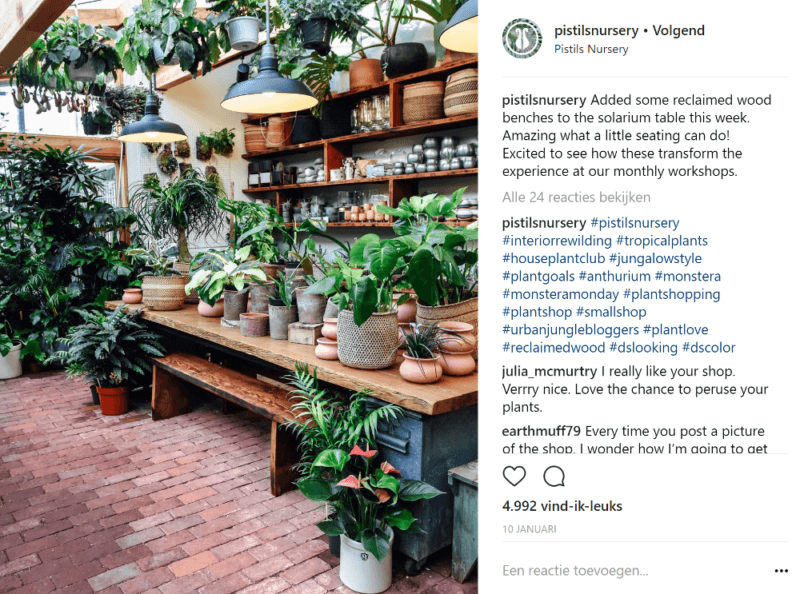 Avalon Botanique
Avalon lives with her friend, her dog Sjaakie and her cat Milo in an urban jungle in Amsterdam.

De Wildernis
Both De Wildernis (a shop in Amsterdam) and its Instagram account with the same name are a paradise for plant lovers.

Arapisarda
Angela lives with her five kids and lots and lots of plants in Rotterdam. Cute!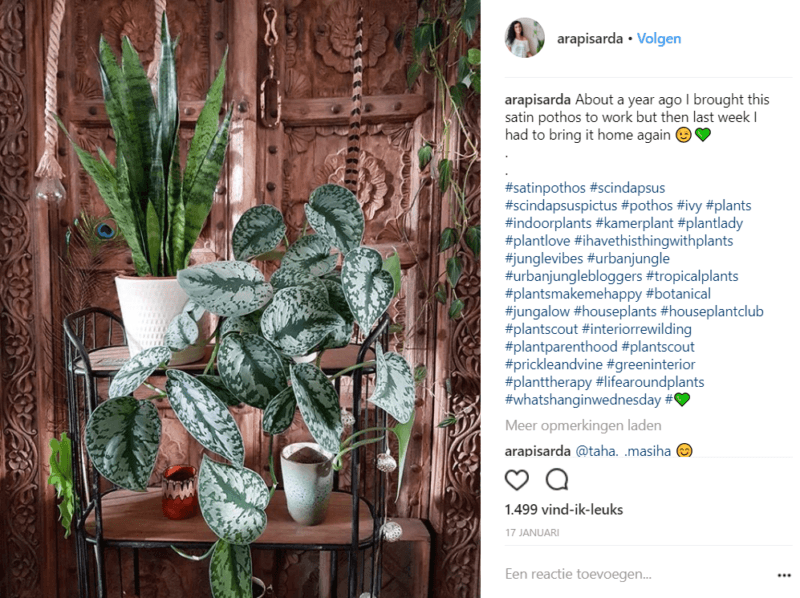 Read also: 5 interesting facts abouth the anthurium pot plant and cut flower.