Give any room an exotic look with plants to brighten up the autumn season
It's easy to make your own unique exotic still life. Simply put a number of gorgeous Anthurium plants in different pots and then arrange them together on a pretty cabinet. Or rinse the potting compost off the plant and put it on a side table. There are hundreds of Anthurium varieties and dozens of ways to use them, so take your pick! These little works of art from the world of nature will give any room a perfect, colorful exotic look to brighten up the autumn season.
All together now!
For a unique collection of exotic botanicals, put the prettiest Anthurium houseplants you can find inside various decorative pots and group them together on top of a beautiful cabinet. Did you know there are 300 kinds to choose from? You'll be able to enjoy them for a long time since an Anthurium is the longest flowering houseplant.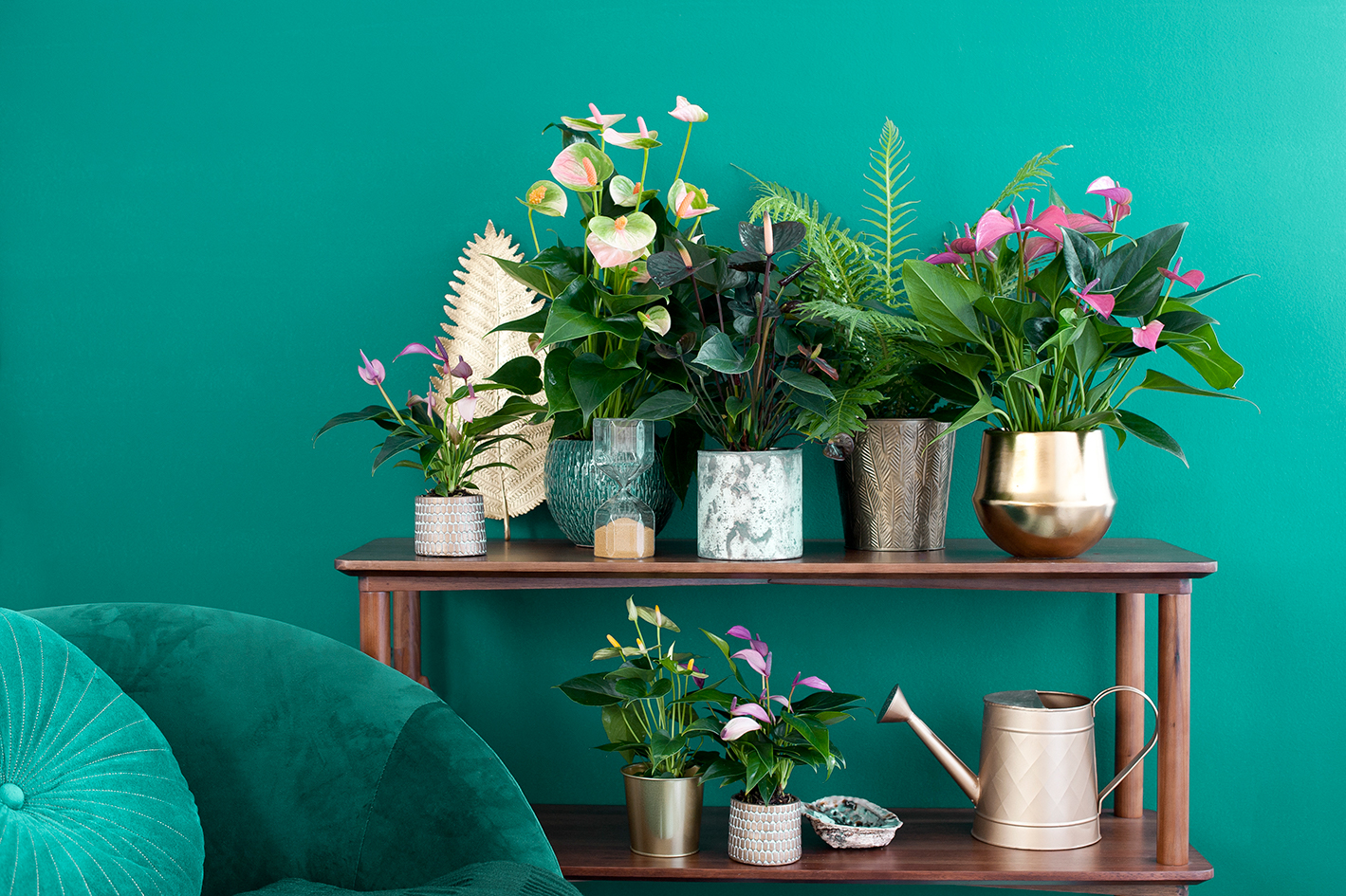 Getting their feet wet
If you want to do something special with the plant, put its pretty roots on display. With its feet under water, this plant can last for at least a couple of weeks. Wait to add more water until the roots are no longer entirely immersed. To give your Anthurium the hydroponic treatment, start by removing the plant from its pot and gently shake as much of the soil from the root ball as you can. Then wiggle your fingers through the roots to remove more soil. Finally, rinse the remaining soil away under the tap and into a bucket. The plant can then be placed in a vase filled with water (preferably rainwater) until the roots are completely immersed. Plants prefer rainwater to tap water because rainwater is softer (it contains less calcium and salts) and is thus better for them.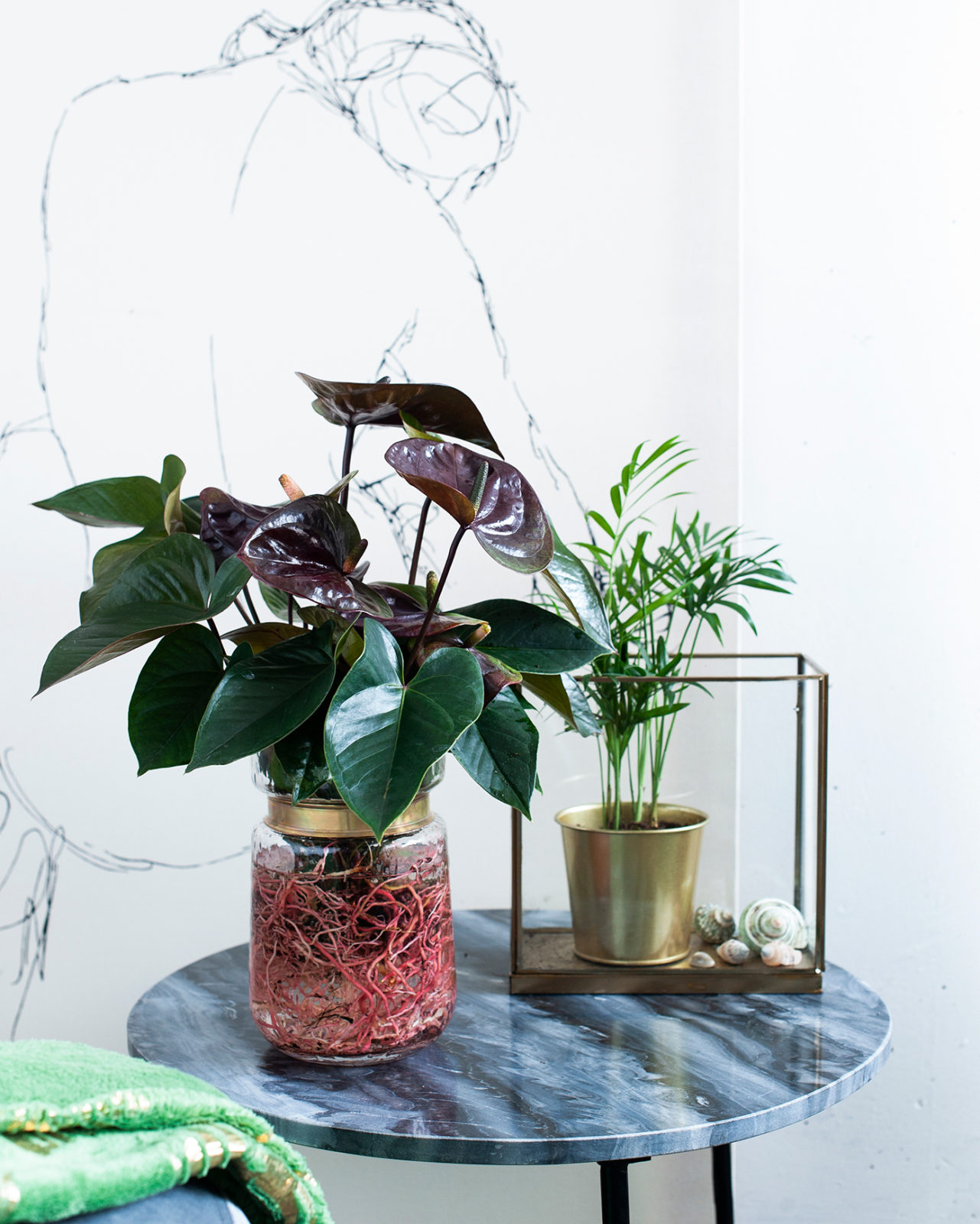 Ring-a-ling
These golden hanging rings are the latest trend for plants. Experiment with various kinds of Anthuriums to make new combinations.