The 3 style trends for the flower and plant sector in 2020
Here are the style trends for the flower and plant sector in 2020! Tuinbranche Nederland (Netherlands Horticulture Sector), iBulb and the Flower Council of Holland have developed them with trend expert Aafje Nijman. The three style trends for 2020 capture the spirit of the age. They are: Blended Cultures, Inner Retreat, and Street Savage. Find out more in this article.
Also read: The interior design trends for 2020: warm, green & natural
3 style trends for 2020
Blended Cultures
The Blended Cultures trend is all about inclusivity and diversity – topics which are becoming increasingly relevant in our society. There is a growing need to see the world realistically, with all its aspects, colours, scents, opinions, influences, generations and cultures.
In interiors this is reflected by a mixture of folklore influences and different ethnic backgrounds. Woven plant pots from Africa combined with a ceramic vase from a local potter, or a rattan chair given a completely new look with a chunky knitted throw. You can easily adopt this style trend in your own home with a few simple additions and adjustments. The result is a collection of products with an artisanal and industrial feel. Cheerful, warm, colourful and eclectic.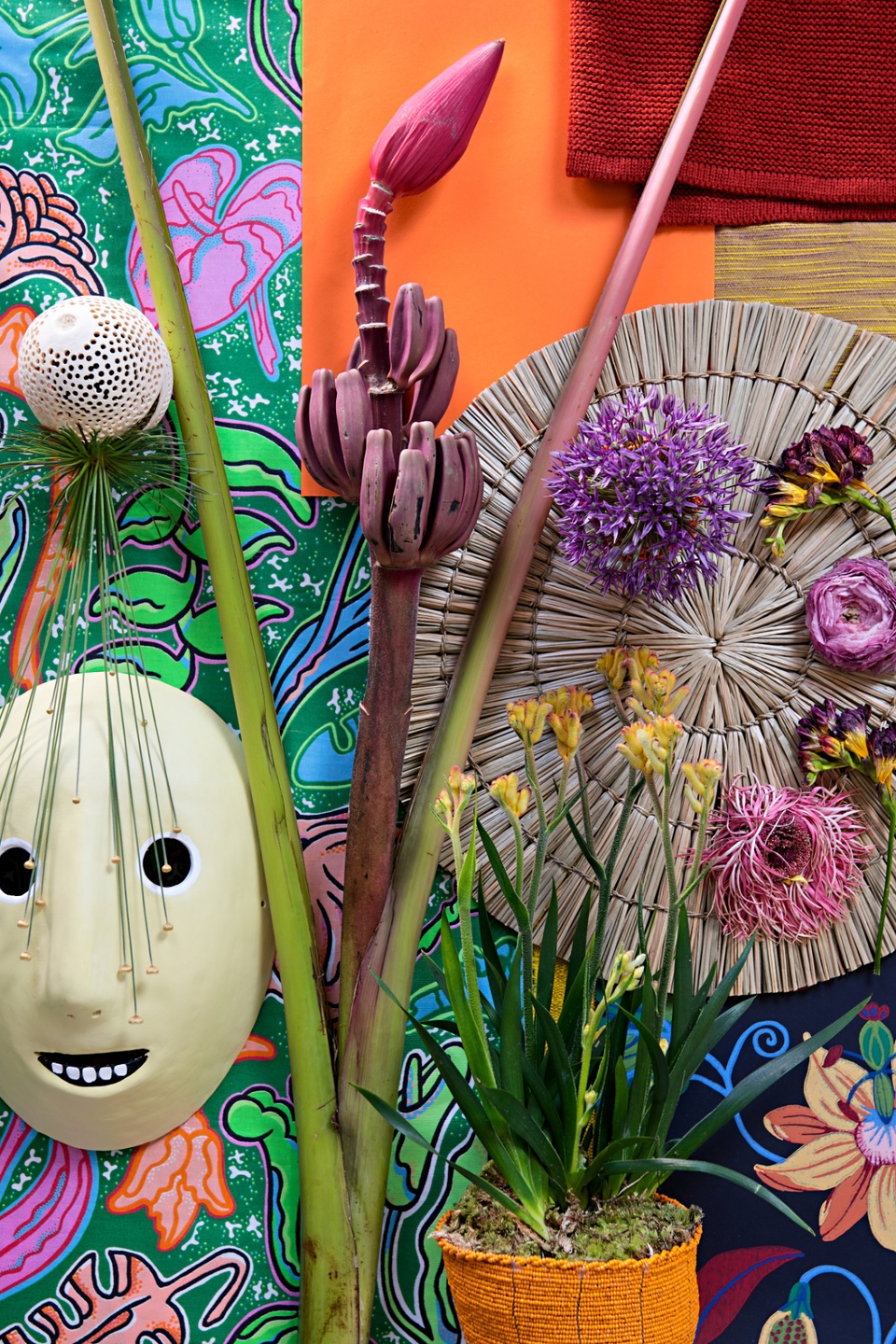 Patterns play an important role in Blended Cultures, since these shapes are an integral part of the product story. Materials can be patterned, printed, woven or braided. Flowers and plants also have a part to play with this style. Flowering plants and floral arrangements featuring unexpected combinations can be used in imaginative ways – this trend has few rules.
Shapes tend to be highly decorative and the colour palette is as broad as you could wish for. Natural colours are combined with bright accent colours, while striking orange and rust tones are recurring themes.

Inner Retreat
This style trend is all about hyper-personal products and de-stimulation. Our achievement society sets the bar high and we often feel overwhelmed by stimuli. So how can we restore the balance? This question lies at the heart of the Inner Retreat style trend.
In your home, this trend is all about creating a calm and tranquil atmosphere where you can slow down and recharge your batteries. This is reflected by the flowers and plants used, which are chosen for their natural healing powers. Inner Retreat creates a sanctuary, a safe place where we can withdraw from external pressures.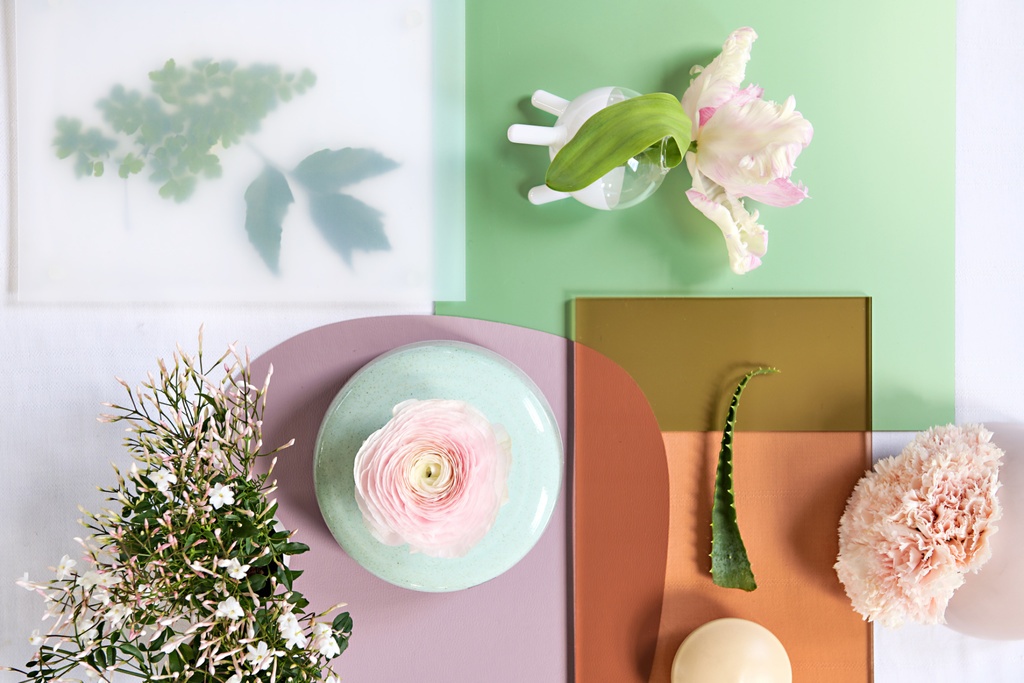 This trend makes use of natural structures such as waffle, honeycomb and checks. Semi-transparent materials like frosted glass, synthetic resin and breathable textiles foster a sense of calm and spaciousness. This style trend is all about subtlety and restraint: shapes are restful, orderly, round and soft in pastels or natural shades with occasional pink accents. White is often used in the colour scheme too.

Street Savage
The focus of this trend is authenticity and rawness. The empowerment movement, composed mainly of women, is looking for freedom and imperfection. The power to change is shaped by unconventional, colourful and rugged street and urban influences. We call this edgy style Street Savage.
It draws on style influences from the 1970s, graffiti, shopfront signs and construction materials. Real and fake are artlessly combined with natural and dyed plant material. Slogans and warning stripes emphasise that this trend is rooted in street culture.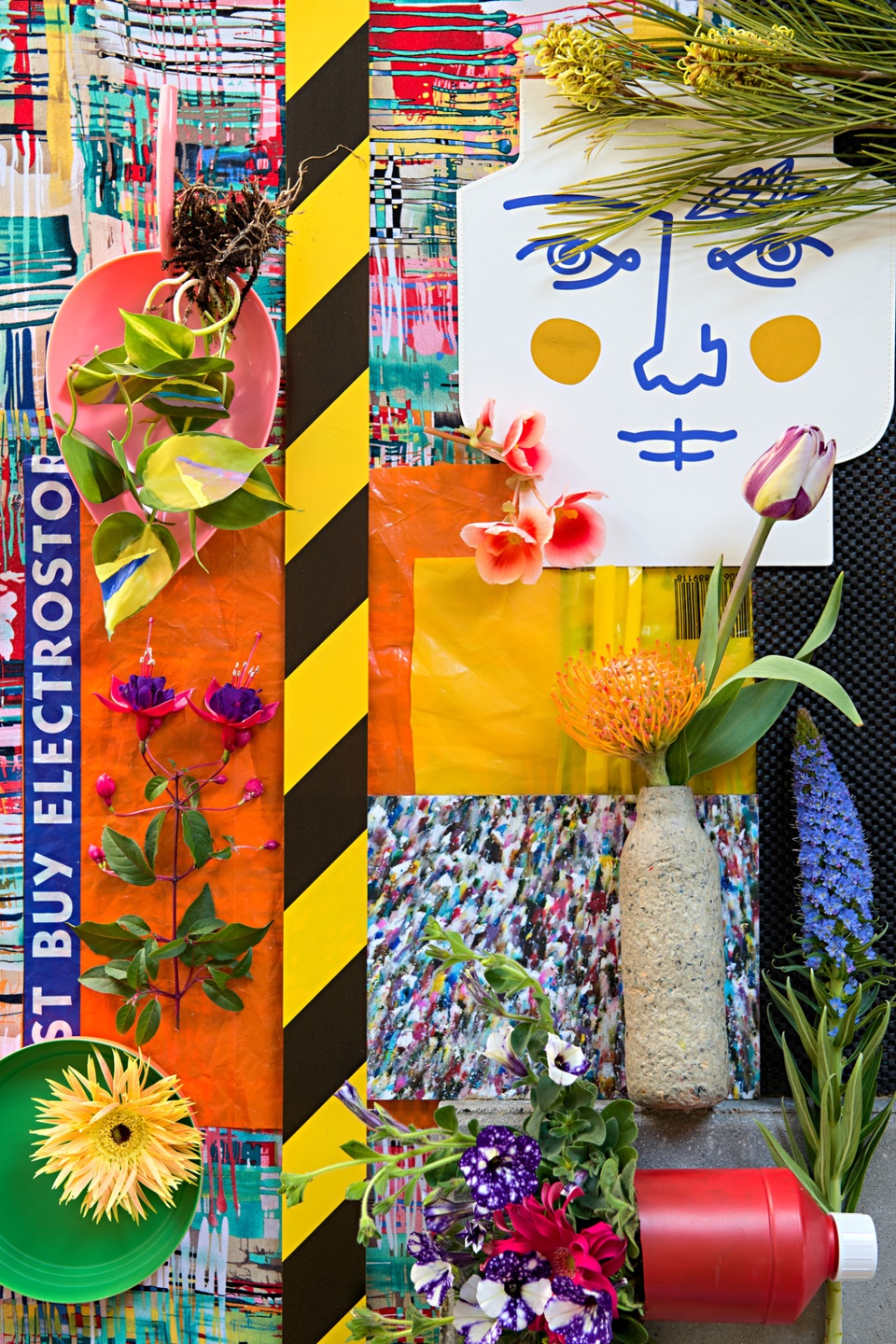 Since Street Savage is not bound by any rules, the possibilities are endless. Recycled materials are combined with all sorts of different materials. A vase made from recycled rubber or an old can sprayed graffiti-style is the perfect place for a bunch of dyed Monstera leaves, huge feathers or exotic flowers such as Anthuriums. Shapes are industrial, unfinished and might once have been used for a different purpose. Plants can be found in unexpected places next to the plant pot or in the gutter.
The same applies to materials. Corrugated sheets, perforated metal sheets and chequered plate are often used. Colours are bold, clashing and eye-catching. Unsurprisingly, concrete grey, the typical colour of the street, is a recurring theme. And patterns consist of graffiti, pictograms and random spots and splashes.