Bring spring into the house with Anthuriums
Now that spring has begun, the sun begins to show itself more often. Wonderful! We are well and truly ready to venture outside without a jacket, put on our sunglasses and grab a seat on a terrace. The more reason to bring spring into the house with plants! Lots and lots of different plants. Here are some tips!
Bring spring into the house with Anthuriums
Stairwell
The steps of your staircase are the perfect place to display your most beautiful plants. It's best to place them towards the side of the stairs, so that they're out of the way and don't get knocked over by accident. If you like a minimalist approach, choose plants and pots in the same colour as the stairs. That's how you create a calm environment:
Bedroom
The bedroom is meant for sleeping, that is why it's important to use relaxing colours. For example, choose the popular Leganza Anthurium: it has almost mother-of-pearl coloured flowers running from green to soft pink.
Bathroom
Turn the bathroom into an urban jungle. Put several green plants in clusters spread throughout the bathroom or put a larger plant on a low stool next to the bath. Is your bathroom small? Just hang the plants from a hook in the ceiling. Besides that spring feeling, this also creates that spa-at-home feeling!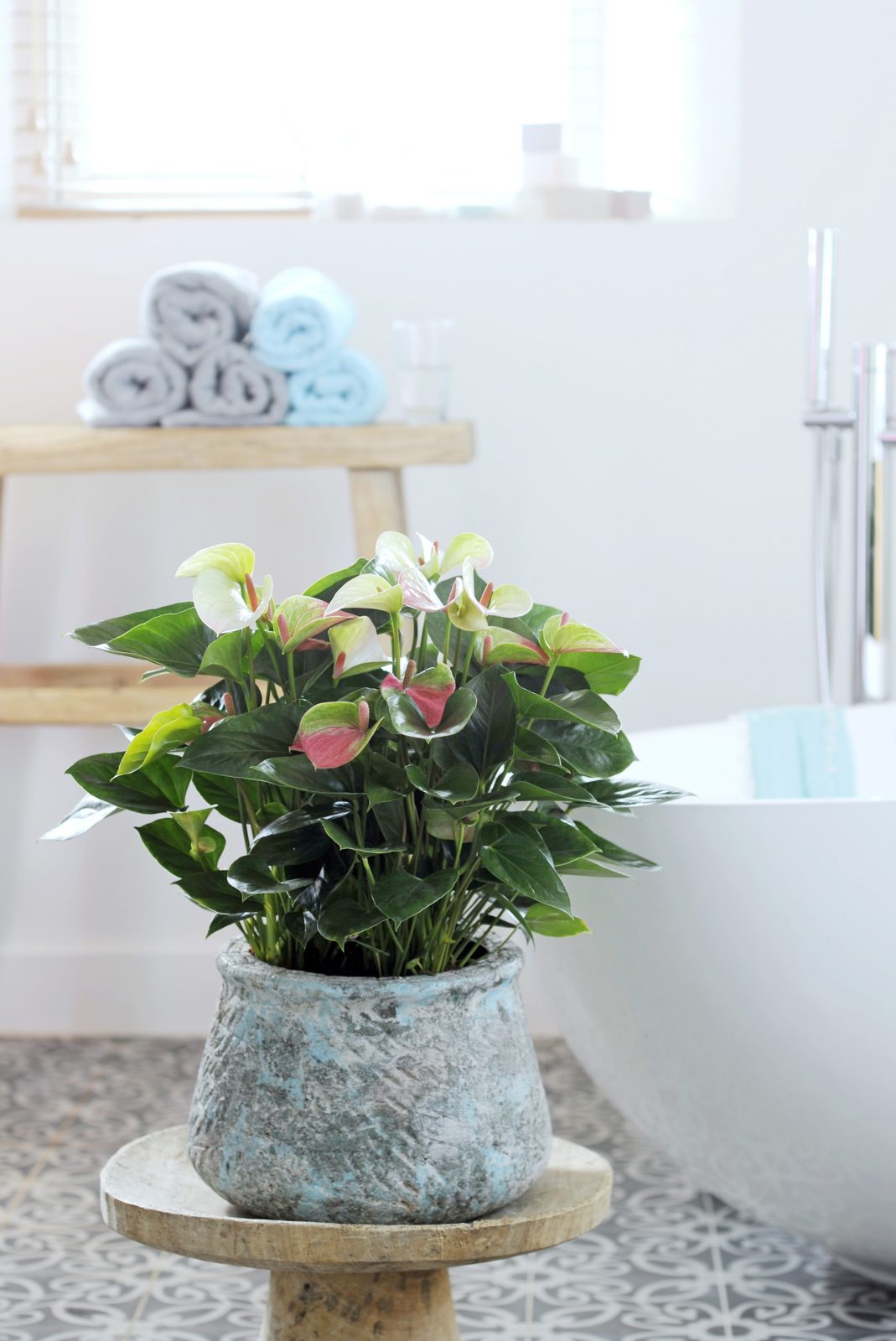 The smallest room in the house
Let's not forget the smallest room in the house, the toilet! What a nice surprise to see a plant there. Why not put a Zizou Anthurium there, for example? This small plant has a wonderful deep purple colour and ribbon-shaped flowers.
Need more spring inspiration? Also read: Give your home a spring update.