Give your home a spring update
Spring is here! The first rays of sunshine are peeking through the clouds and we're all getting a case of spring fever. Now that the spring cleaning is all done, it's time to spruce up your home with a new look – including fresh flowers and plants. Here are a few tips to show you how easy it is to brighten up your home with something green.
Let them shine
Flowers in beautiful tints of green can give your home a real spring update. Flowers in soft yellows and greens in a matching vase provide a touch of serenity. Or go for a real eye-catching look by combining bright green flowers with a sparkling white vase. Then finish it off with accessories in a contrasting colour to make your home all set for spring.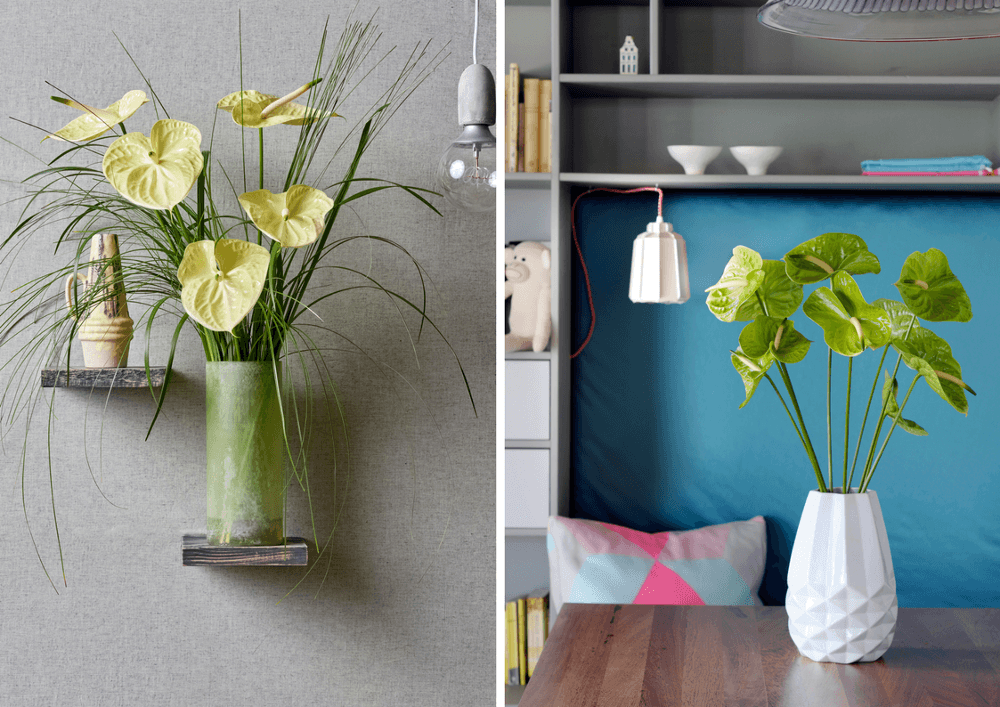 Like a breath of fresh air
A new colour on the wall can do wonders for a room. We often associate spring with sunny pastel colours, but a bright blue could be just as pretty – especially when you repeat the colour in your furnishings and plants for a sunny effect.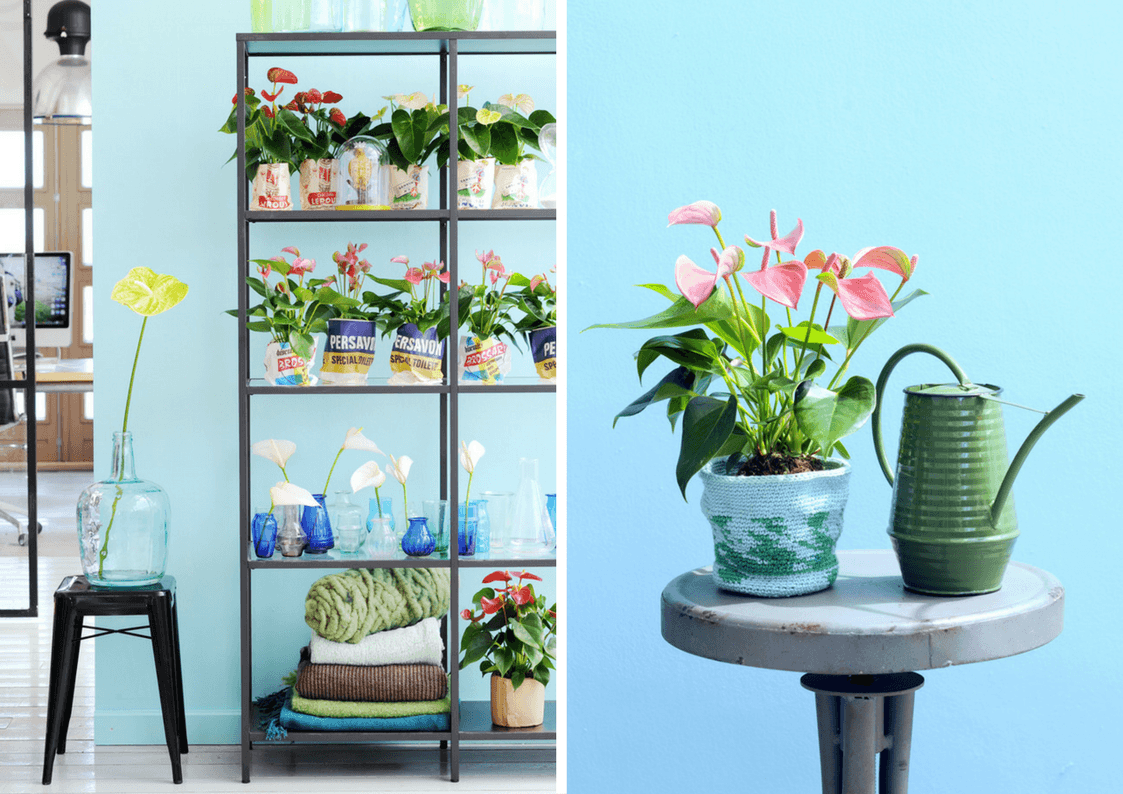 On the floor
What if you don't have that many tables or low cabinets for your plants? The solution? Put an extra large pot on the floor. Fill it with three to five plants and there you have it: in minutes, your room is ready for spring.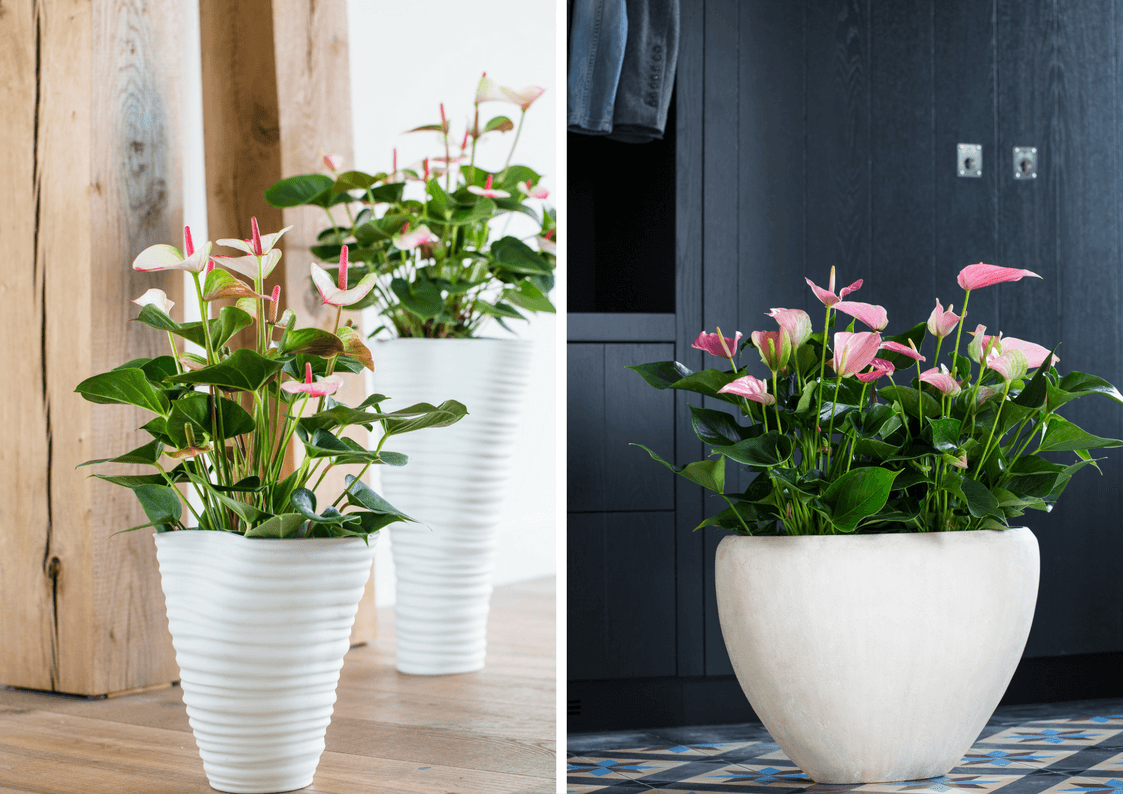 The white team
Maybe, however, white is your favourite colour for cut flowers and flowering plants. No problem! You can find a white (pot) Anthurium that's just right for any pot, container or vase. Since an Anthurium has lots of green leaves, it will stand out quite nicely in a white environment. The natural serene look of an Anthurium will actually attract attention.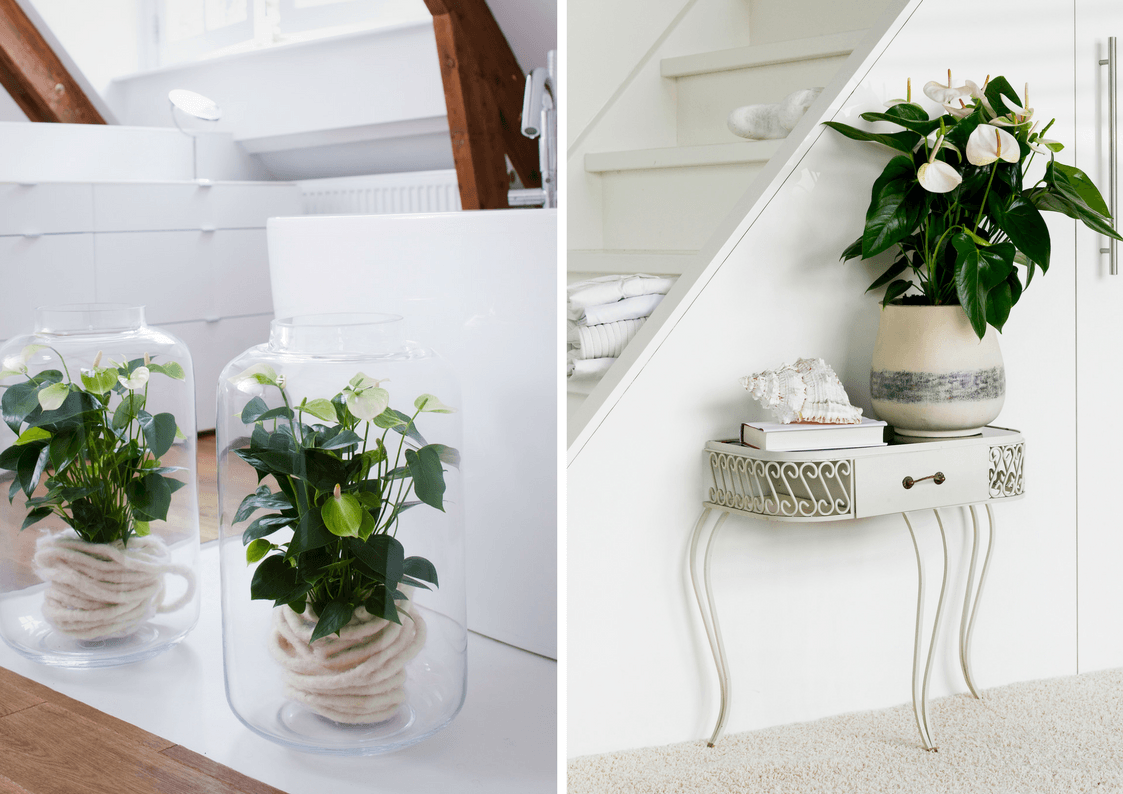 Would you like more inspiration for spring? Read here about how easy it is to create your own spring bouquet!