Fashion & Anthurium: A popular flower for fashion shows and photo shoots
The Anthurium makes a bold statement with its glossy green foliage, brightly coloured spathes and striking spadix. Its flowers are quite unlike any other. They come in a wide range of colours and have an elegant look which explains why they are all the rage for fashion shows and photo shoots. 
In this article you will find some of the best examples of the fusion of Fashion & Anthurium.
Fashion & Anthurium
A popular flower for fashion shows
Fashion and flowers can enhance one another in wonderful ways. The unique and exotic look of the Anthurium provides a stunning backdrop to the stunning fashion designs.
Una Vera Favola Carnevalesca
Dutch fashion designer Ronald Kolk's fantastic Una Vera Favola Carnevalesca show is a brilliant example of this. He transformed the vast Piquézaal at the Grand Hotel Huis ter Duin in the Dutch seaside resort of Noordwijk aan Zee into a living painting using an extravagant backdrop of Anthurium flowers to present his 2017 winter collection.
Also read: Anthurium flowers set the scene for Ronald Kolk's haute couture show
Ronald Kolk clearly thinks that Fashion & Anthurium are a match made in heaven! The staging of his fashion show was inspired by the flower: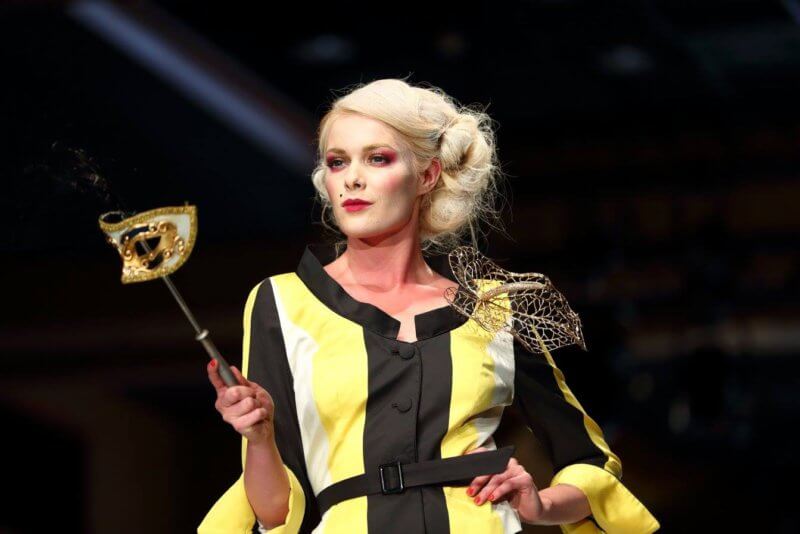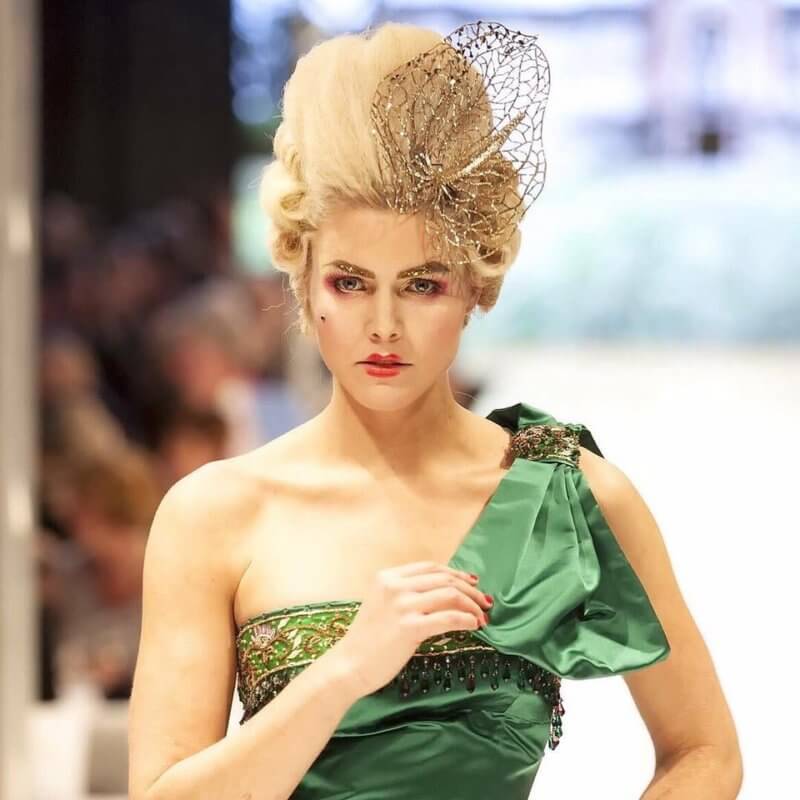 Haute Nature
Another example is the Haute Nature fashion and art show by Tosca Otten (TOS gallery) and Zyanya Keizer on 23 May 2019. Their creations were an ode to nature in which plants and flowers played a vital role. For the Haute Nature show, a 17th century canal house on Amsterdam's Herengracht was briefly turned into a spectacular fantasy world. The clothes, which were embroidered all over with leaves, mosses and petal motifs, seemed to float and dance around the models. The use of natural elements transformed them into living works of art, creating stunning visual imagery which was further enhanced by the Anthurium flowers.
A popular flower for photo shoots
The Anthurium also makes frequent appearances at photo shoots in the fashion industry, playing either a leading role or as a supporting character. The following photos appeared in the Dutch weekly magazine Elsevier.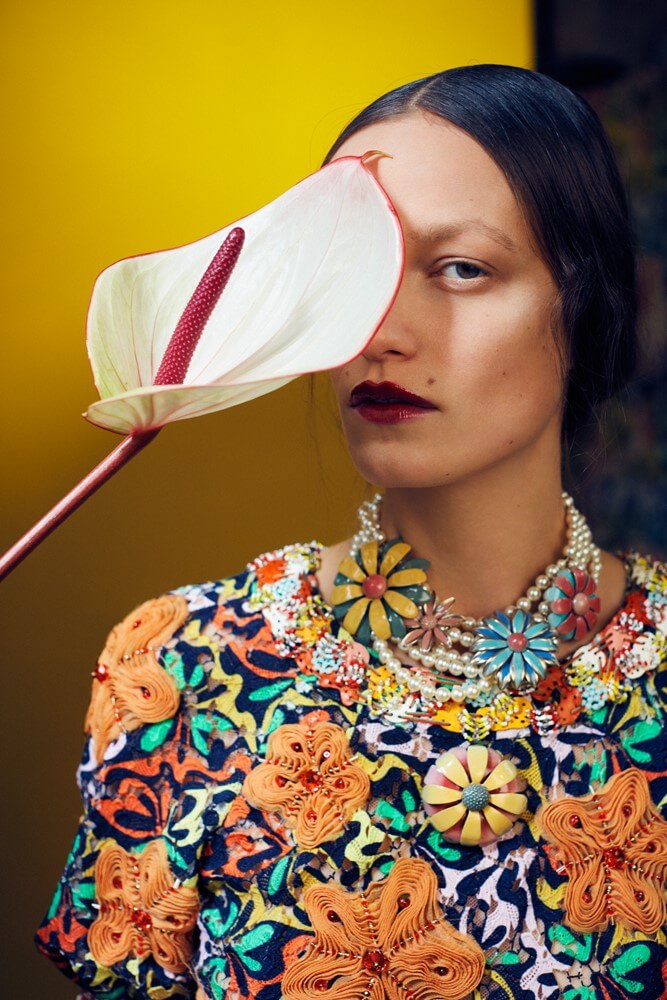 There's no denying that flowers and fashions are a perfect match. Searching for more inspiration? Take a look at this Pinterest board Fashion & Anthurium!