5 beautiful watering cans to quench your plants' thirst
Most people have a watering can at home, and plant lovers most definitely do. But maybe the time has come to replace that old watering can you've been using for years. What about one of the many beautiful watering cans currently available? There's a huge choice of designs out there, ranging from plain and simple to colourful and kitschy – something to suit every taste. We've selected five beautiful watering cans which are sure to make watering your plants a joy!
5 beautiful watering cans
The glass watering can
The watering can from Dille Kamille is made from glass and can hold a litre of water. And it's not just very practical, but also lovely to look at! Price: €14.95.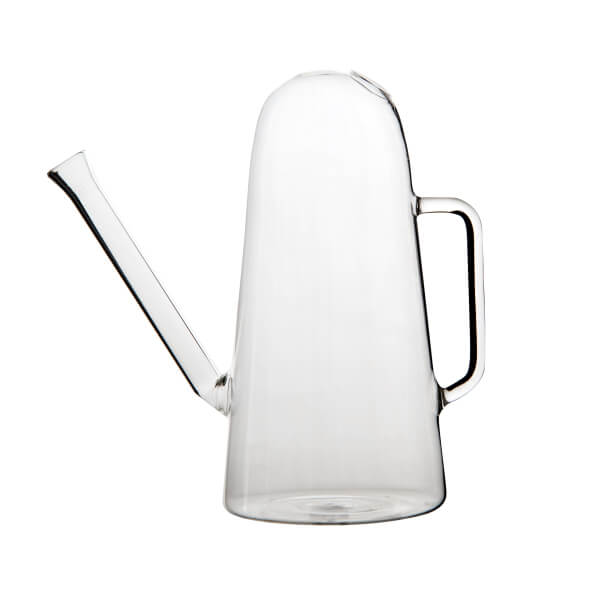 Also read: 4 gifts that will make anyone who loves plants happy
Watering in style
This stylish watering can from Burgon & Ball is made from cream-painted metal with a smooth FSC-certified beech handle. It has a 0.7 litre capacity and measures 25 × 10 × 12 cm. It costs €12.99 and is available from Intratuin.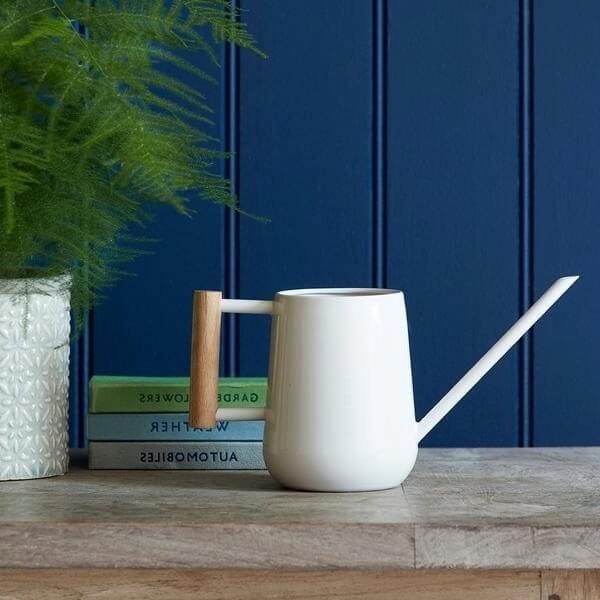 The golden wonder
This gold-coloured watering can from Kikkerland has a delightfully vintage look. It has a long spout that allows the water to run out steadily and a 1.2 litre capacity. Price: €28.50.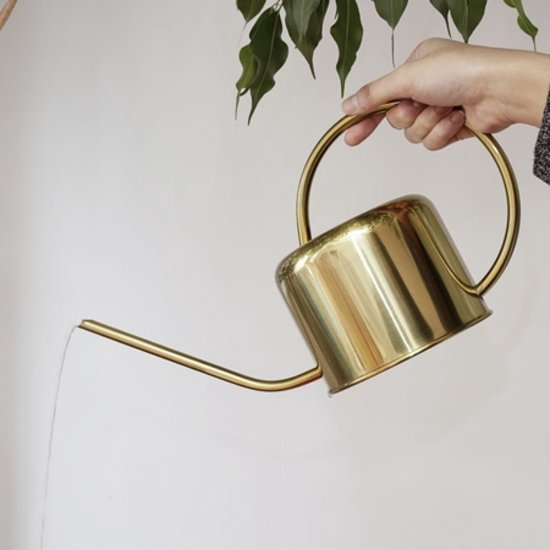 Cheetah
The Urban Jungle look has been trending for a while now and this watering can in the shape of a cheetah from DOIY is the perfect match! It's made from china and available in the form of a cheetah or a black panther. Practical, beautiful and original – what more could you ask for! And it also doubles up as an accessory for your home. Dimensions: h 32 × w 12 × d 18 cm, price: €34.95.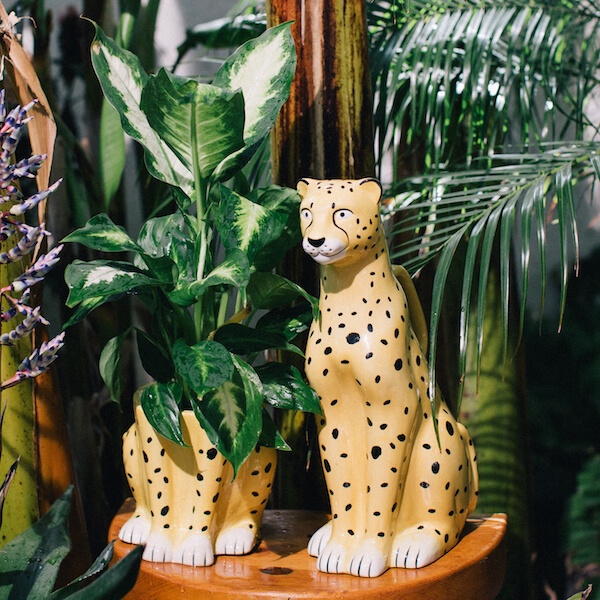 Minimalism, plain and simple
Or perhaps you'd prefer something more minimalist? Then this watering can from Blomus Limbo may be the one for you. It has an extra-long spout which makes it easy to reach between the leaves of large plants. Available in anthracite grey, taupe or white. Capacity: 1.5 litre. Price: €39.95.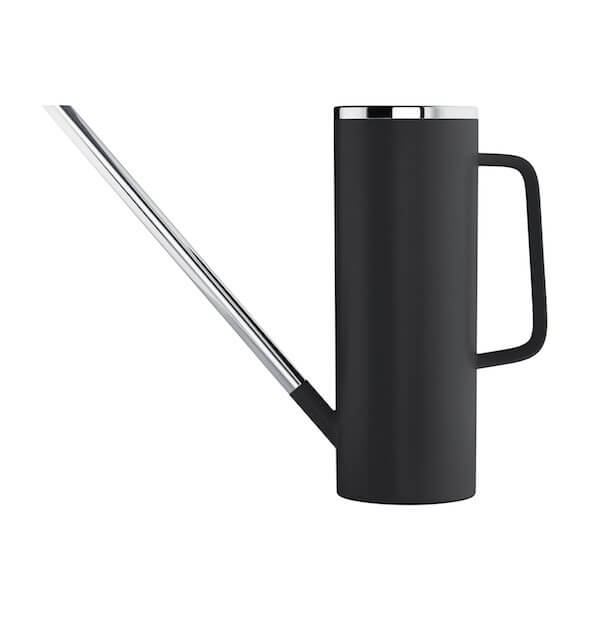 A watering can also makes a fantastic vase, by the way! Find out more in this article: 4 original alternatives to a vase.