Anthurium flowers on the catwalk at Paris Fashion Week
You have probably seen it passing by: Fashion Month. Fashion month always starts in New York, moves on to London, then Milan and ends in Paris. In Paris, not only models in the latest creations walked the catwalk, Anthuriums did too! Anthurium flowers flaunted on fashion brand Loewe's catwalk during Paris Fashion Week. Creative director Jonathan Anderson used the silhouette of the Anthurium flower as inspiration for his collection. In this blog, more about Loewe's creations with Anthurium flowers.
Paris Fashion Week with Anthurium flowers
The versatility of Anthurium
The Anthurium cut flower is long-lasting and with its long, sturdy stem easily incorporated into flower creations. And because of the variety of flower shapes, sizes and colours, also a product that can be used for different purposes. Nowadays, Anthurium flowers are not only used in bouquets and arrangements, but also as art objects.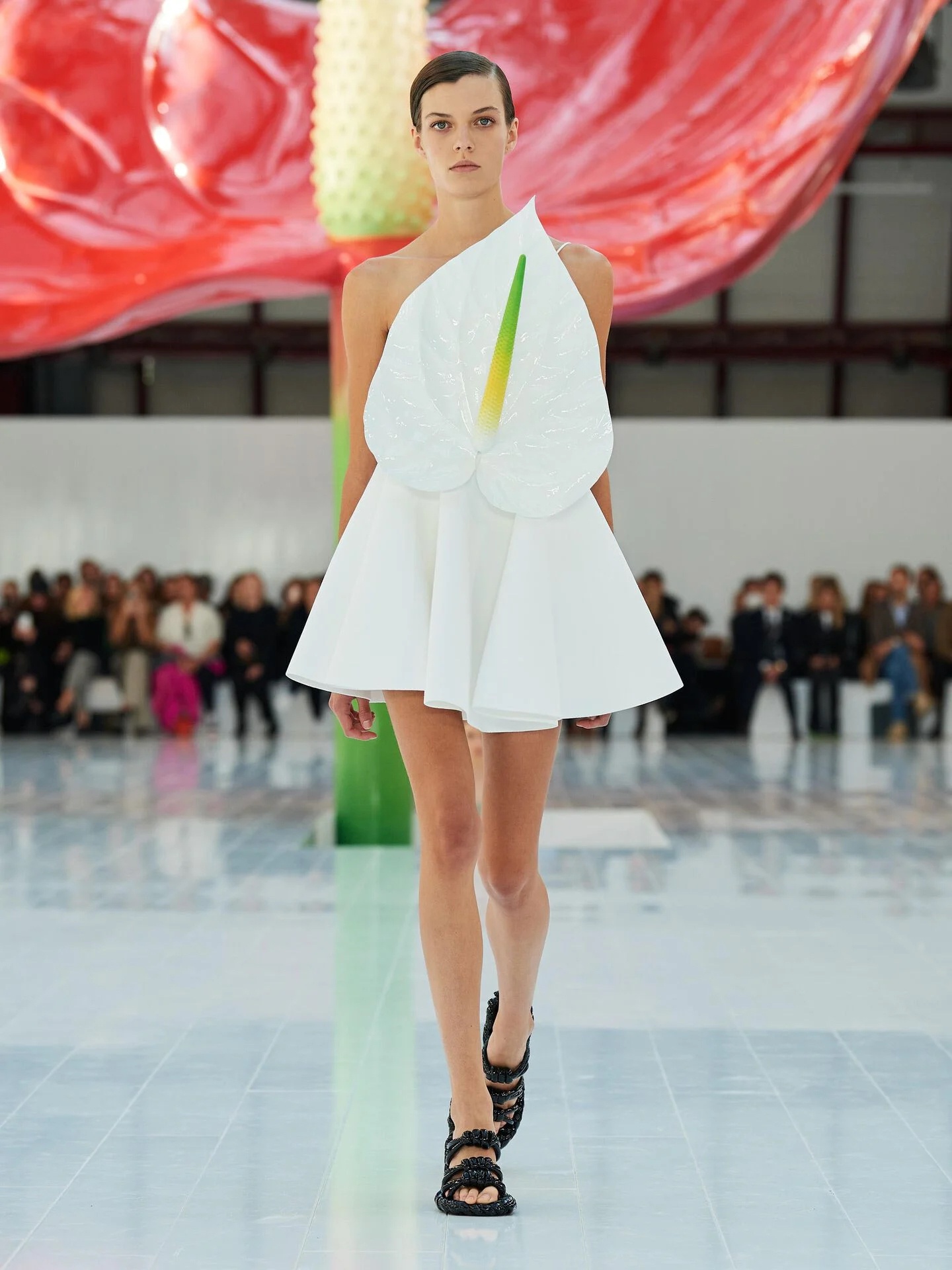 Anthurium flowers on the catwalk
The Anthurium flower was incorporated into the décor and the women's collection of the fashion brand Loewe. Loewe's show space in Paris was all white, with a gigantic Anthurium flower blossoming out of a hole in the ground. Models wore different sizes and shapes of the flower; Anthurium flowers as tops, shrugs and on sandals. "The precision of the Anthurium flower offers inspiration: a product of nature that looks like an object of art and design," says Loewe.
Fashion brand Loewe has certainly made a statement by including Anthurium in its designs. Among other things, they emphasise the flower's versatility; they can be used anywhere, even in the fashion industry. Fashion journalists, stylists, buyers, ambassadors and content creators were present at the show.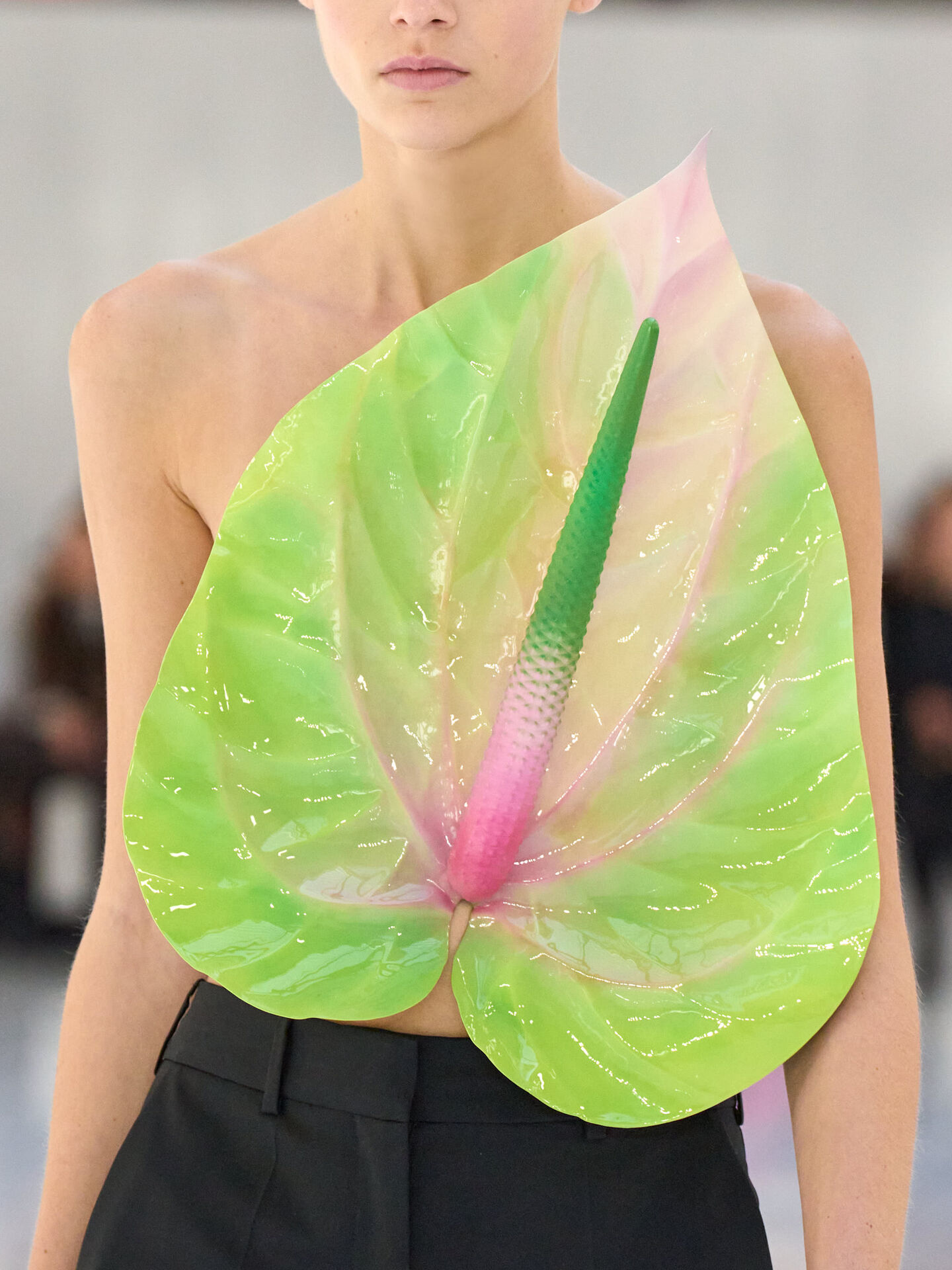 Take a look at fashion brand Loewe's website for more information about Paris Fashion Week with Anthuriums.