A funeral bouquet with Anthurium flowers
Funeral bouquets have a double meaning. They honour the life of the deceased and at the same time provide support to the bereaved. There are many different options when it comes to choosing the right flowers for a funeral bouquet or arrangement. To help with this, we'll share a few different types of funeral bouquets with Anthurium flowers in this article.
A funeral bouquet with Anthurium flowers
Anthuriums have a chic appearance and are therefore very suitable for processing in a funeral bouquet or funeral arrangement. Adding flowers in different shapes and lengths creates a varied and modern style.
Besides the flowers for the arrangement, the colours of the flowers themselves are one of the most important things to decide on. White is the traditional colour of funeral flowers. It evokes feelings of peace, innocence and honour.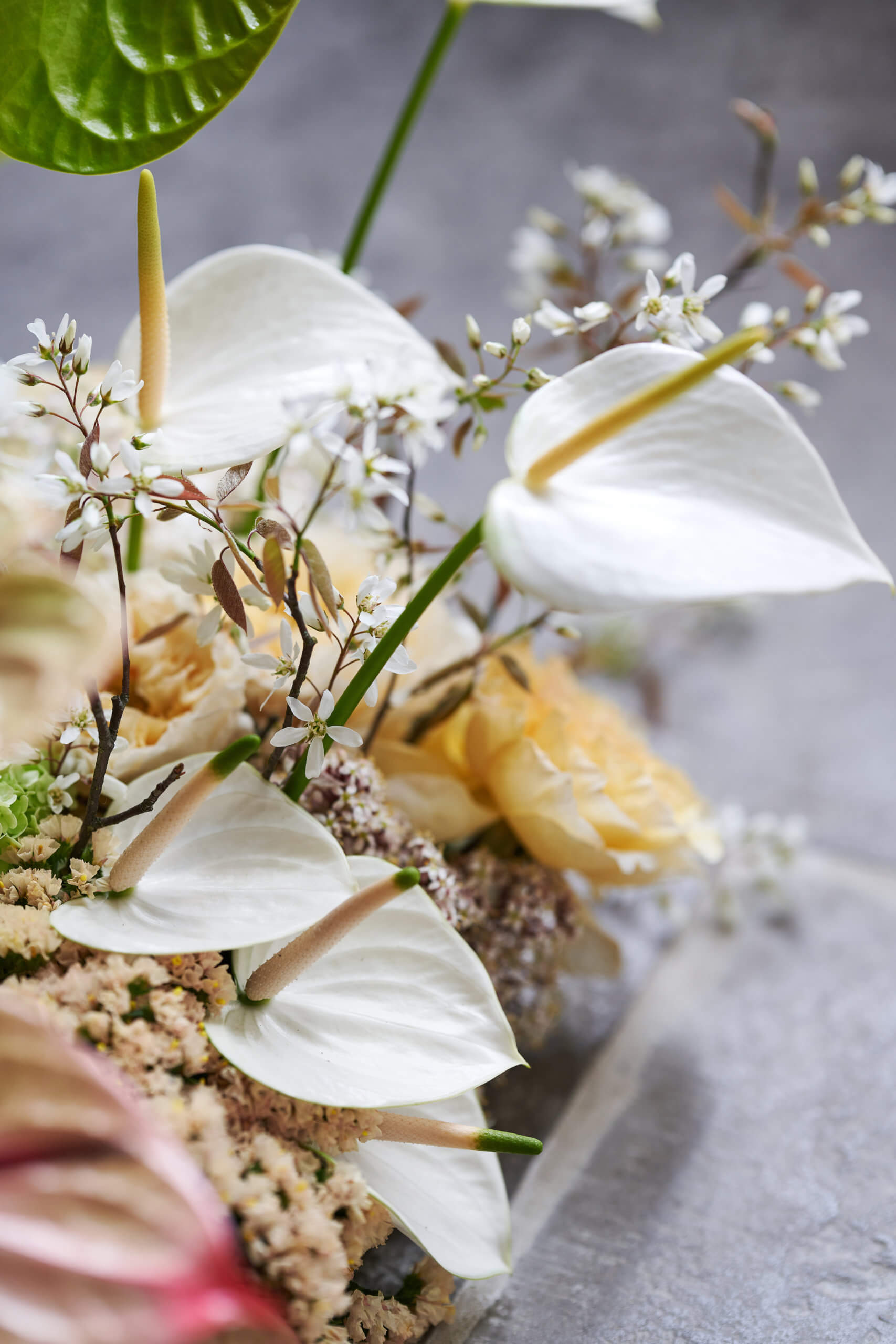 In addition, red represents love, respect and courage, which gives the flowers extra value. Flower wreaths in the shape of a heart are also often chosen as funeral arrangements.