Taking beautiful pictures of flowers
We recently shared 6 Instagram accounts full of inspiration for flower lovers: each and every one is bursting with gorgeous original flower pictures. So captivating, they could almost make you jealous! But a few tips and tricks are all you need to take your own spectacular pictures of flowers – whether they're for an Instagram account, to send to a friend, or so you can enjoy your flowers longer yourself. Whatever the reason, these tips can get you off to a good start!
Close-ups
You might be tempted to include the entire bouquet in a picture every time, but flowers are also great for close-ups. Especially if you can create a 3-D effect. These days, most smartphones are equipped with this function; the iPhone, for example, calls it their 'portrait function'. This ensures that the flower stands out instead of remaining in the background.
Various camera angles
Always taking a picture from the same angle isn't really that interesting after a while. Instead, take a picture from above or even below the flowers sometimes. Try different camera angles and see which one you like best. Don't be afraid to take as many pictures as you want; you can then select the best ones and delete the rest.
Get the best lighting
The play of light and shadow is an important factor in the impression a picture gives. The light during sunrise and sunset is perfect for taking pictures. No wonder these times are called 'the golden hour'. Pay attention to where the light is coming from as well. Backlighting will provide a very different impression from light coming in from the side.
Experiment
Keep trying new things. Flowers don't always have to be arranged in a vase to capture them in a picture. Try snapping a picture of them in brown wrapping paper or scattered over a surface instead. Consider various props, too. What about a magnifying glass, a beautiful book or a cup of coffee? Don't be afraid to use your imagination! Pinterest is also a good source of inspiration.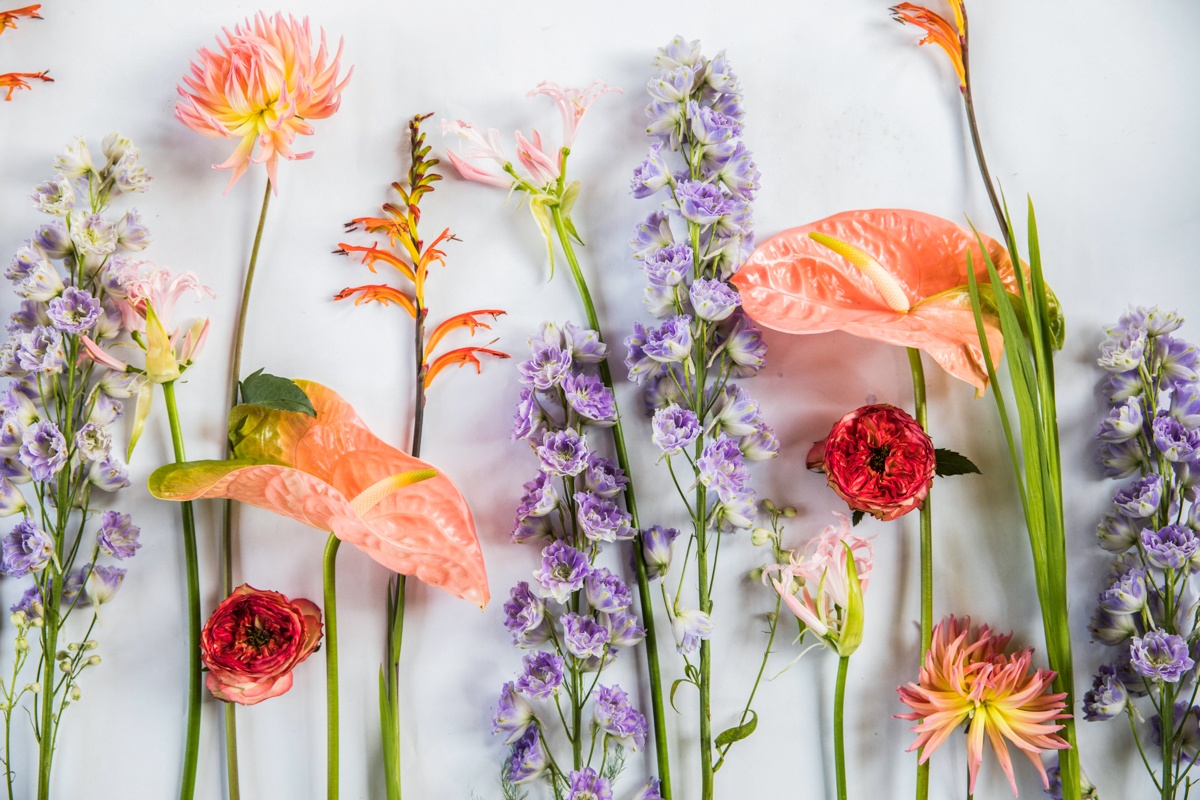 Are you already following us on Instagram? We're interested in your creations! Share your pictures of flowers with #Fanthurium