Anthuriums à la content creator & blogger Stijlinge
If you follow blogger & content creator Stijlinge on Instagram you have seen a lot of Anthuriums in her interior. And on her website she recently wrote an article about Anthuriums. Time to get to know her better through three questions!
Anthuriums à la content creator & blogger Stijlinge
Where do you get your inspiration from?
"I get my inspiration from Instagram and Pinterest, but also from the Dutch home & interior magazine VT Wonen and I watch interior programs on tv. Together with my own styling I also often develop inspiring ideas myself. In my interior you'll find a lot of pink. I combine that with white and gray tones and together with wood and rattan materials it's a beautiful coherence."
Also read: The style of PRCHTG: flowers, color and especially pink
Do you love flowers?
"Of course! I regularly treat myself with a beautiful bouquet. In my opinion flowers should be in the center of attention and that's why I always put them in a large beautiful vase and in a place where you can't really miss them. Like the dining table or coffee table. I don't add too many accessories, so the flowers get all the attention! I also have about 10 house plants at home. Most of them are Anthuriums… And lately I added a lot of dried flowers."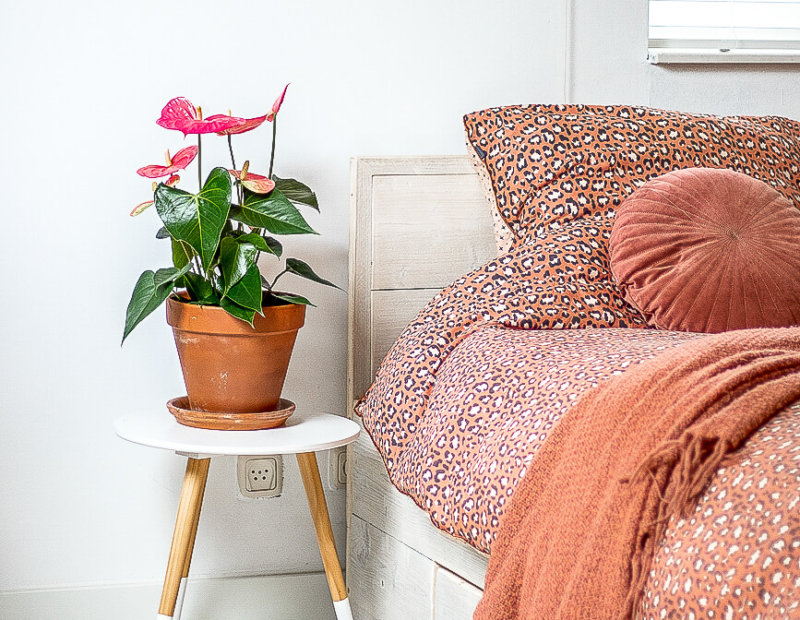 What do you think of an Anthurium?
"Perhaps a bit strange, but the Anthurium reminds me of a pond lily. We used to have a pond in the garden in which a lily floated. Somehow I think of that every time I see an Anthurium."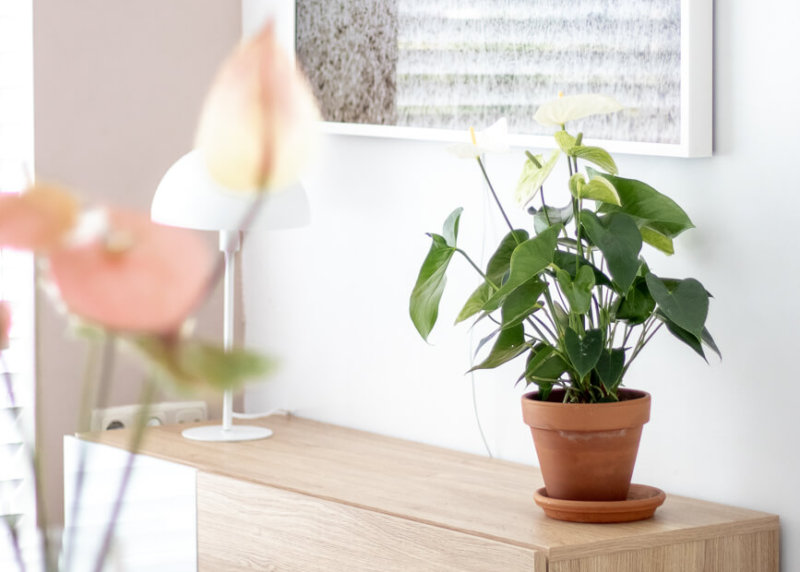 Want to know more about blogger Stijlinge? Follow her on Instagram. It's worth it! And don't forget to check her blog on www.stijlinge.com.