The style of PRCHTG: flowers, color and especially pink
Jessica and Fleur from the blog PRCHTG love colors and flowers. In the coming months you'll regularly see their photos on the social media channels of Anthurium Info. Of course with Anthuriums in their characteristic styling. For those who don't know the ladies of PRCHTG that well: a short introduction!
The style of PRCHTG
How do you know each other?
"A few years ago we followed each other on Instagram and we were fans of each other. We generally have a style that matches, although Jessica is sometimes a bit more exuberant in terms of color and design and Fleur reverts to natural. Impressed by how many common ground we had, it wasn't surprising that after the first meeting we quickly decided to join forces. We are still amazed at the progress: from a wild idea to a successful blog, an amazing webshop, a great course and great collaborations."
Also read: Interior inspiration by blogger Styled By Sabine
Where do you get your inspiration?
"We draw inspiration from different things. For example, we follow many foreign bloggers and brands. We also love to look on Instagram."
Favorite color or color combination?
"Pink really is the color we always come back to. Jessica once jokingly said that our common thread is pink, but it really is. Pink combines wonderfully with blue, yellow, green and… with what not? In terms of flower arranging, we like daring combinations. Mix long with short and variegated with subdued colors for the most beautiful bouquets. The many green leaves, which you sometimes see as the basis of a bouquet, aren't necessary in our opinion. We prefer a sturdy blossom branch or a strong Anthurium as a base."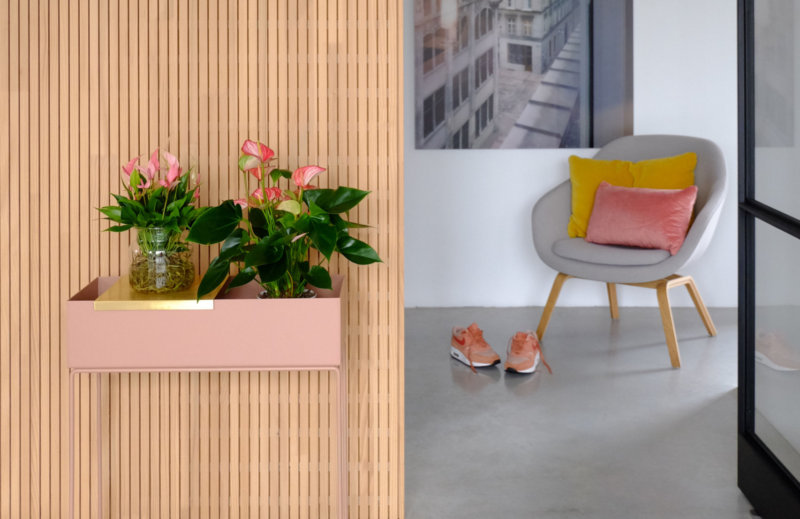 How often do you have flowers at home?
"We always have a large bouquet standing in the living room, what we fully enjoy. Before we started blogging, we went to the florist every week. Now it's even more important to us. Flowers are part of the PRCHTG brand: without flowers it's not a real PRCHTG photo! In our opinion, there doesn't have to be a specific reason to bring flowers into your home. They brighten things up every weekday. We really liked styling the Anthurium. The flower surprised us. The shine, the texture and especially the colors. It's magical! And because it stays beautiful for so long, it's a very grateful flower."
Also read: How to take care of an Anthurium pot plant and cut flower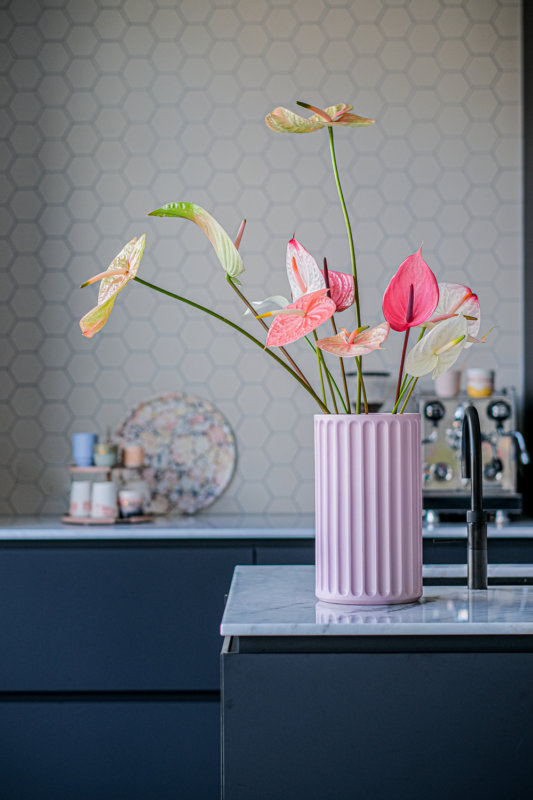 Do you want to see more of PRCHTG? Follow them on Instagram or take a look at their blog!