5 reasons to buy flowers for your own enjoyment
Most of us don't really need a reason to buy flowers just for ourselves. So why is it that we don't do this very often? Yes: why not? After all, it's a very easy and relatively inexpensive way to give yourself a little treat. So, to head you in the right direction, here are five reasons to buy flowers to enjoy yourself.
Instant happiness
A research project at Rutgers University in the US showed that having flowers around resulted in positive emotional responses, increased feelings of general well-being, and more social interaction. The scientists conducted research into the relationship between flowers and quality of life, including a look at behavioural and emotional responses among the subjects after the received flowers.
Good for your mental health
'The Emotional Impact of Flowers Study' – the most authoritative research study ever conducted into how flowers affect people – demonstrated that people surrounded by flowers felt less stressed and more relaxed. The person who headed this study summarises this as follows: 'Not only did flowers make people happier than we had expected but they also had a very beneficial effect on our emotions.'
Colours affect your mood
Certain colours can affect your mood and behaviour. Simply seeing beautiful colourful flowers can improve a person's state of mind. Red, orange and yellow, for example, provide a feeling of warmth, while green colours can calm us due to their suggestion of a natural environment.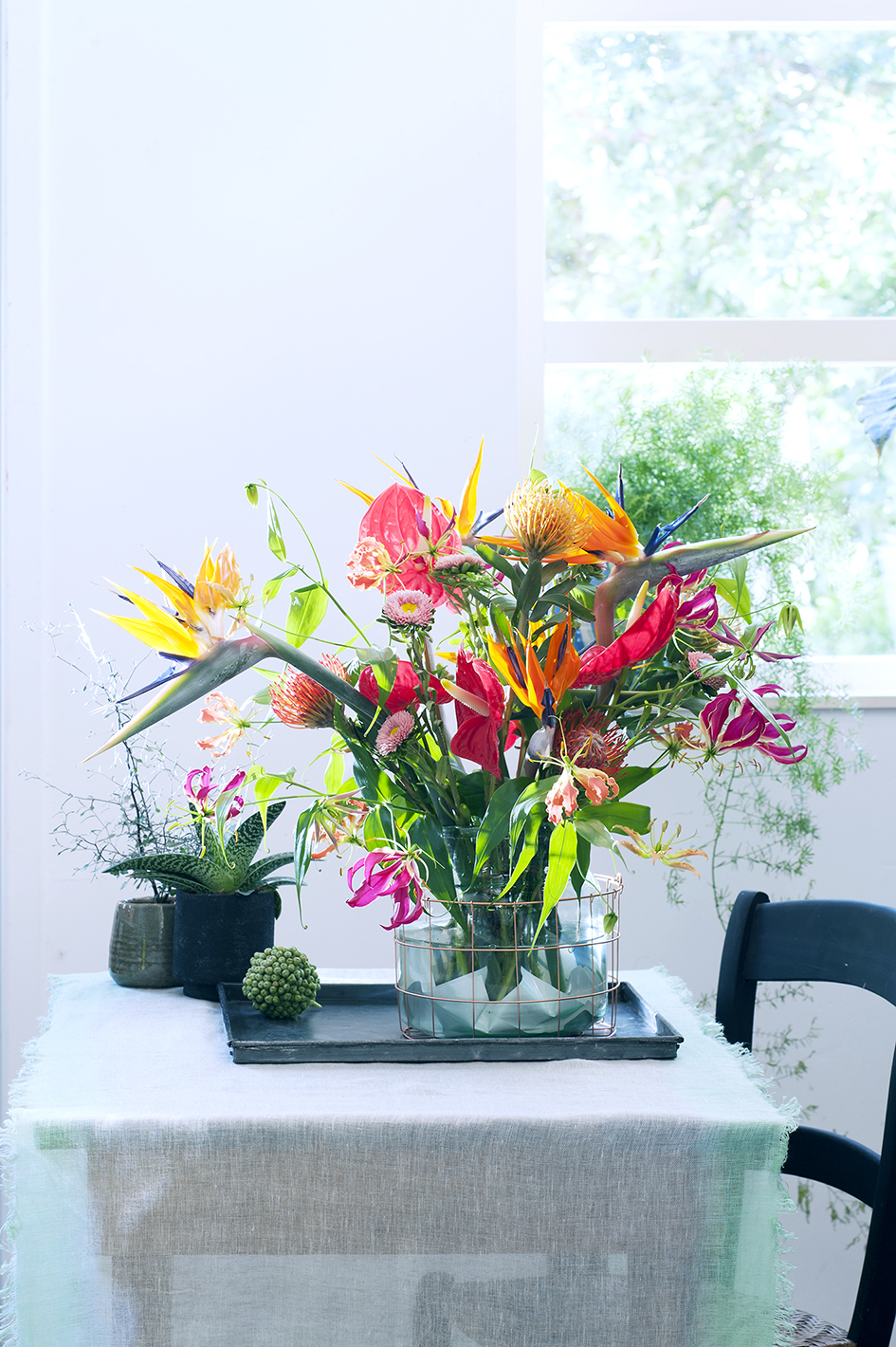 A healthy reward
In general, people tend to reward themselves for something they have done. Often, this means a nice snack, having a drink, or buying something a little more expensive for themselves. But think about this: flowers are a much healthier and less expensive choice! And, as research has shown, they also make us really happy!
Making any room inviting
All it takes is some flowers to make any room look more inviting. It might seem a small change, but it perks up your home straightaway. With their lovely colours and shapes, flowers are sure to attract attention. And what makes them really stunning is to arrange them in a striking vase in a colour that sets off the flowers to perfection.
Have we persuaded you to buy flowers for yourself more often? Be sure to enjoy them! Also read: How to make a bunch of cut flowers last even longer