Wedding decoration ideas with Anthurium flowers
Wedding season has started! In general, wedding season extends from late spring and continues through early fall. And what could be better for a summer wedding than flowers? When it comes to flowers, our motto is: the bigger the better. A striking centrepiece, table decoration with flowers and of course the bridal bouquet. In this article you will find a lot of inspiration for wedding decoration with Anthurium flowers. Enjoy!

Wedding decoration ideas with Anthurium flowers
A table arrangement
If you have a wedding with a seated dinner, flowers can't be missed on the table. It provides atmosphere, color and you can choose them in a style that fits the rest of the wedding theme. You can think of a strikingly large flower arrangement, several vases or small pots with flowers in them.
The table setting
Another option is to stick a flower through a napkin ring. The Anthurium is ideal for this thanks to its sturdy stem. You could also add a name tag, so that your guests can easily find their place.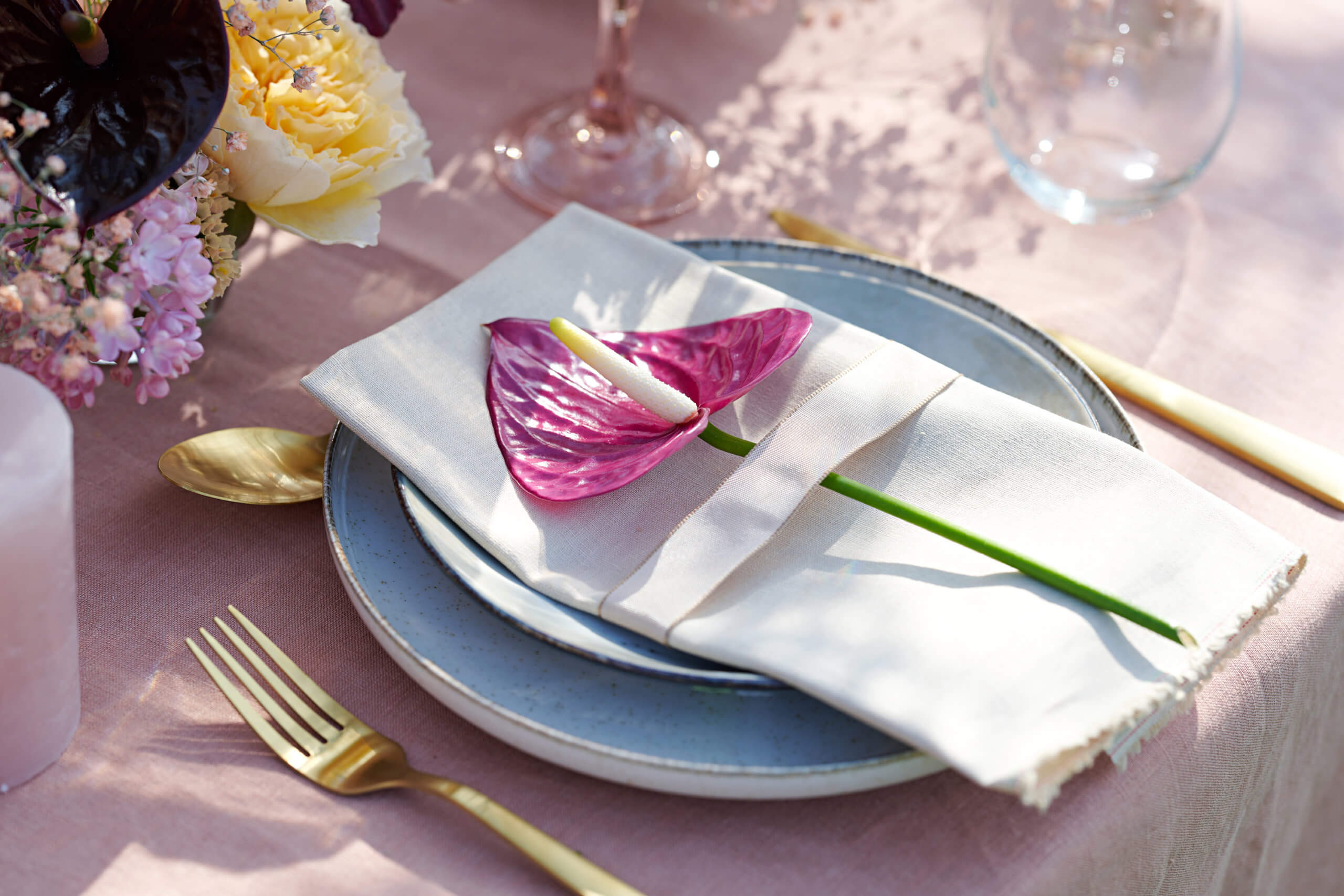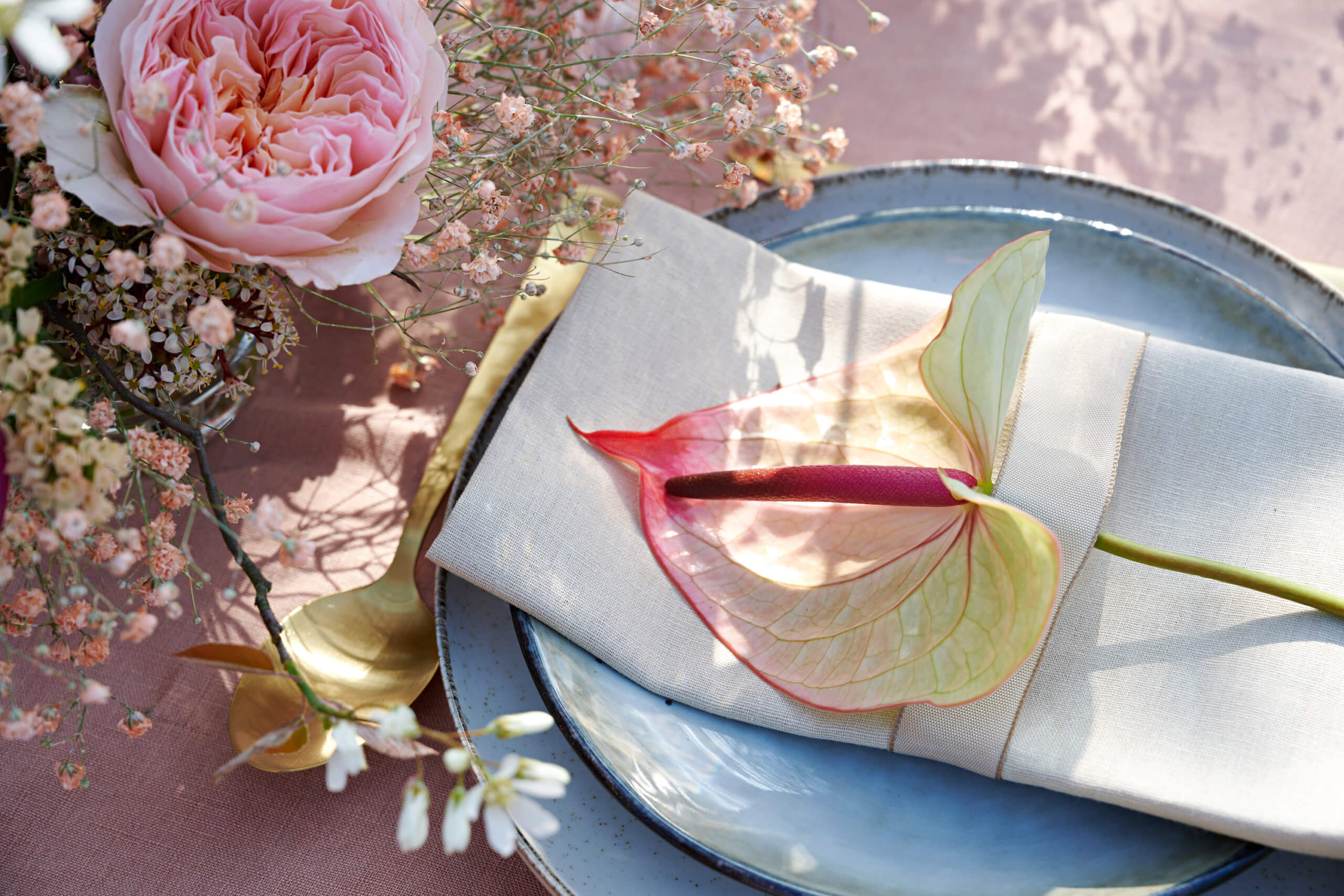 In a centrepiece
If you want to place a nice centrepiece on the table, you don't want it to be right in front of someone's face. So think about placing it on the ground in front of the table. It still creates that lush effect, but your guests can look each other in the eyes too.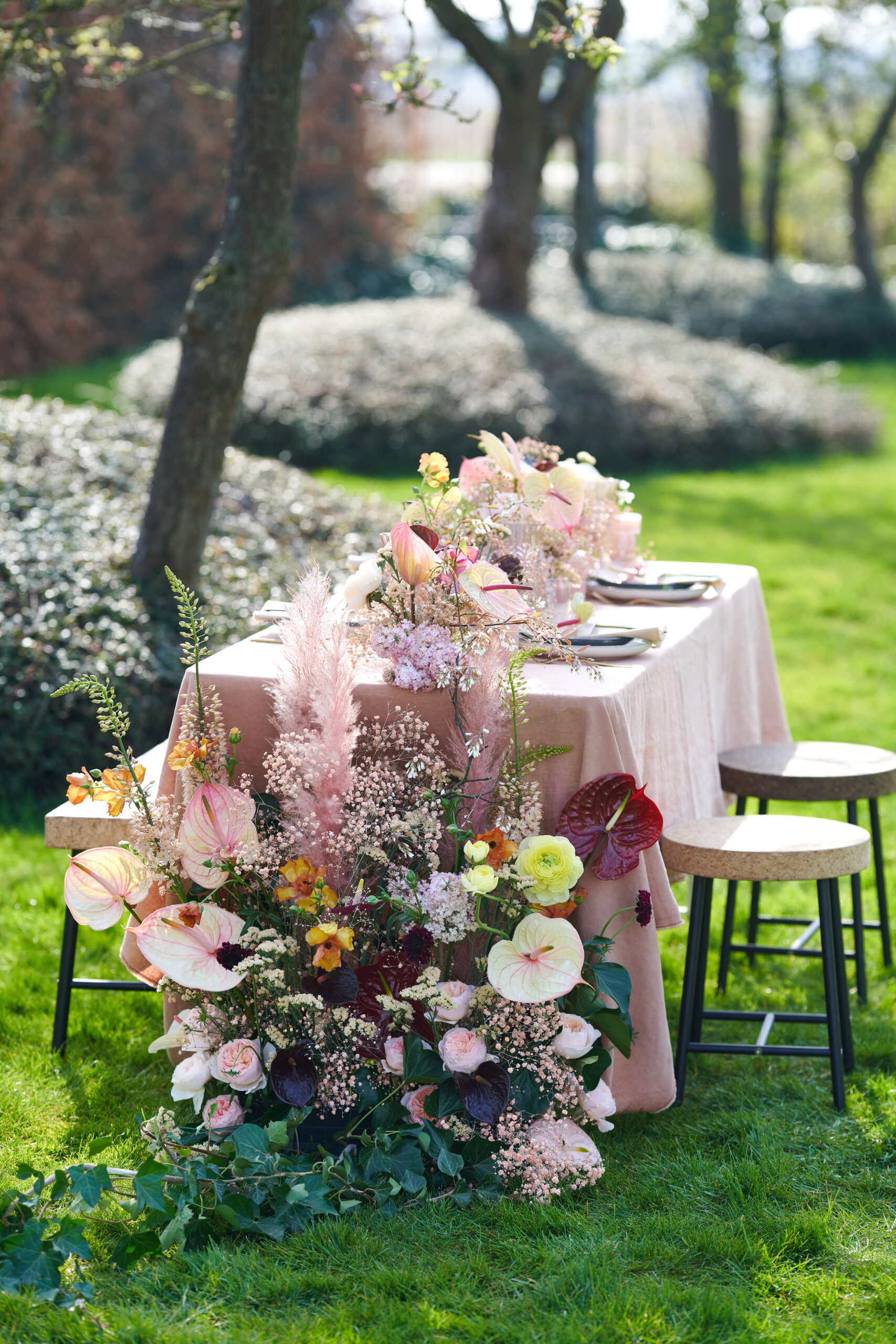 Anthuriums as a bridal bouquet
Last but not least: the bridal bouquet! Thanks to the shape and diversity of colours, Anthurium flowers are ideal for this. On its own, or in combination with other flowers in a bouquet.
Need more wedding decoration ideas? Take a look at this Pinterest board!