Romanticism in Keukenhof: the world's largest spring-flowering park
If you're passionate about flowers and plants, you won't want to miss a visit to Keukenhof. Although Keukenhof is famous for its fantastic tulip displays, it also has much more to see and enjoy. And the show doesn't stop outdoors; Keukenhof also exhibits bulb flowers, cut flowers and pot plants indoors. Inspired by Romanticism, the indoor Beatrix Pavilion presents the anthurium and orchid show where growers put their crème de la crème on parade.
Dutch pride
Dozens of growers have made a wide assortment of anthuriums available to make the Keukenhof show even more alluring. Under the direction of Dries Lecke, the head floral arranger, more than 5000 cut flowers and pot plants have been incorporated to make a truly impressive spectacle. It's no wonder that Keukenhof accommodates this show for eight consecutive weeks every year.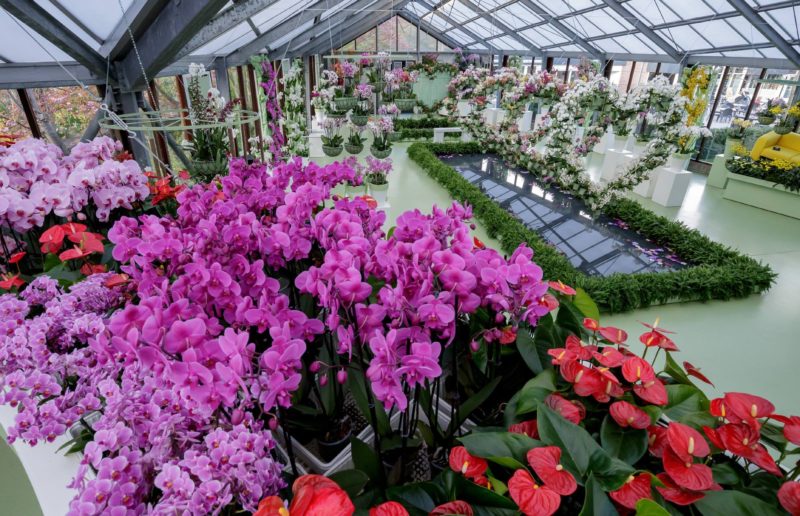 Fashion & flowers
This flower show makes the perfect backdrop for the fashionable art created by haute couture designer Ronald Kolk. Especially for Keukenhof, Kolk designed a collection for display in this pavilion. This year, his inspiration came from the oh-so-versatile and colourful anthurium. Ronald Kolk's stunning couture garments are enlivened by hundreds of anthuriums to create an impressive ensemble.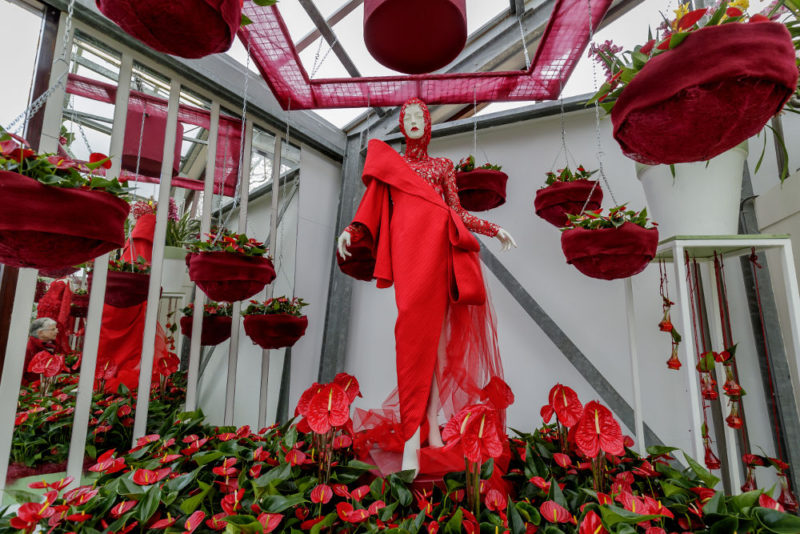 Get the picture
Thousands of visitors from all over the world come to Keukenhof every day to ooh and aah over its spectacular displays. Everywhere you look, people are making selfies among the flowers: in front of them, between them, next to them and even in the middle of the flower arrangements. In the Beatrix Pavilion, be sure to climb the photo tower where you'll have the best view of this fantastic flower and plant exhibit.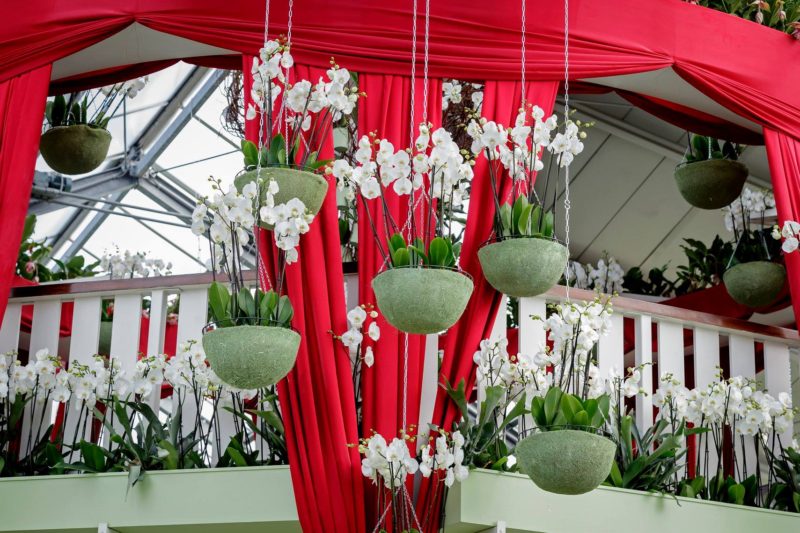 The anthurium show is on display in the Beatrix Pavilion, one of the three indoor pavilions at Keukenhof in Lisse. More information about this event is available at www.keukenhof.nl.