How to make a vertical garden
Are you blessed with a balcony but one that doesn't have room for many plants? No problem! No matter how small your balcony is, it has to have an empty wall you could use for a vertical garden! This makes the best possible use of vertical space, it brightens up the wall, muffles noise and functions as insulation. You could buy a ready-made version, but why not use a little creativity to make one yourself? This article tells you how.
Making a vertical garden:
There are many ways to make a vertical garden. Here are some ideas:
A pallet
Buy a used wooden pallet and cover it with a water-permeable anti-rooting membrane to ensure that the plants will remain attached to the pallet. This way, nothing can shift around while you water the plants. Then, either place the pallet against the wall or hang it up!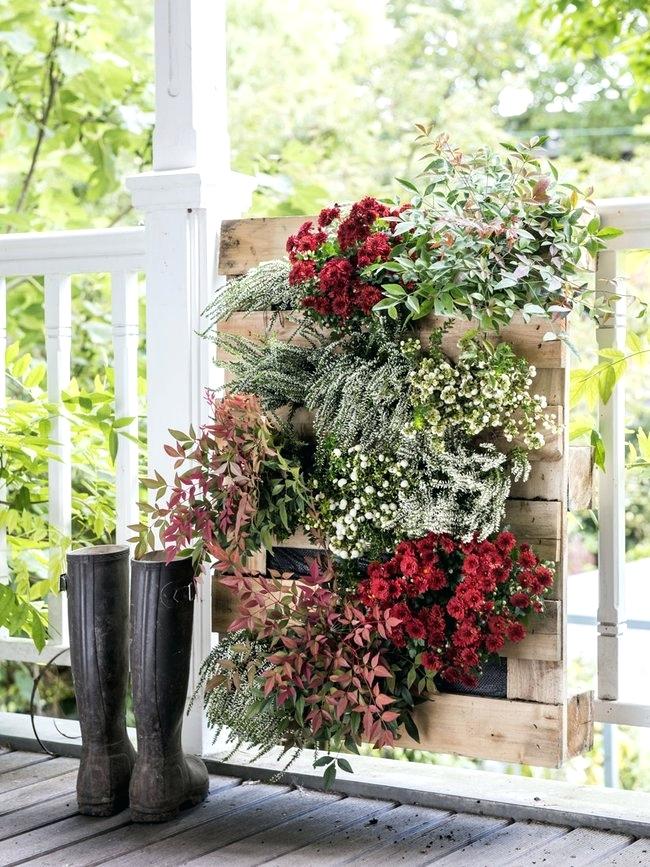 Macramé plant hangers
Hang a number of various kinds of macramé plant hangers next to one another but at different heights. The result is a nice nonchalant look!

A storage rack
A tall storage rack is perfect when you want to include lots of plants on your balcony because it will make optimum use of a tall balcony. For an urban jungle effect, fill the rack with various plants. Or fill it up with a basket full of fleece blankets, add extra cushions, and finish it off with a string of fairy lights.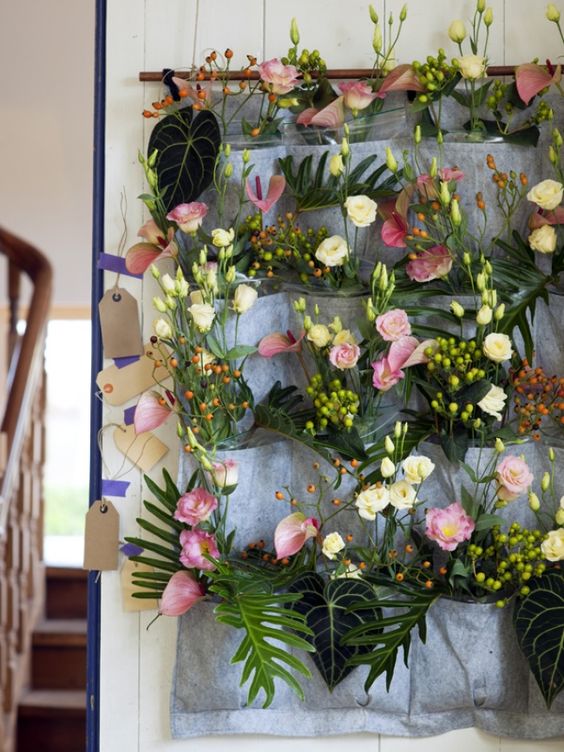 Metal grid
Attach a metal grid to the wall and use it to hang all kinds of little pots, tins and test tubes. This is easy to do by using metal wire, but be careful not to make it too heavy.
Plants
Once you have a system for your vertical garden, it's time to add the plants! You might want to create a herb garden by using all kinds of herbs like basil, thyme and rosemary. Or what about lots of foliage plants with here and there a flowering plant such as a brightly coloured Anthurium? Since Anthuriums are actually not intended for outdoor use, they can only be placed outside during the summer as long as the temperature doesn't drop below 16 degrees and the location is shaded. So that means taking them back inside for the winter! You can read more about caring for your Anthuriums here.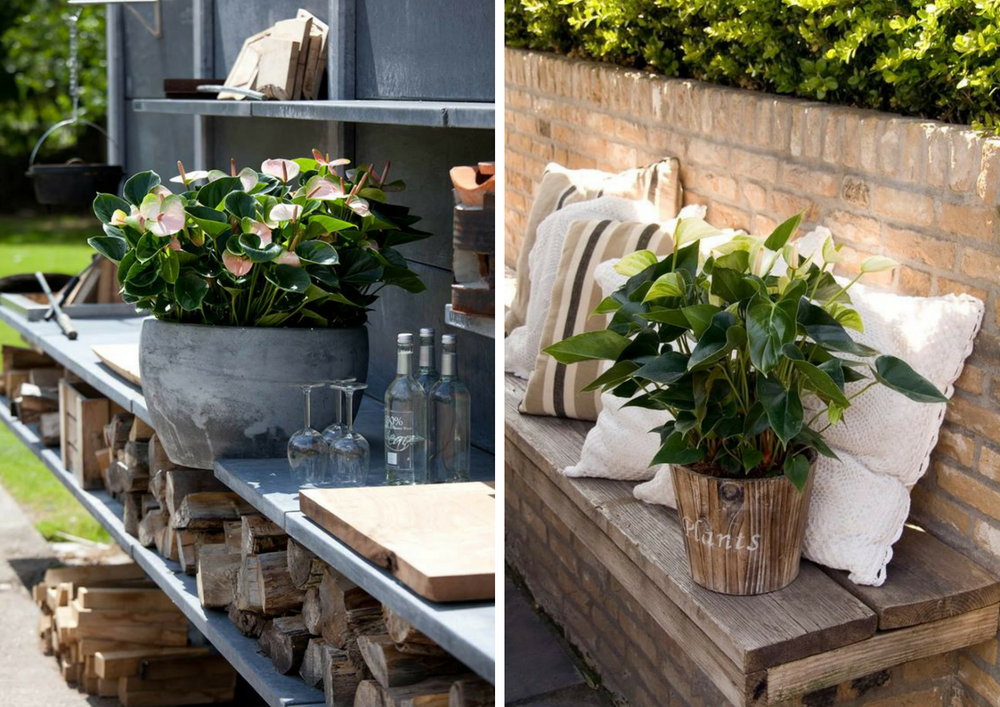 If you need more balcony inspiration, take a look at our Beautiful Balconies Pinterest Bord!