Check it out: Anthurium on water
Behind the beautiful Instagram page, MyHomeOfZodiac hides Thera. Almost daily, a photo or reel appears giving a peek into her home. Recently, the Anthurium plant was given a place in her interior. With a small twist; the plant was put on water. An Anthurium on water is also known as hydroponics. We asked Thera about the how and why.
Anthurium on water: hydroponics
How do you create an Anthurium on water?
Thera: "By putting plants on water you give them a trendy look. Not every plant is suitable for this technique, but Anthurium likes to have its roots in the water. In my opinion, a plant in a glass vase looks very cool! Besides, it is of course interesting to see the roots grow."
In itself, it is not complicated and you can do it yourself just fine. This is how you go about it:
Take a clean, glass vase and check whether the Anthurium fits in it.
Rinse away the soil between the roots. Do this until all potting soil has disappeared.
Fill the vase with a little water and put the plant in it. The root ball does not have to be completely underwater!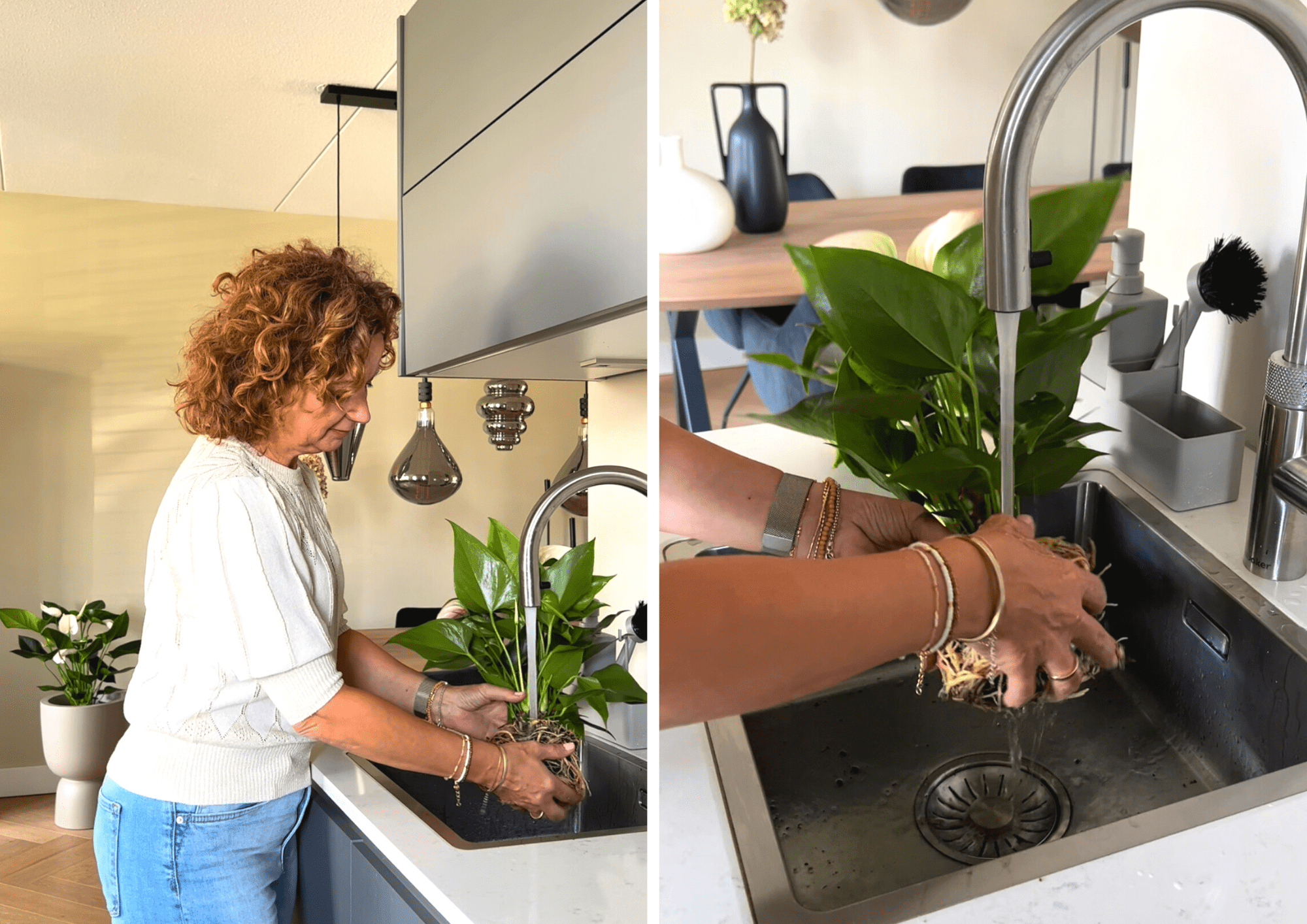 How do you style the Anthurium in your interior?
Thera: "I chose to put the Anthurium in a ball vase of glass. I put the vase in a tall plant stand that I bought separately. This way, the plant is a real eye-catcher in our kitchen."
Do you have any care tips?
Taking care of the Anthurium on water is simple:
Put the plant in a place with enough daylight, but not in full sun. Fortunately, in autumn and winter, the strength of the sun is not so strong, so a spot is quickly found!
Check the water level and top up if necessary.
Change the water every 3-4 weeks (or sooner if it is cloudy).
Add a drop of (liquid) plant food every time you change the water.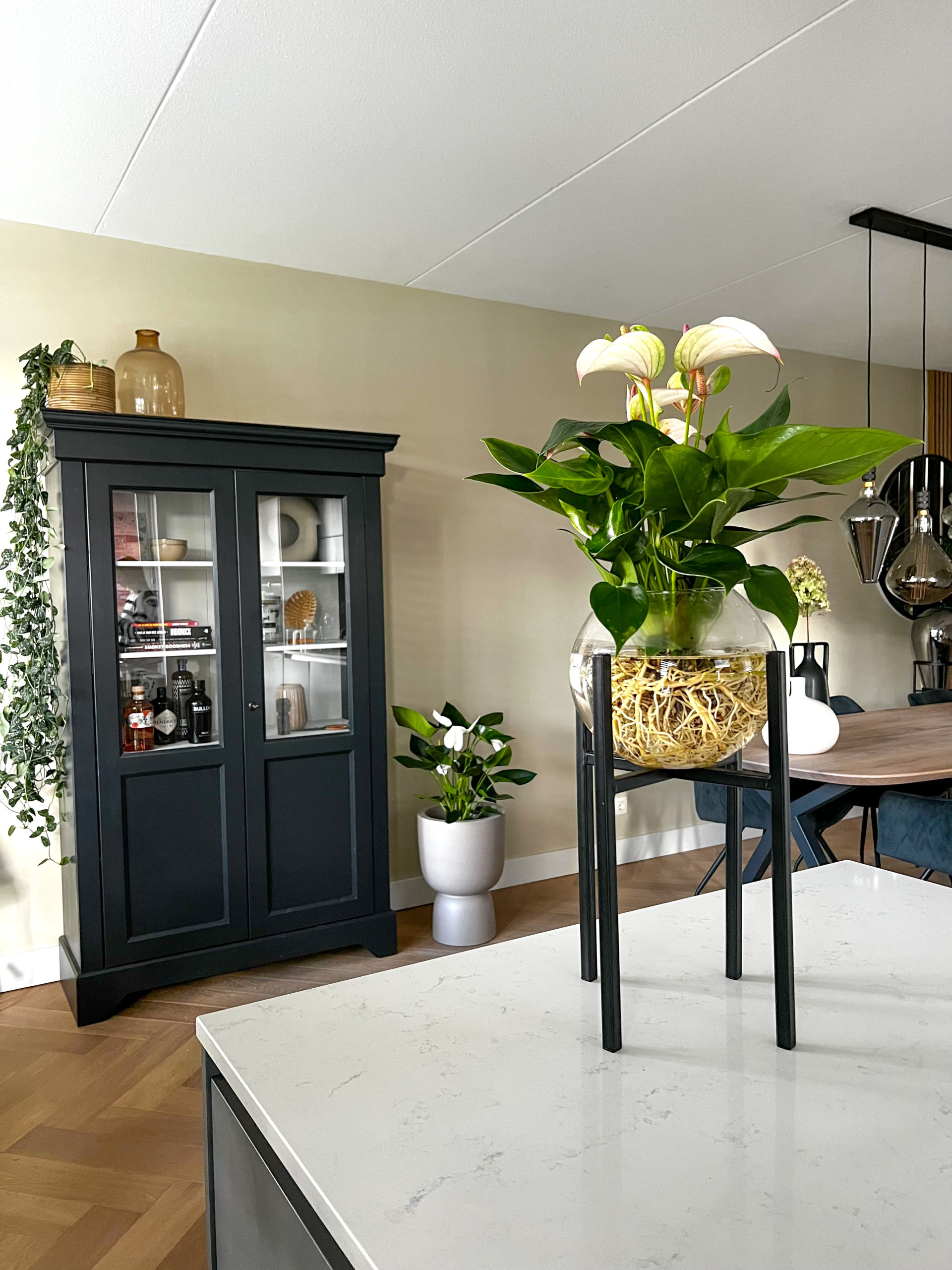 Looking for more interior inspiration? Follow Thera on Instagram via @MyHomeOfZodiac or take a look at her website: studiozodiac.nl.