How to use the Pantone colour for 2019 in your home
The Pantone colour of 2019 has been chosen! Living Coral – 'an animating and life-affirming shade of orange with a golden undertone' – has been named the colour of the year for 2019. This is a colour that 'embraces us with warmth and nourishment to provide comfort and buoyancy in our continually shifting environment'. Pantone's colour for 2019 can be used in many different ways to decorate your home. This article gives you a number of ideas!
Why Living Coral? 'In reaction to the onslaught of digital technology and social media increasingly embedding into daily life, we are seeking authentic and immersive experiences that enable connection and intimacy.'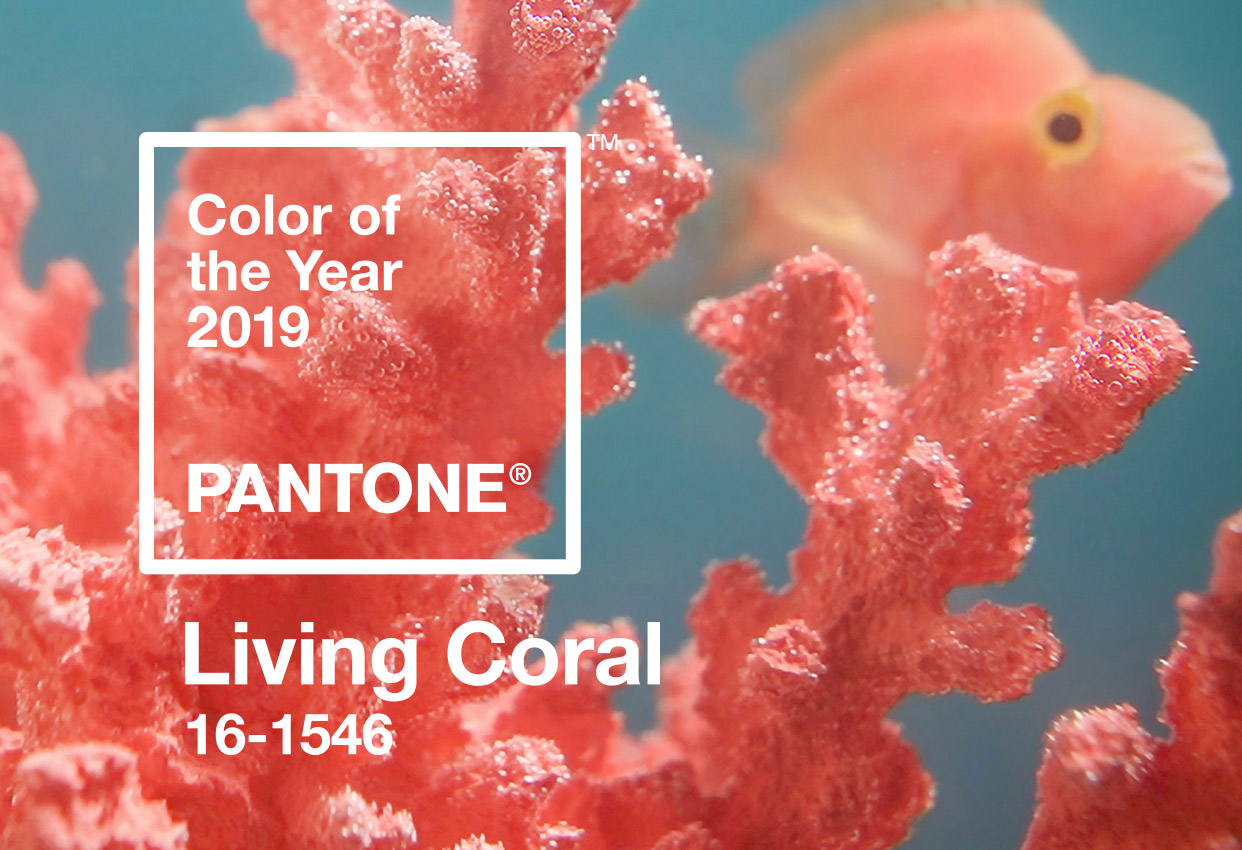 Living Coral on the wall
You might fall in love with this colour so much that you want to paint an entire wall in it, but there are other possibilities as well. These days, walls are often painted only halfway with a vertical or horizontal line dividing the two halves. This provides a whimsical effect that might not be so overwhelming. Or what about wallpaper in a pattern that includes Living Coral?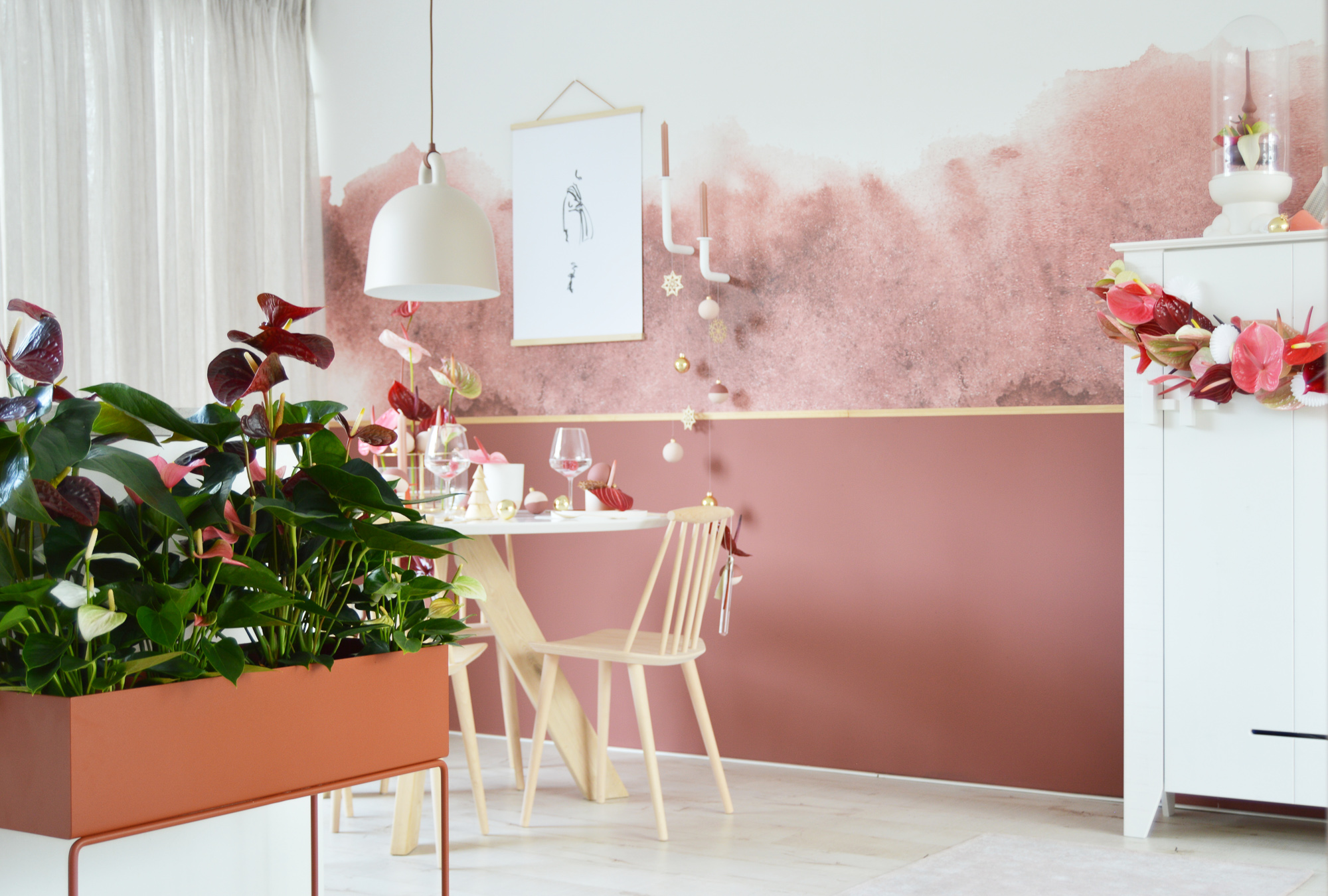 Living Coral for your furniture
But maybe you'd rather leave your walls just as they are. If so, take a closer look at your furniture. To create a real eye-catcher, you could have a sofa or armchair in this colour. If this is too much of an investment, or if you're still hesitant about using so much of this colour, begin with a throw in Living Coral on your sofa so you can see what it looks like.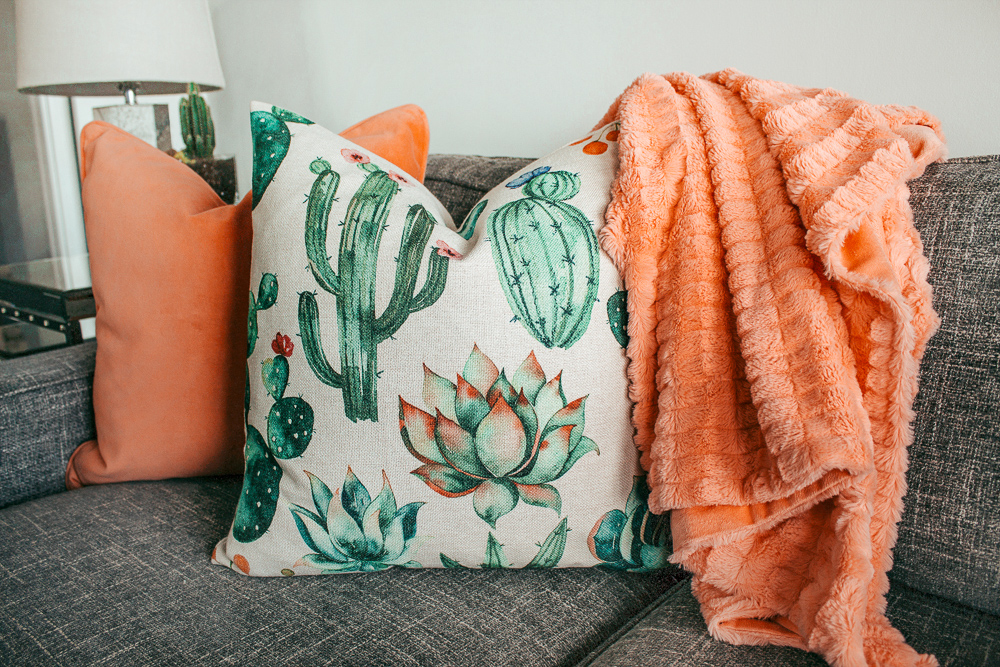 Living Coral used in accessories
Perhaps you'd like to include the Pantone colour for 2019 in a more subtle manner in your home. In that case you could consider accessories in this colour, like a cushion, tea towel or flowers. Anthuriums are available as both pot plants and cut flowers in Living Coral! Even small accents can make a big difference in a room – especially when they're covered in this striking colour.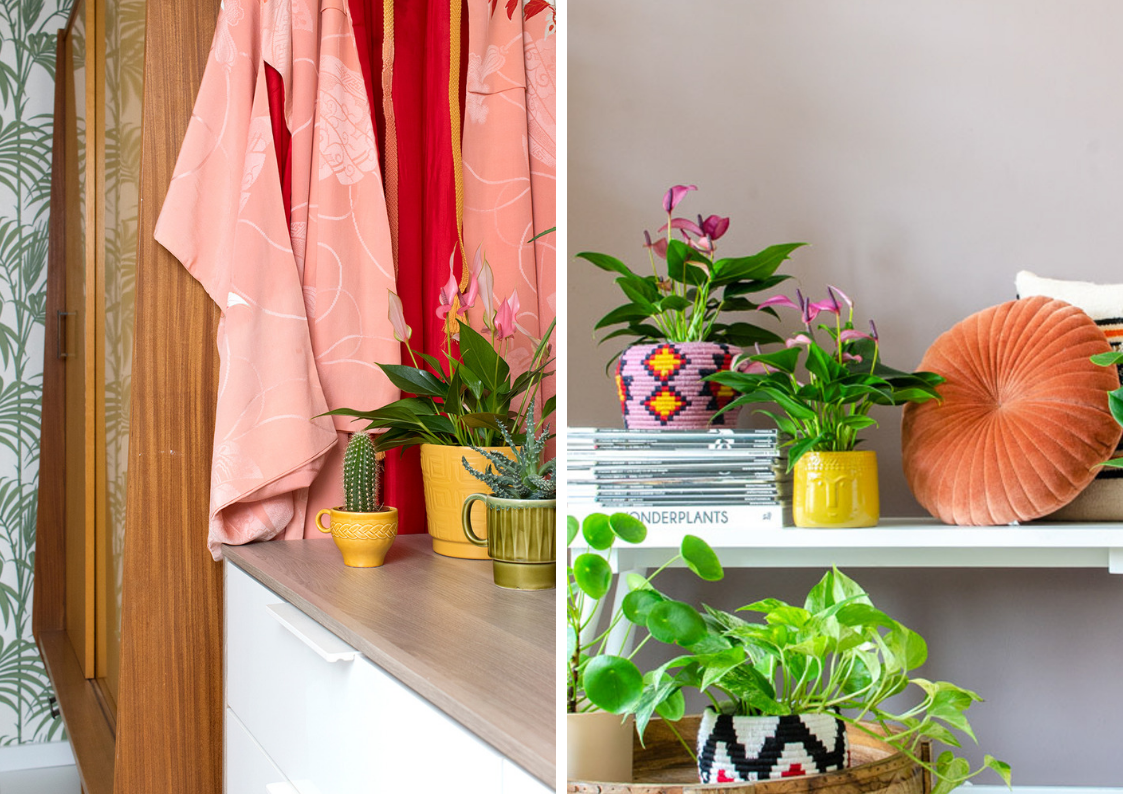 Need more inspiration? Take a look at this Pinterest board! Also read: Give any room a colourful exotic look by introducing plants