FloriWorld: a must see attraction for flower and plant lovers!
Are you a big flower and plant lover? Then it is definitely worth going to FloriWorld: a new interactive flower and plant attraction in the Netherlands. Permanently located on the grounds of the world-famous flower auction in Aalsmeer. In this article you can read more about all the things to do in this new attraction!
Read also: 4x DIY with plants and flowers to make in the summer holidays
FloriWorld: a must see attraction for flower and plant lovers!
Experience the magic of FloriWorld
In FloriWorld you can discover the benefits of flowers and plants for your daily life. And there are quite a few. When entering FloriWorld you will receive a bracelet so you can fully personalize the attraction.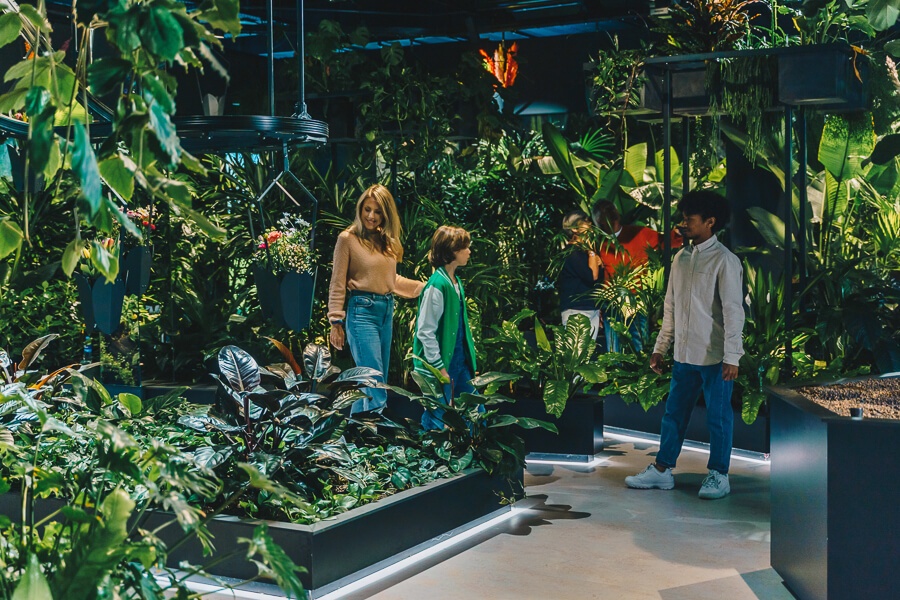 A journey through the world of flowers and plants
You can enjoy all kinds of flower and plant-related things. Think of a film called Daan the Movie, about a groom who forgot the bridal bouquet on his way to his wedding. You can take a selfie in one of the photo booths. Be surrounded by a colorful sea of flowers and view the artful creations of top florists in the 'flower shop'.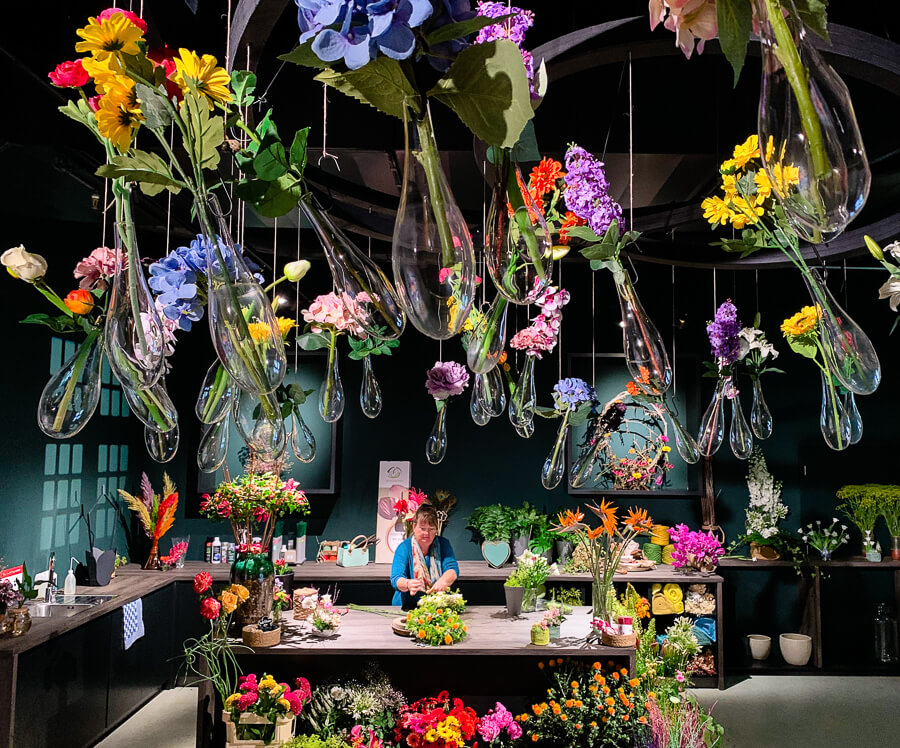 In addition, more than 5,000 fresh flowers run over the FloriRail that goes through the entire attraction and the nice thing is: at the end of the experience, you can make a bid on a real bouquet in the flower auction. After your journey through FloriWorld, enjoy a delicious lunch, coffee, and cake in Restaurant Bloom. The attraction is completely indoor and is therefore also the perfect activity on a rainy day.
Want to know more?
On the website of FloriWorld you will find more information. Have fun!
Credits foto & tekst: FloriWorld