The new green trend: Anthurium hydroponics
Hydroponics is the newest green trend. Houseplants don't get their nutrition from potting soil, but from water. This form of hydroculture is not suitable for every plant, but it is for the Anthurium. This makes it an exotic eye-catcher for your home! Because you can see the bare root system completely, the plant gets an extra natural touch. In this article you can read everything about Anthurium hydroponics.

Also read: Which plants will grow in water?
Anthurium hydroponics
Hydroponics is a form of hydroculture, where plants are grown in water instead of hydro grains. Plants like Anthuriums are ideal for this! They are for sale like this at some florists, but you can also simply remove the potting soil yourself. Use a bucket with lukewarm water and carefully rinse the soil between the roots until all the potting soil is gone. Then place the Anthurium in a glass vase or pot with water (a layer of 5-6 cm is sufficient) in a place with sufficient daylight, but not in direct sunlight. Top up or change the water once in a while when it's cloudy (about every 3 to 4 weeks). And add a drop of plant food.
Also read: DIY: Anthurium houseplant in water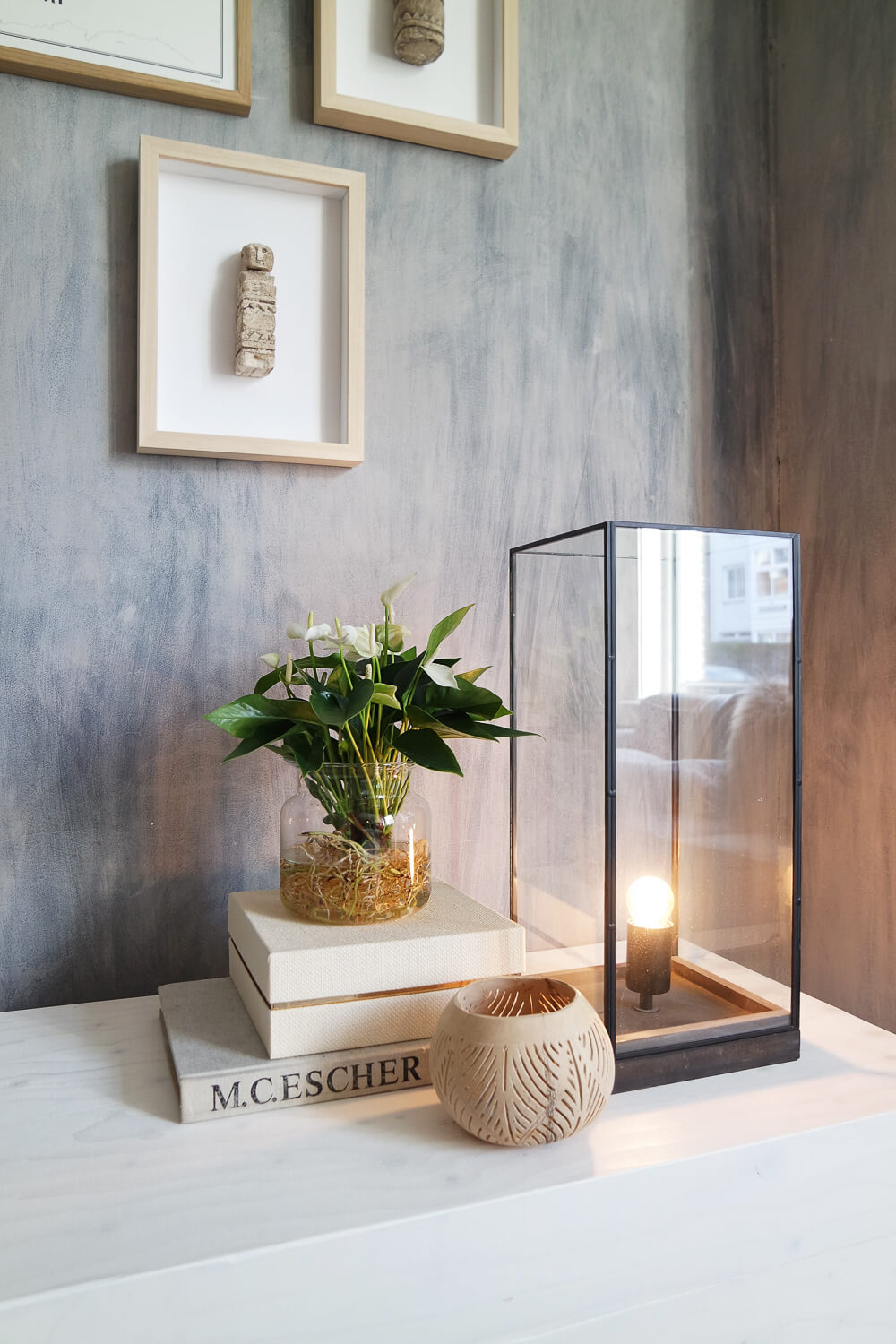 Anthurium cutflower
Anthurium hydroponics is a real eye-catcher in the house, but the cut Anthurium also is a striking appearance. The size of the heart-shaped bract varies from 6 to 30 cm. Due to the strong and leafless stem, you can easily use the cut Anthurium in bouquets, but also use it solo, possibly with a sprig of greenery for an airy effect.
Or put the Anthurium in test tubes. First tie the tubes together (with a wire or rope) and fill them with water. Cut the Anthurium diagonally (to the desired length) and put them in the mini vases. It becomes extra special by placing the whole under a glass dome. Anthurium cut flowers easily stay beautiful for 2 to 3 weeks in clean water, sometimes up to 5 weeks!
Also read: How to make your own underwater flower arrangements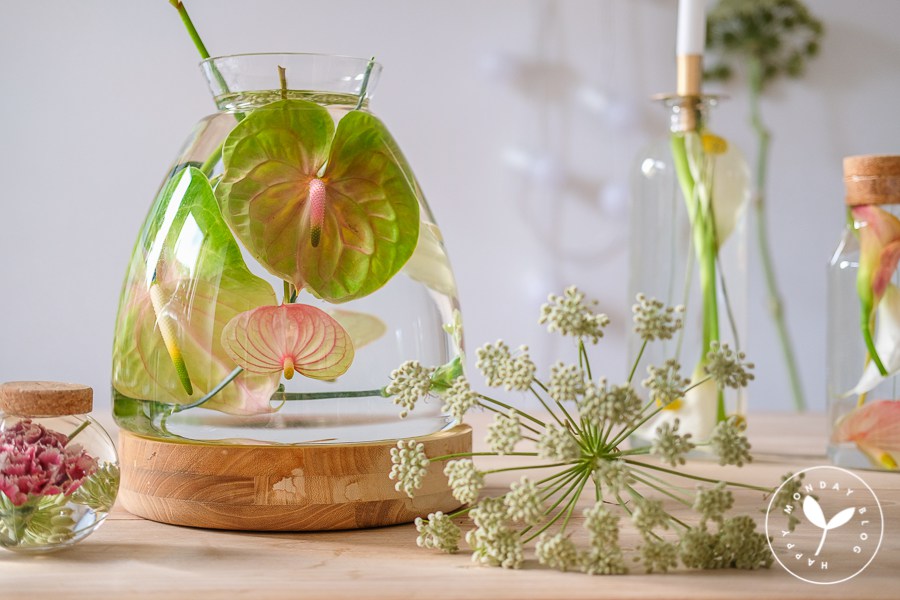 Anthurium cut flowers and pot plants are available at garden centers, florists and supermarkets, among others. Follow us on Instagram for more inspiration.