Create an exotic atmosphere at home with Anthuriums
Fancy creating an exotic atmosphere at home with summer approaching? Anthuriums are the ideal plants to give your interior a tropical touch. With their vibrant colours and striking flowers, they create an instant summer feeling! Besides, Anthuriums have beautiful shiny leaves that add a touch of green to your interior. Read on for some useful tips to create an exotic atmosphere at home with Anthuriums.

Exotic atmosphere with Anthuriums
Combine Anthuriums in various colours
Anthurium plants come in a wide range of colours, including red, pink, white, and purple. Combine different colours and heights to create a playful and lively ambience. Additionally, place small vases with Anthurium flowers in different areas of your home. This way, you can maintain the exotic atmosphere in your living room and throughout the entire house!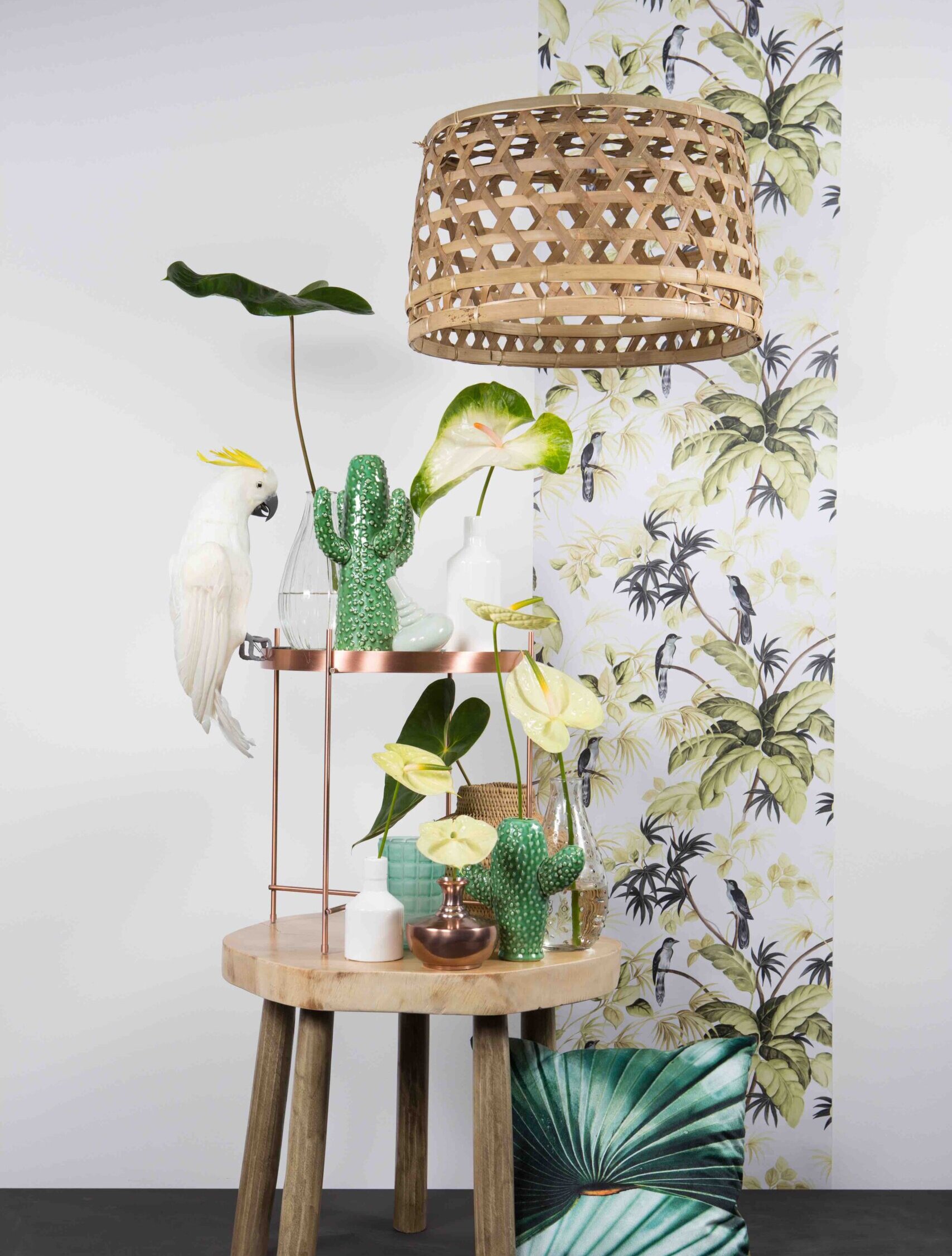 Add exotic accessories
In addition to Anthuriums, you can incorporate other accessories into your decor to enhance the exotic ambience. Think tropical-print cushions, a woven basket, and decorative animal figurines.
Create a tropical corner
If you're ready to take it up a notch, why not create a dedicated tropical corner in your home? Set up a cosy chair with plush cushions and surround it with a variety of Anthuriums and other tropical plants. Consider including large leafy plants like banana plants or ferns. Mix yourself with a refreshing drink and relax in your own tropical paradise! This is sure to become your new favourite spot at home.