3 ways to add colour to your home without painting
Are you looking for creative ways to add colour to your home without painting? Painting can be a tough job that involves making a huge commitment. And it can be very messy and time-consuming too. Fortunately, there are other – easier – ways to add colour to your home! In this article, we share 3 tips.
Add colour to your home without painting
In a neutral interior, colourful accents can add some spice. We've put together a list of 3 things to do if you're wondering how to add colour without painting your walls.
Flowers and plants
The easiest way to add colour to your home is with flowers and plants, such as Anthuriums. They help in creating a striking balance of natural surroundings and add a dramatic flair to the interior. Anthuriums are available in a huge variety of colours, so there always will be a good match with your interior. Whether you're looking for pink, orange, purple, yellow, salmon, red, brown, black or a variety with multi-coloured flowers! Another advantage of flowers and plants: you can easily place them in a different spots.
Add accessories
You can also add more colour to your home with accessories. For example, add coloured cushions. Textures such as faux fur, ruffles and leather can add an extra dimension to your room. Have fun by mixing and matching textures, styles and colours! Other fun accessories are candlesticks and vases. But adding colour to a room doesn't necessarily need to be done on the walls or through the furniture. You can also add a colourful rug to brighten the area up!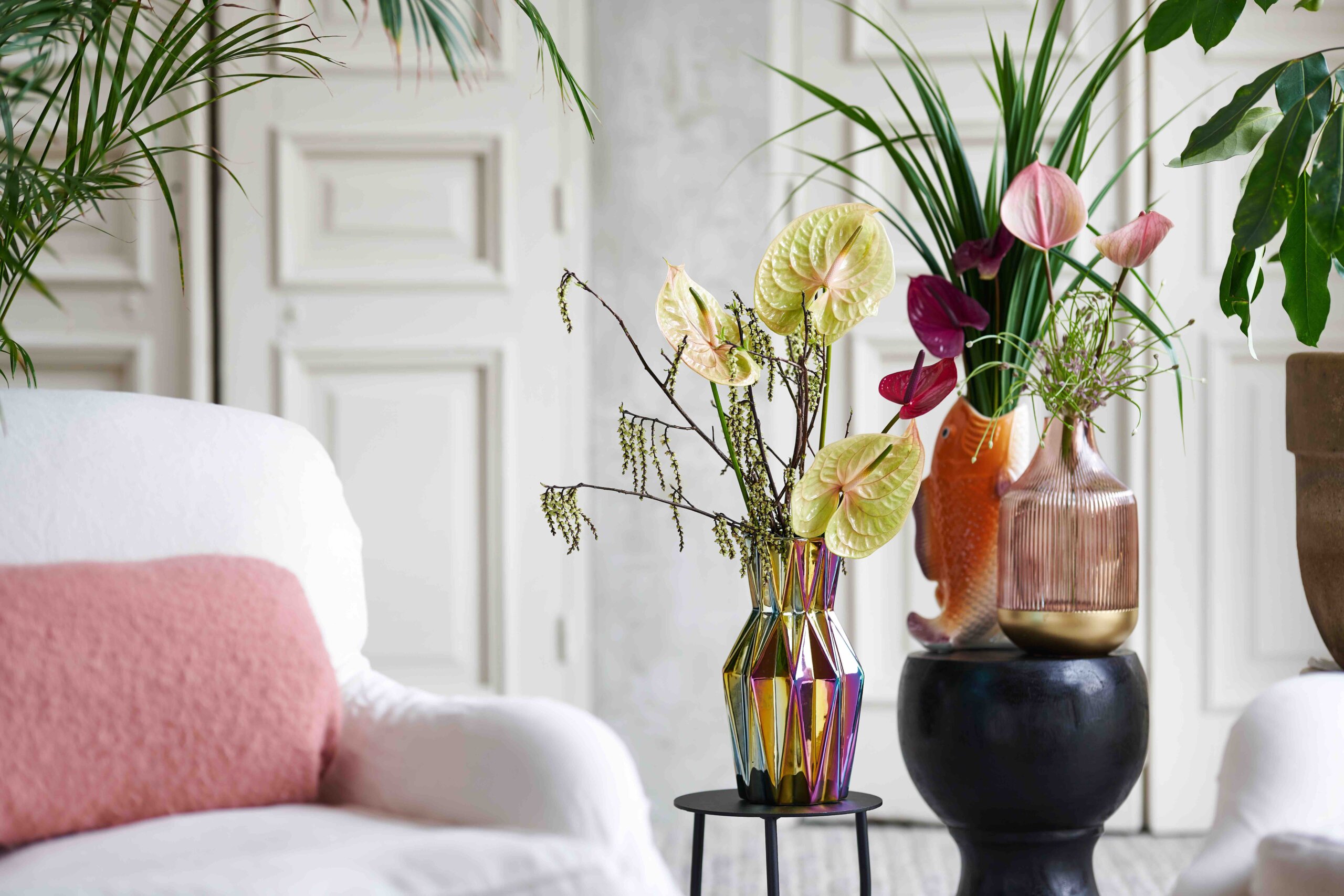 Hang colourful artwork
You can also add colour to the walls without painting them entirely. For example, use bright colourful artwork to add a splash of colour against white or beige walls. Find one that appeals to you or create your own!