Easter DIY projects featuring flowers and plants
Easter is almost here! A long lazy weekend to relax, enjoy brunch and spend time with friends and/or family. To make it feel even more like Easter – and maybe have some fun together – we went looking for several nice DIY projects. We came up with three Easter DIY projects featuring flowers and plants. Have fun!
Also read: An Easter brunch with lots of flowers: 4 tips to set an inviting table
Eggshell vases
For her blog (&SUUS), Suzanne made some really cute eggshell vases. This is a simple project involving blowing out some eggs, attaching them to a bowl and arranging flowers in them. She used daffodils and Persian buttercups, but Anthuriums would also be perfect here! All you have to do is trim the stem to make them shorter. Read all of Suzanne's tips here.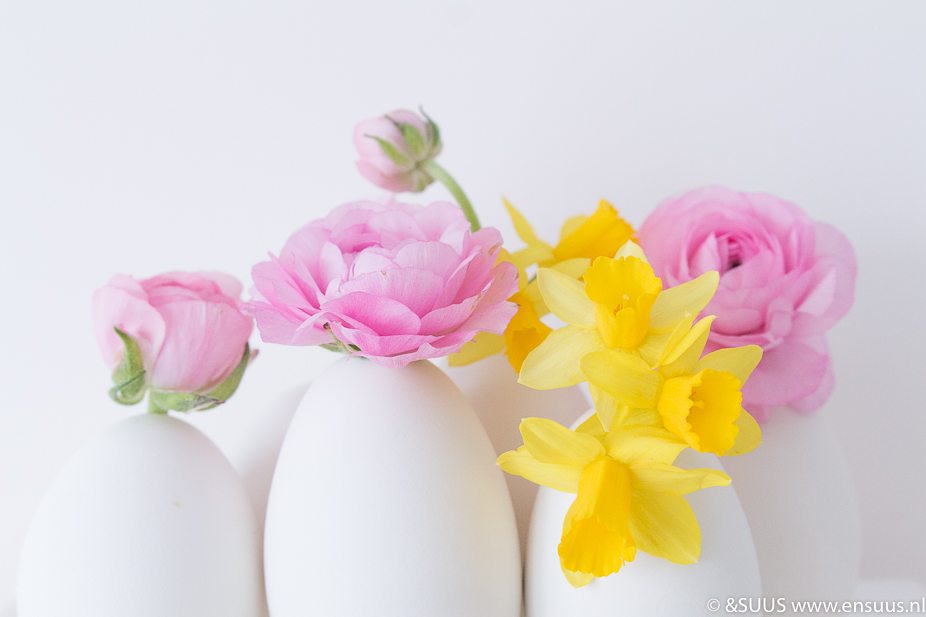 Anthurium flowers under water
What you can do with an Anthurium plant, you could also do with cut flowers. Anthurium flowers are just the thing for creating an underwater arrangement, because their stems are sturdy enough to bend into shape to get them into a glass vase. And their spathes have a naturally glossy, water-resistant coating. Furthermore, water acts as a kind of magnifying glass to make the shape and colour of the flowers even more spectacular. Find out more in this article: Make your own underwater flower arrangements.
Make a spring arrangement
Dutch blogger Sanne from Draad & Spijker, shows how to make a kind of multi-level artwork using cut Anthurium flowers and spherical shapes. Sure to brighten up the look of any home! Follow this link to see how you can make this arrangement yourself.
A spring centrepiece
This unique centrepiece will be a real eye-catcher on your Easter table. With a tree trunk as display element, full of spring plants and flowers, you will bring nature right into the house. Follow this link to see how you can make this beautiful centrepiece yourself.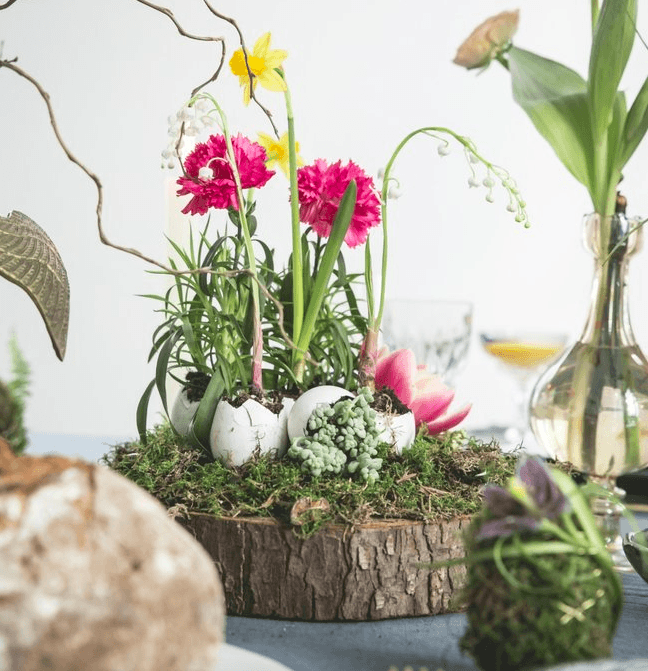 An Anthurium plant in water
Create a unique eye-catcher in minutes! Instead of putting an Anthurium plant in a pot, you could also place it in water. This is not only pretty, but it's also quite convenient if you're the type of person who often forgets to water your plants. For Easter, choose an Anthurium in a pastel colour, or maybe even go for a contrasting colour. Follow this link to see how to place an Anthurium in water.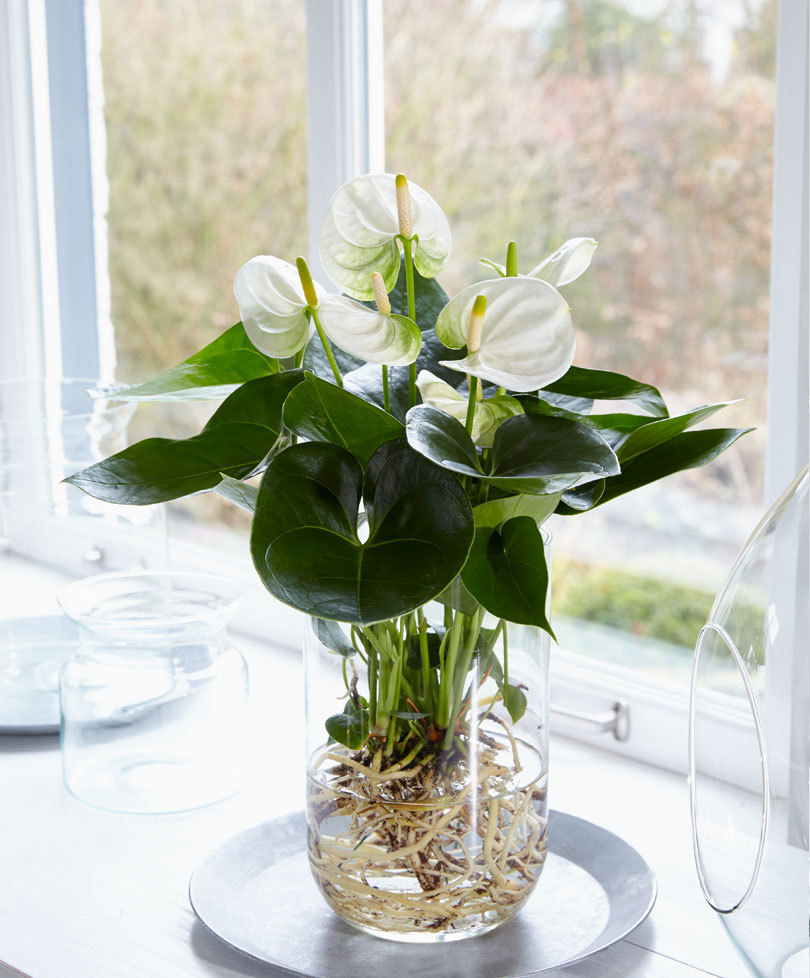 If you need more Easter inspiration, why not take a look at these Pinterest boards? Spring Anthurium or Pretty Pastel Flowers!