Table styling in purple & pink
Meet Geeske; she lives in a Frisian village in the Netherlands with her husband Michel and dog Lycke. She regularly shares content about her home decorated in country style on Instagram, by the name ByGeeske. We asked Geeske to create a festive table styling with Anthurium and Cymbidium, now that the December month has begun.
Festive with Anthurium and Cymbidium
Festive table decoration
Geeske: "I love being a hostess. For instance, when friends are coming over for a cosy dinner, I like to be extravagant with table decoration. From table runners to tableware; everything has to match. I chose a colour scheme of purple and pink to give the table a chic look. And for an extra festive touch, I used beautiful Anthurium and Cymbidium flowers. As expected, in purple and pink shades. I put the flowers in napkin rings and decorated the plates with them. To complete the table styling, I added a few small vases with flowers. As an addition, you can put some mini vases on a tray. This way, you can serve drinks in style. Afterwards, put the tray on the coffee table or a side table as an accessory. Add some candles or tealights and you can enjoy your festive decorations for a long period of time. After all, both Anthurium and Cymbidium flower for weeks!"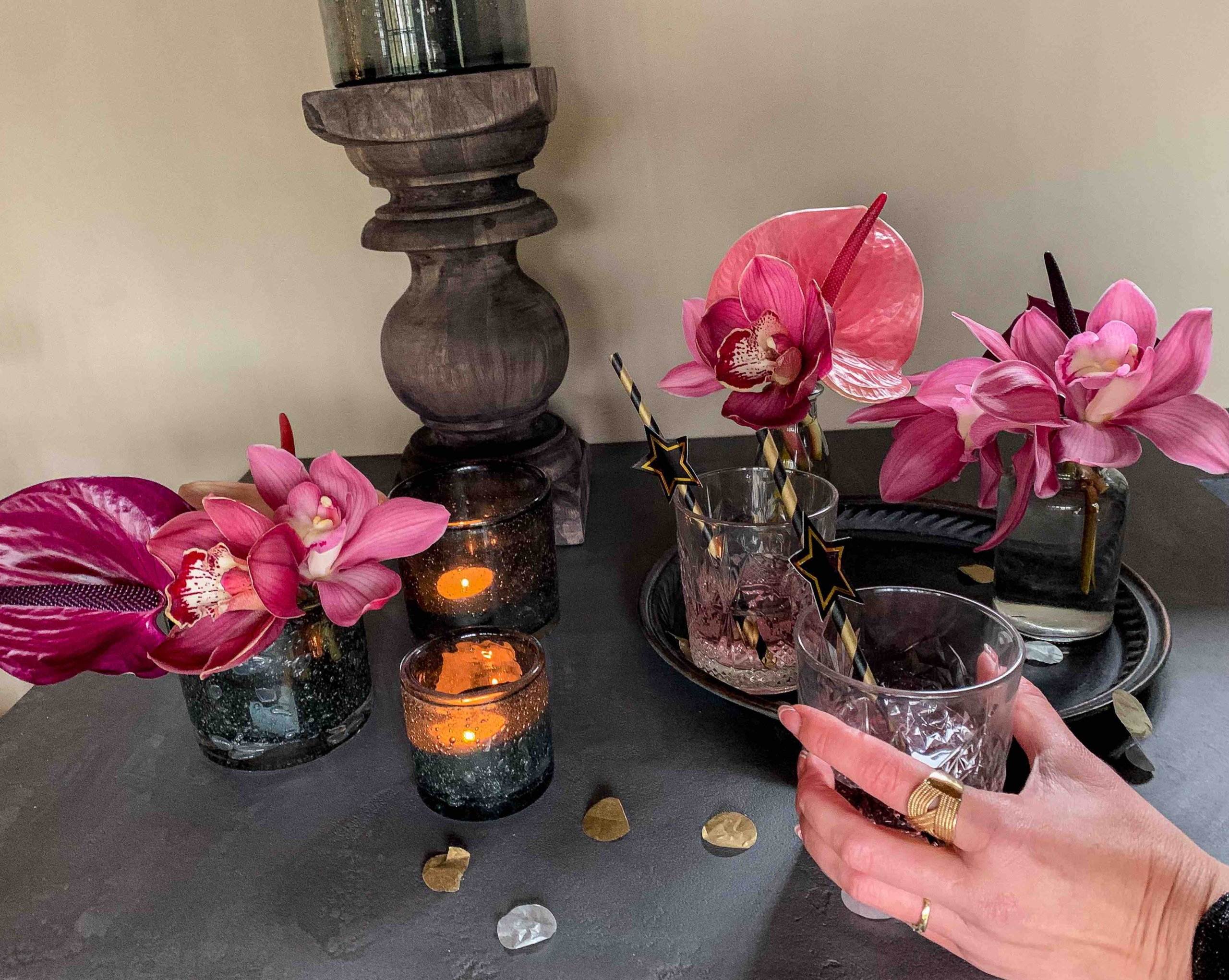 Strong flowers
Visitors of this website are familiar with the Anthurium flower. However, Cymbidium may be unrecognised. Cymbidium is a type of orchid that has at least ten flowers on its stem. Contrary to Anthurium, with one big flower. Both flowers can be perfectly combined and their long stems make them suitable for plenty of varieties. Cut them short for a table arrangement or keep the stems long and place the flowers in a vase. Add some other decorative branches and you have a full and luxurious bouquet. Want to get even more creative? Pick a vase with ears and hang your bouquet up on the wall.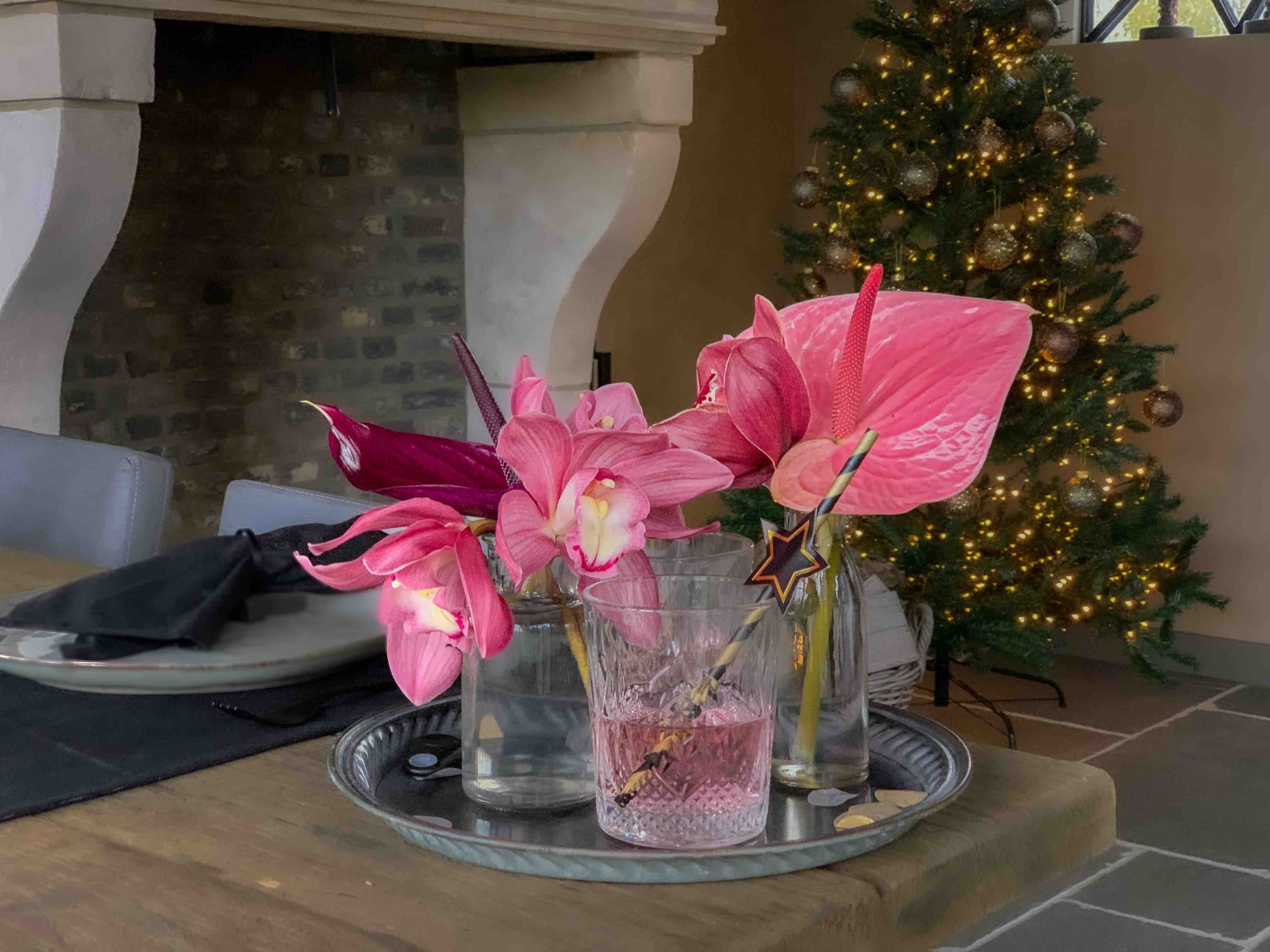 Enjoy even more of her country-style interior and follow Geeske on Instagram @ByGeeske. Want to know more about Cymbidium? Follow @Cymbidium.info, because you already follow @Anthuriuminfo. Aren't you?