December decorations with Anthuriums
December is the month to show off. The bigger, the better! Make your home extra cosy and create December decorations with Anthuriums and Cymbidiums. A piece in a vase, an elegant decoration on the Christmas table or some extra glamour on New Year's Eve. You only need a few flowers for a WOW effect. Extra lovely: you can enjoy both flowers for three weeks.
Floral December decorations
Anthurium and Cymbidium
With their exotic look, both Anthuriums and Cymbidiums are real eye-catchers in December decorations. The cut flowers exude elegance and festiveness and the variety of colours allows for beautiful combinations of, for instance, brown, red and gold shades. In addition, the flowers are very suitable for all kinds of applications because of their strong stem. Create a statement on the table, a flower cloud or a wall decoration.
On the table
Give your festive December table a twist and opt for an alternative colour scheme. A white base combined with ochre yellow, pink and brown flowers. Cut some flowers and put them in small vases. This way, you will ensure you keep seeing every tablemate during dinner.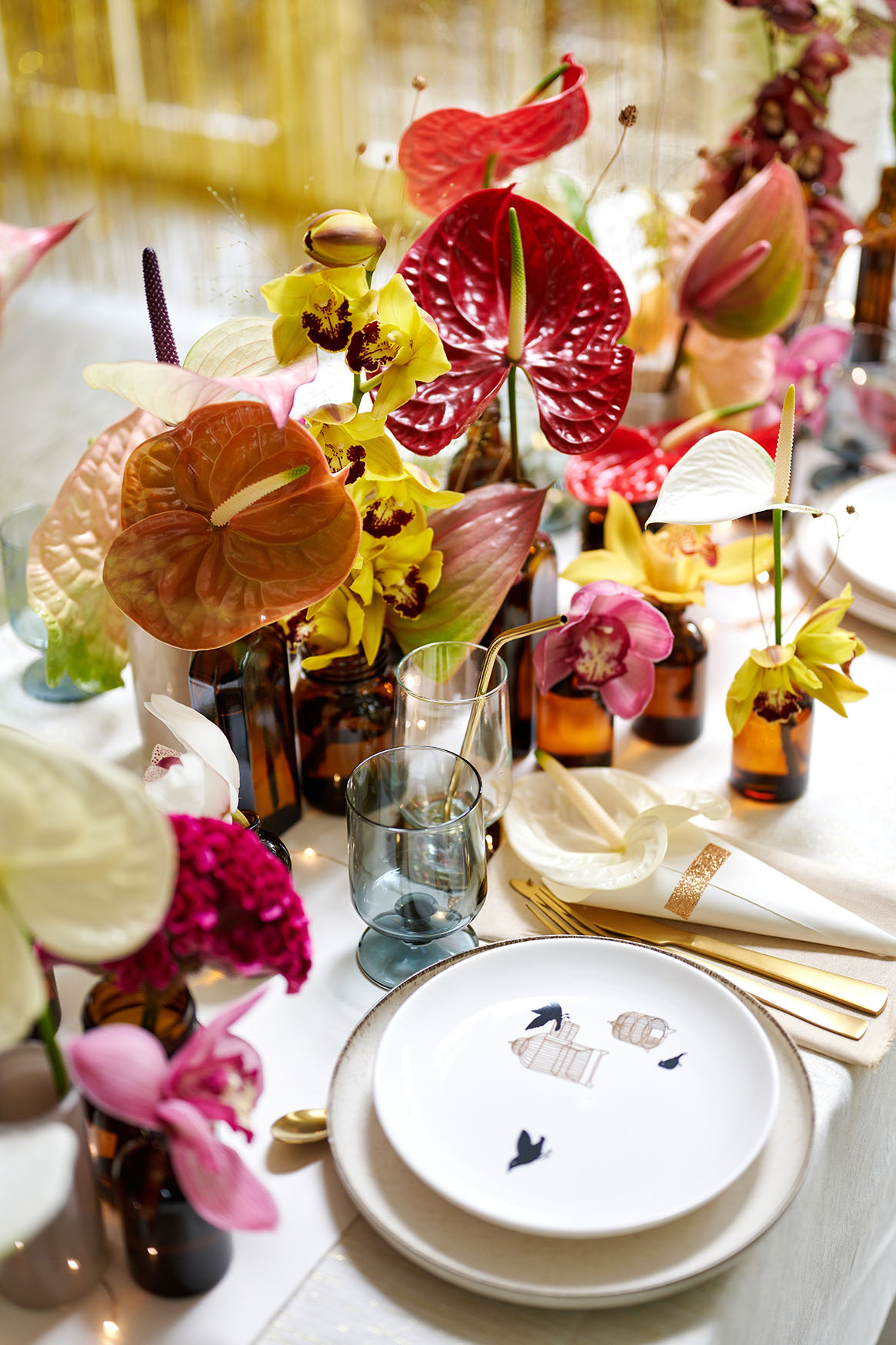 In the air
On a festively set table, you don't always have room for lots of flower decorations. Solution: make a flower cloud! This seems more complicated than it is. Use a piece of wire, make a tube out of this and stick flowers in it. Anthuriums and Cymbidiums are ideal for this as they have sturdy stems. No need to worry about watering, use the special water tubes attached to the stems. A flower chandelier above your table!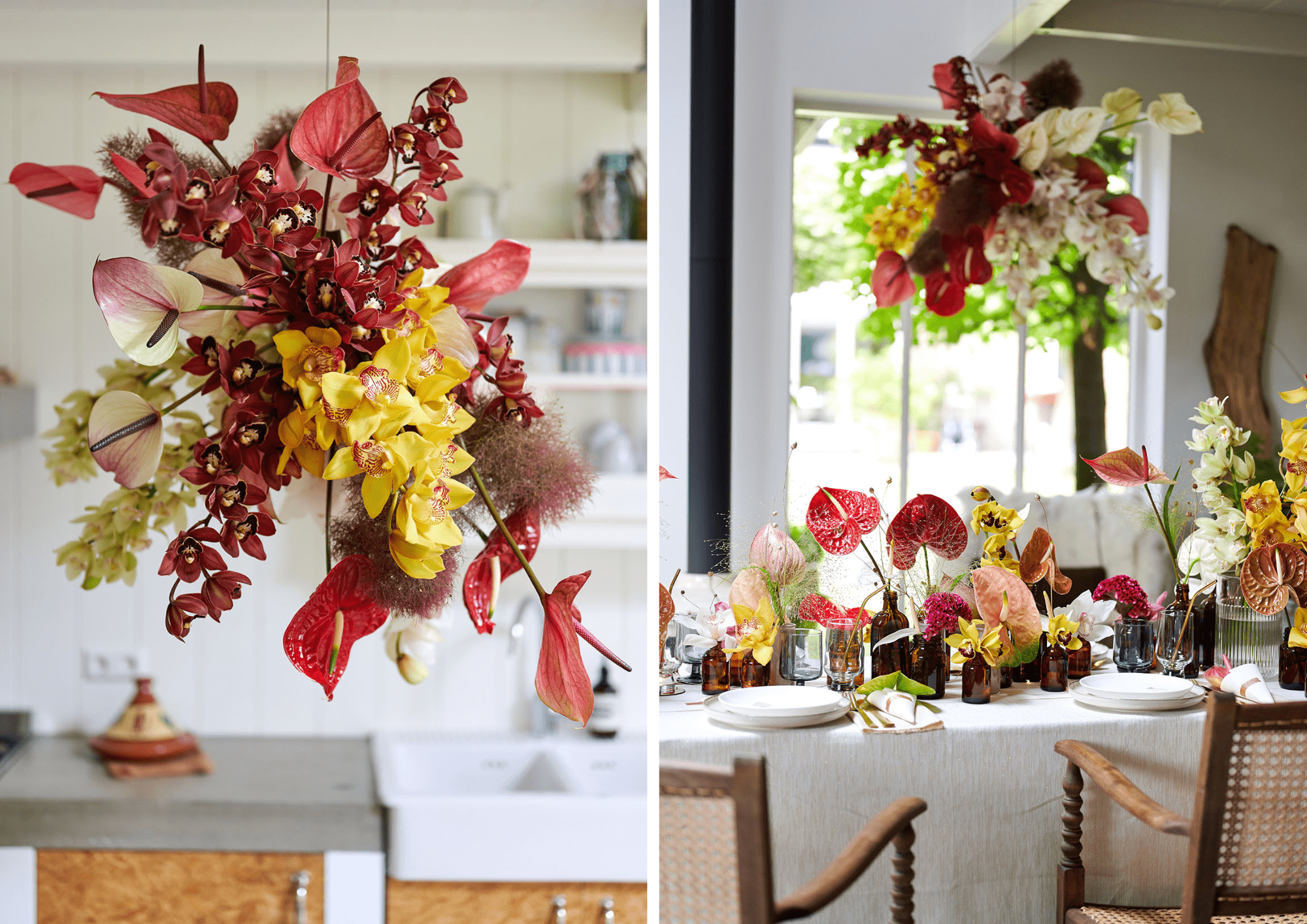 On the wall
With Anthurium and Cymbidium, you can very simply create a wall decoration. Choose a vase with ears so you can hang it up with string. Fill the vase with water, put a few flowers in it … et voilà! Make your wall decoration extra festive by adding LED lights. To make the flowers shine even more.