The interior design trends for 2023: organic, sustainable and colourful
A new year means new trends! Curious about the interior design trends for 2023? We can reveal that organic shapes, quality products, sustainability and colour will play an important role. So whether you want to give your interior a makeover or are just always looking for ways to fine-tune your interior, these interior design trends will keep you busy for a while!

The interior design trends for 2023
Organic Modern
The Organic Modern trend will continue to stay for a while. The basis of this interior style is modern furniture with straight shapes, supplemented with natural materials and organic shapes. Organic meets modern! Consider, for example, a sofa in an organic shape, combined with a wooden side table. This creates a friendly and light appearance.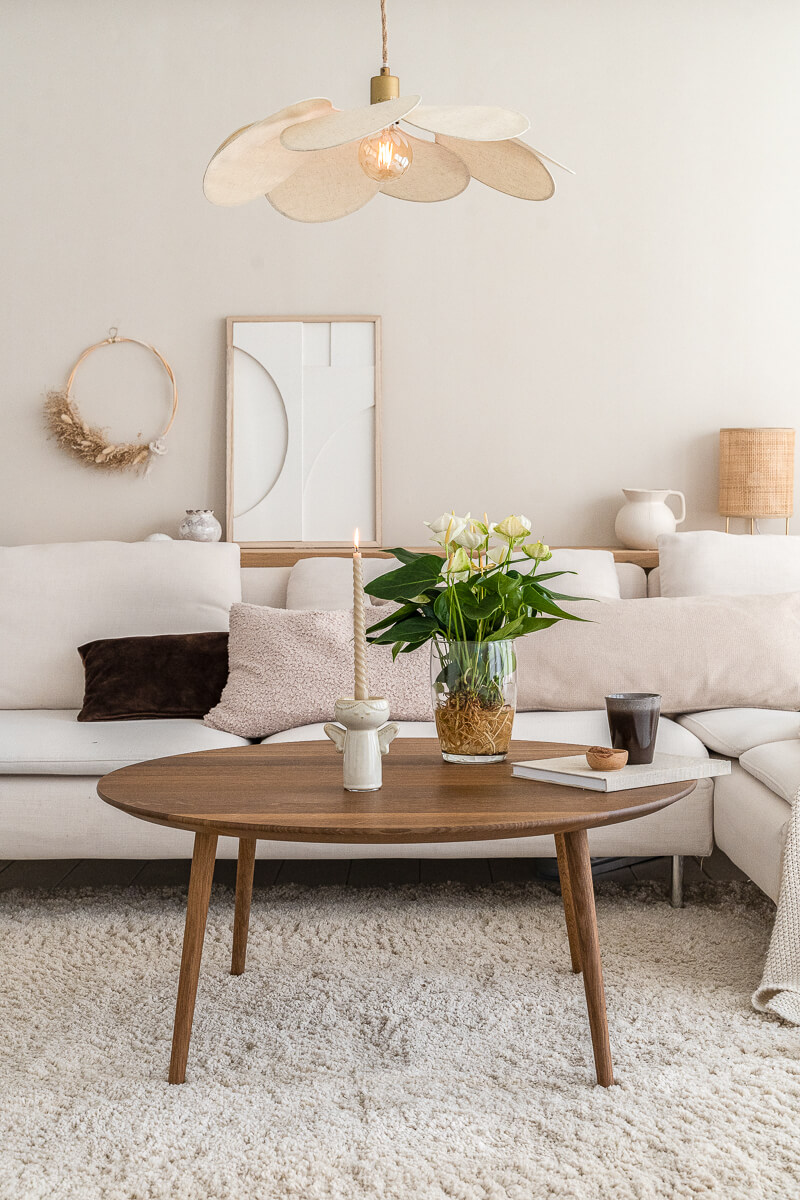 Sustainability
Sustainability will continue to grow in importance, and we will see that reflected in our homes as well. Buying second-hand furniture or upcycling something so that it looks like new again. An additional advantage is that you end up with unique pieces, which makes your interior more personal. It's important that they're quality products though. Because just as fast fashion, fast interior is a thing of the past.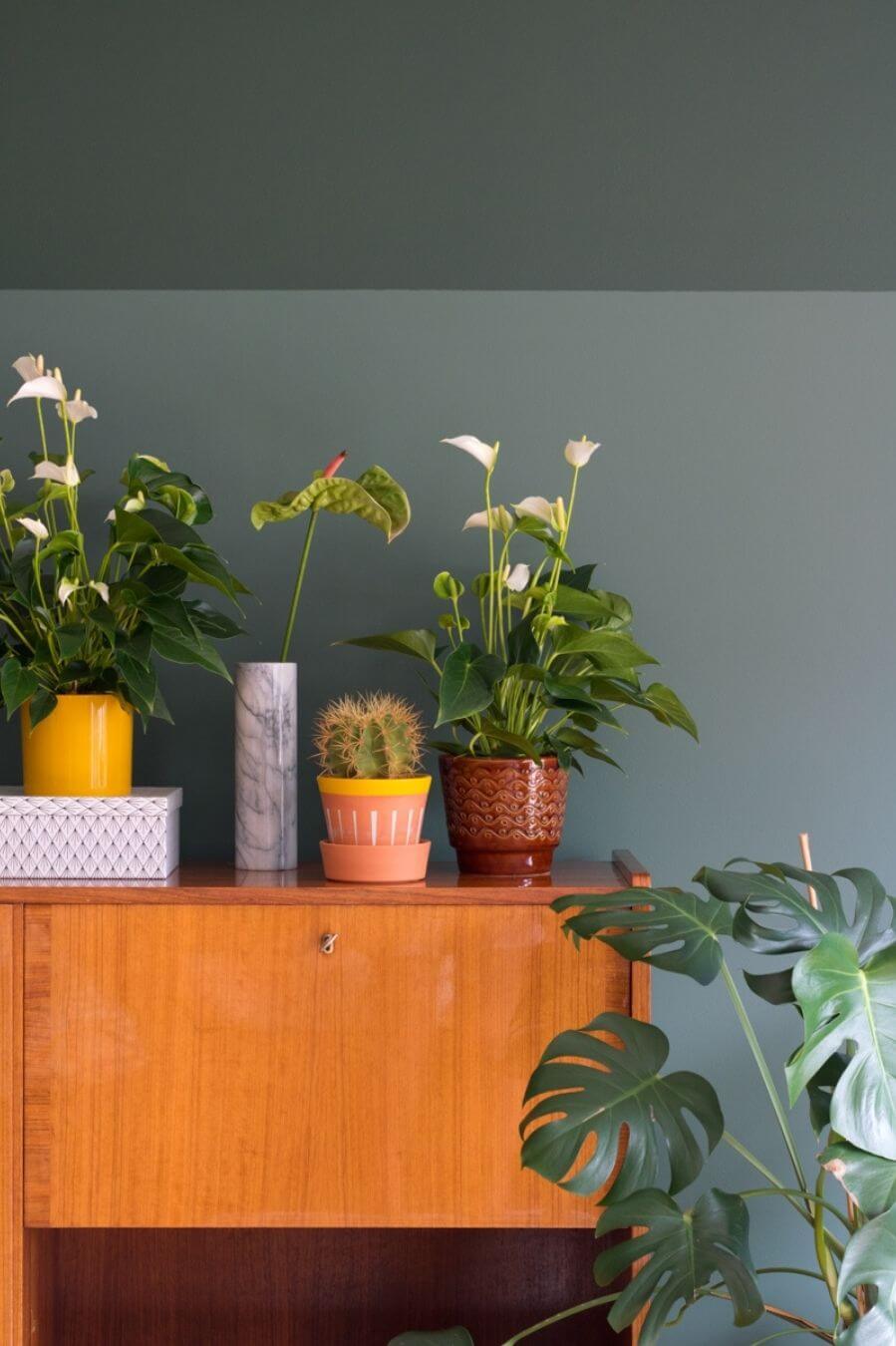 Calm nature
This housing trend actually ties in well with the previous one. Because during a period of being at home a lot due to the pandemic, we have come to appreciate nature more. And that is reflected in the interior! Think of colours inspired by nature, like brown, terracotta and green. Natural materials also help with this, such as wood, natural stone and soft fabrics. But plants too, of course. A large houseplant such as an anthurium gives an exotic effect in your home and quickly fulfills the role of a living work of art!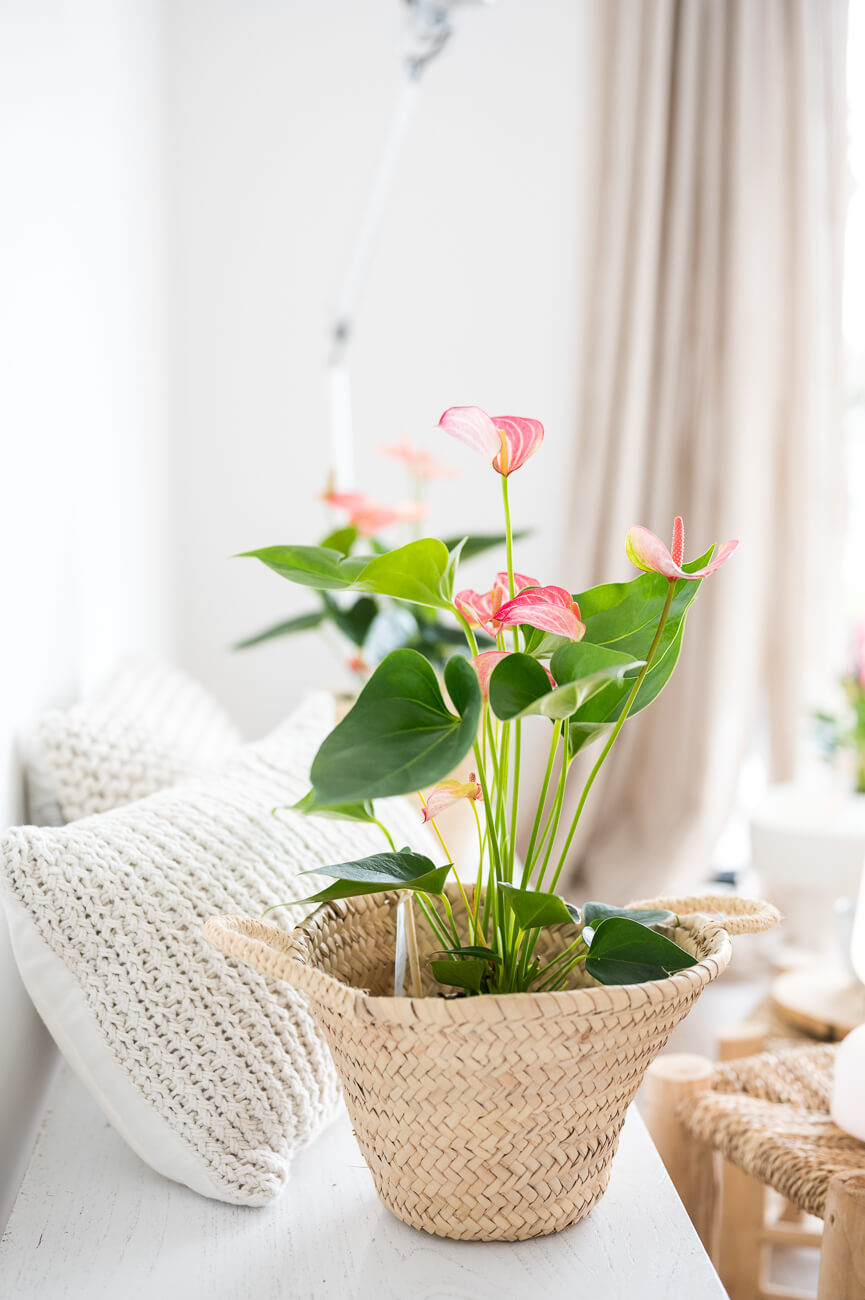 Maximalism
While the first three interior design trends for 2023 mainly revolve around organic shapes, sustainability and nature, this trend is all about colour. The more the better! People are moving away from the ultra-minimalist look and want more colour and energy. Think of accessories in bright colours, geometric patterns and eclectic prints.