Anthuriums add colour to any kitchen
Kitchens have increasingly become the heart of the home in recent decades. No longer used solely for food preparation, more and more of them have become extensions of the living room. It's now common to invite your guests into the kitchen instead of the living room: just the right place to cook together, to sit around the table for an evening of boardgames, or to simply spend some quality time together.
Anthuriums add colour to open plan kitchens
So it's no wonder that new homes have been designed with large open plan kitchens for so many years now. Some architects have even switched from traditional layouts to making the kitchen the central element in a home. Furniture for a living room and kitchen are coordinated to create a pleasing and harmonious environment.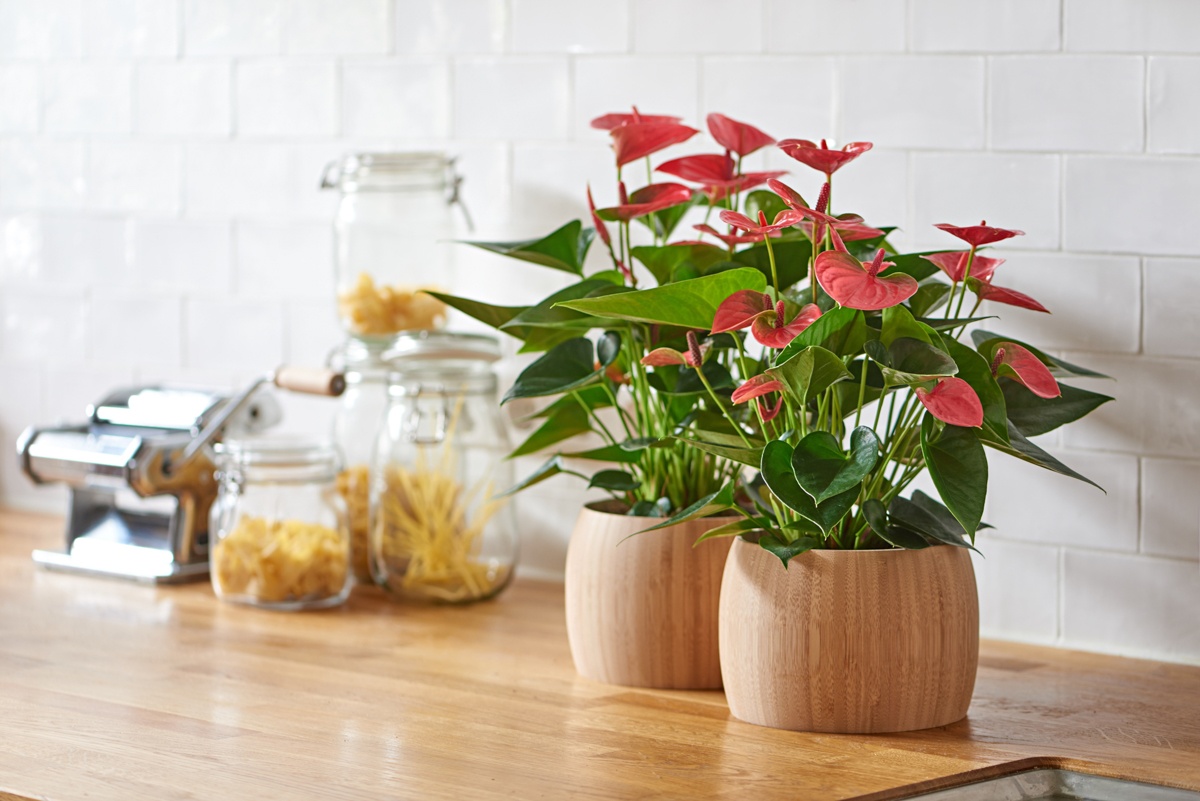 Contrasting or closely coordinated colours
Beautiful accessories and plants make a kitchen even more inviting. After all, they personalize the space and add extra colour. Anthuriums fit right into today's kitchen trends. Their glossy, dark green leaves and strikingly coloured spathes express a simple elegance. The most familiar varieties are the ones with the bright red spathes. But these beauties have also been joined by white, pink, violet, yellow-green and brown Anthuriums or ones with interesting gradations of colour. Anthuriums prefer a location providing them with light but do not need direct sunlight. This means that they don't have to be placed on a windowsill but will also be happy on the dining table, a sideboard or next to the kitchen sink.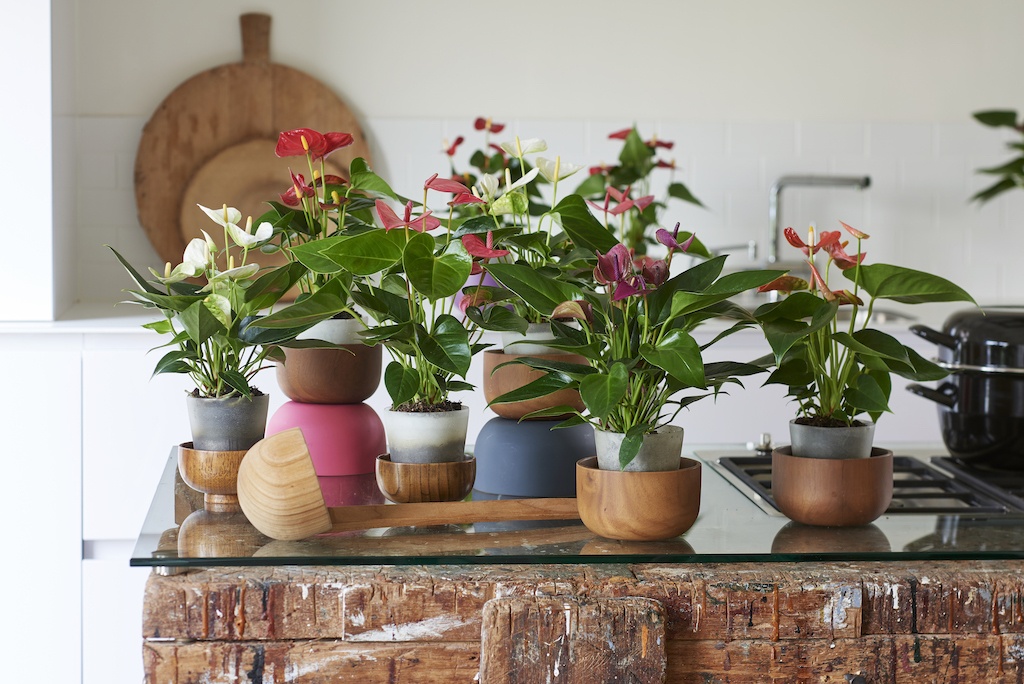 Anthuriums will be shown to perfection in a beautiful pot whether it be ceramic, glass, metal or wood. The most important factor is that its colour either clearly coordinates with the interior or that it provides a beautiful contrast. If you want the plant pots to reflect the theme of the kitchen, you could also select plates, baking tins or colourful cups in the same style. Using several plants in the same colour creates an elegant impression, but a multicoloured collection also has a special charm.
Need more inspiration? Also read: Plants in the kitchen? 5 inspiring examples