How to turn your interior into an Urban Jungle
The Urban Jungle trend is not a new one, but it remains popular! And if it's up to us, this trend is far from ending. After all, you can never have enough plants. Fortunately, you can beautifully combine this trend with all sorts of different furnishing styles. Vintage, industrial, Scandinavian: plants are a welcome addition to any interior. In this article, you can read everything about an Urban Jungle interior.
What is an Urban Jungle interior?
The Urban Jungle interior style is inspired by nature. Within this trend, 'the more the better' applies to the number of plants instead of 'less is more'. In addition, many natural and sustainable materials are used, such as bamboo, wood and rattan. An Urban Jungle interior is not only pretty, it's healthy too. Plants like the Anthurium purify the air and reduce the concentration of CO2 and volatile organic compounds.
Furthermore, an Urban Jungle interior is ideal for homes with little or no outdoor space. This way you simply bring nature inside!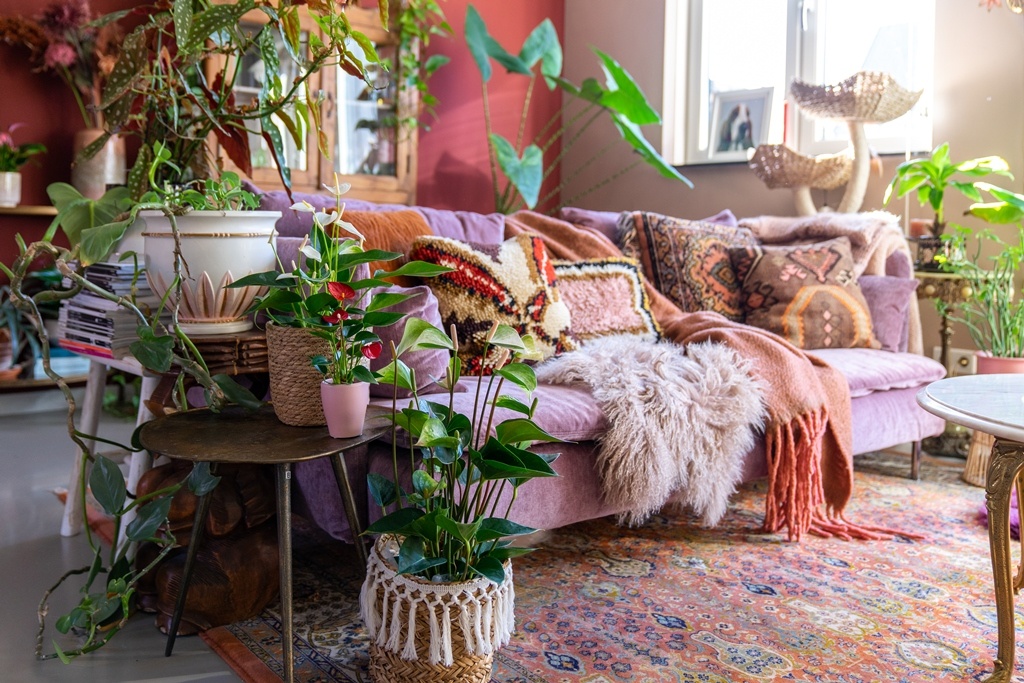 How do you make an Urban Jungle?
The easiest way to transform your space into an Urban Jungle is to fill it with lots of houseplants. Buy a number of different types of plants in different sizes to create a playful effect. In addition, ensure a difference in height by not only placing the plants on the ground but for example on a wooden stool, the windowsill, the bookcase and in a macramé plant hanger too. By using these natural materials, it won't become too busy and it radiates tranquillity.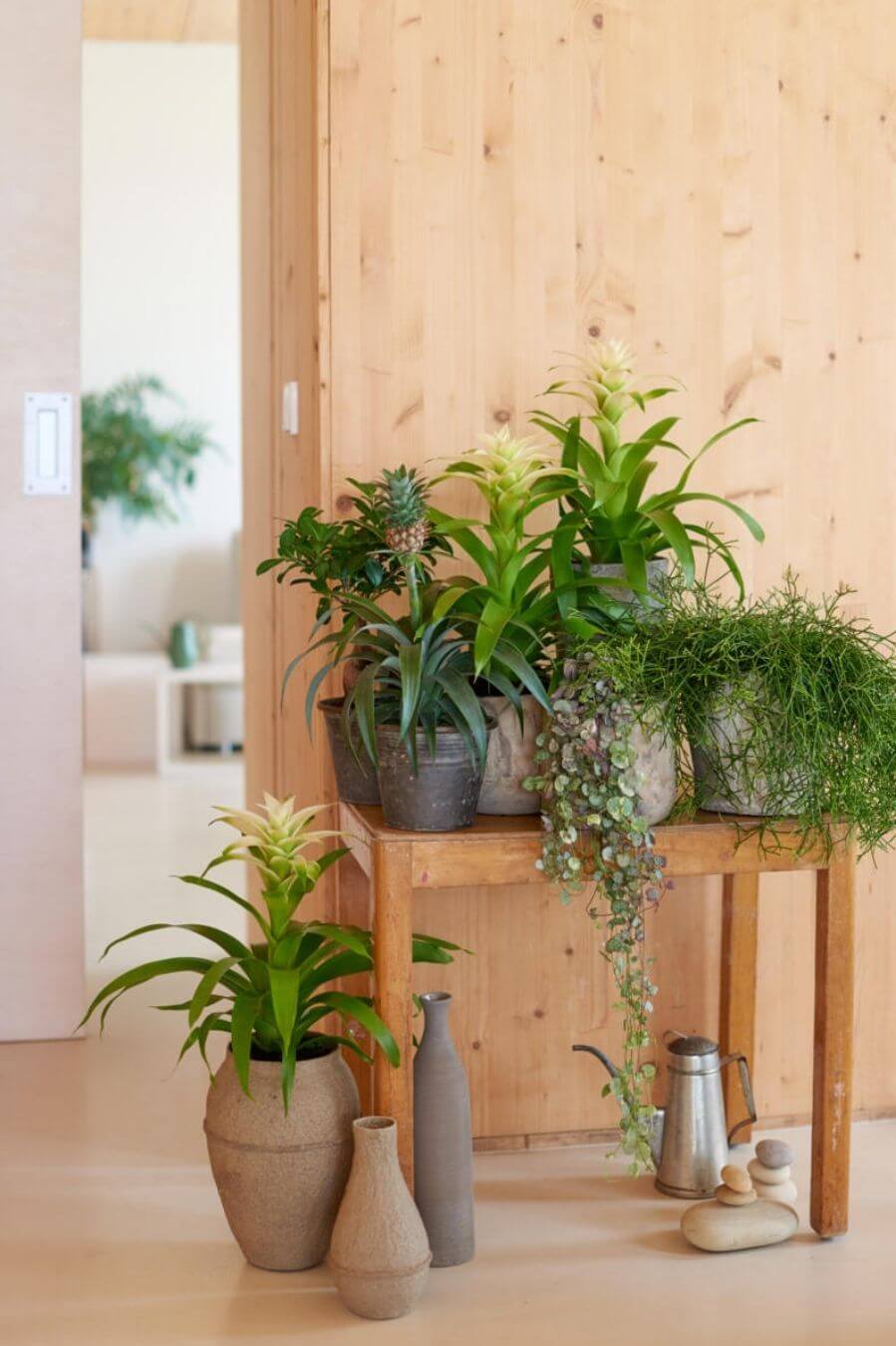 More Urban Jungle inspiration: