7 beautiful ways to display your plants
How to arrange plants inside the house? Nowadays, there are so many ways to display your plants and to style them in your interior, that an 'ordinary' plant pot almost seems boring.
In addition, it's also fun to display them in various ways and places around your home. Need a little inspiration? Here are 7 beautiful ways to display your plants.
Also read: Home decorating tips: how to use anthurium plants
7 ways to display your plants
Plant in a basket
Here's an up-and-coming idea: using a basket instead of a planter. It's just the thing for the urban jungle trend. With this in mind, choose a basket made of wicker to create a natural look.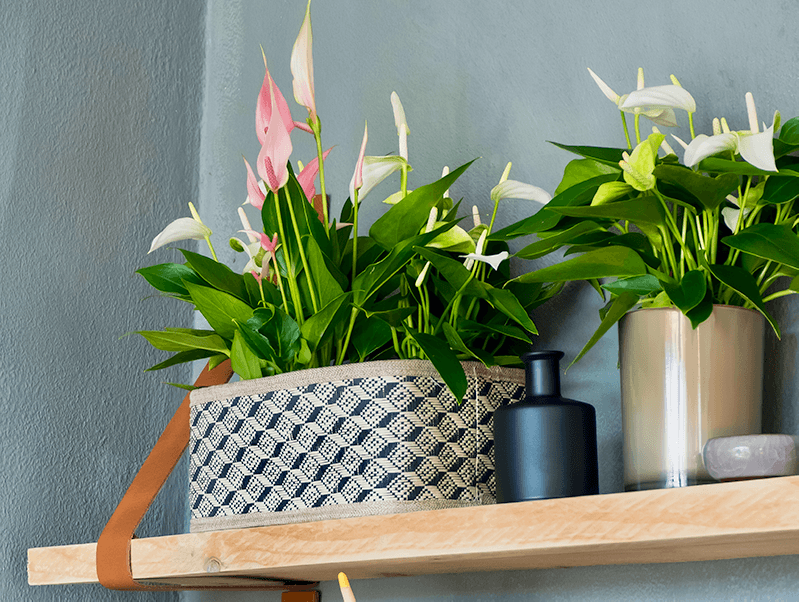 In a planting container
Who says that planting containers are just for outdoors? These days, you can also find ones that are fabulous for indoor use. It's a nice way to place a number of plants together.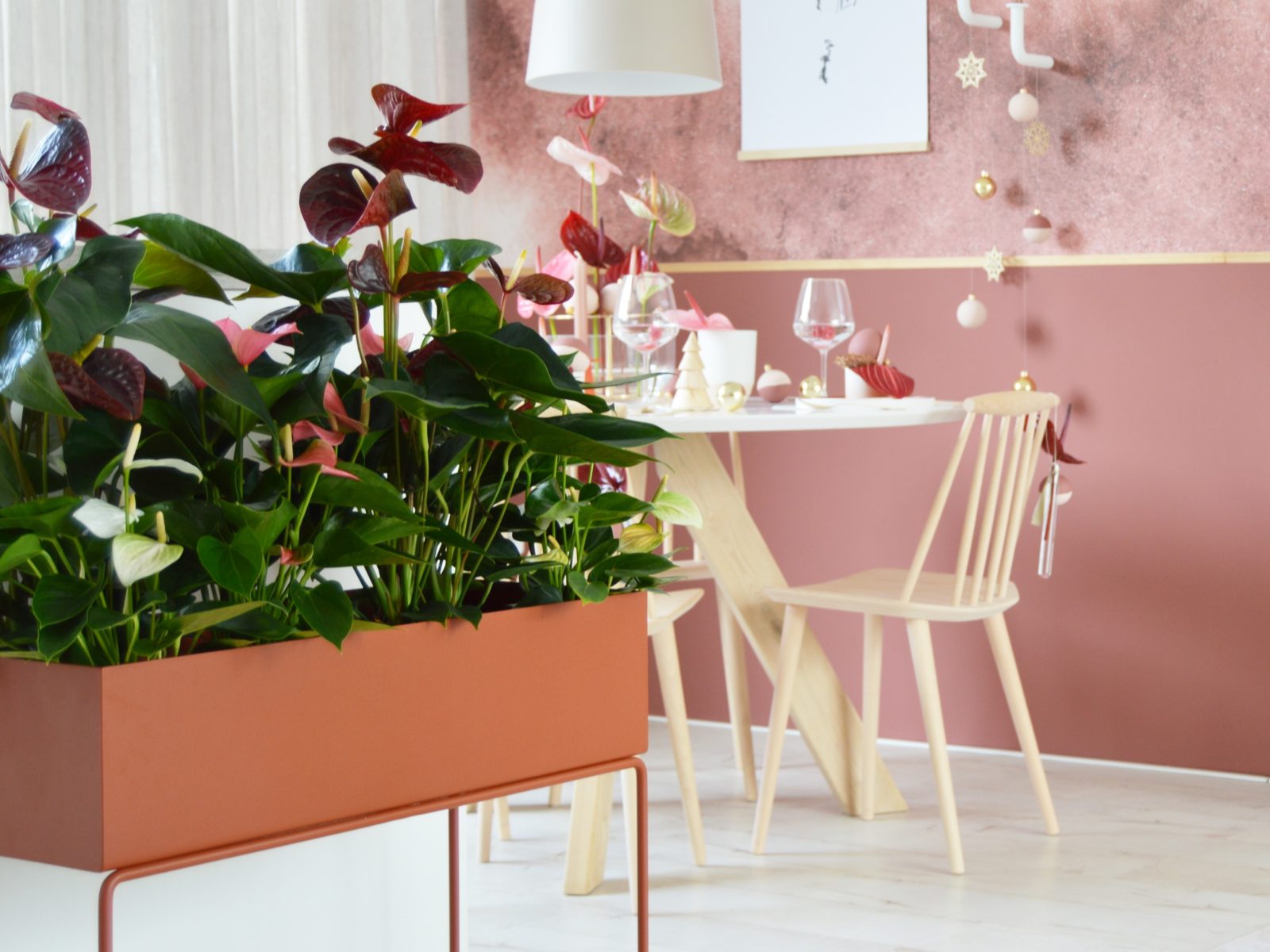 In a terrarium
Instead of the usual pot, show off a plant in a terrarium for a change. The transparency of a terrarium means that the roots of the plant can also be seen, so this makes your plant a real eye-catcher!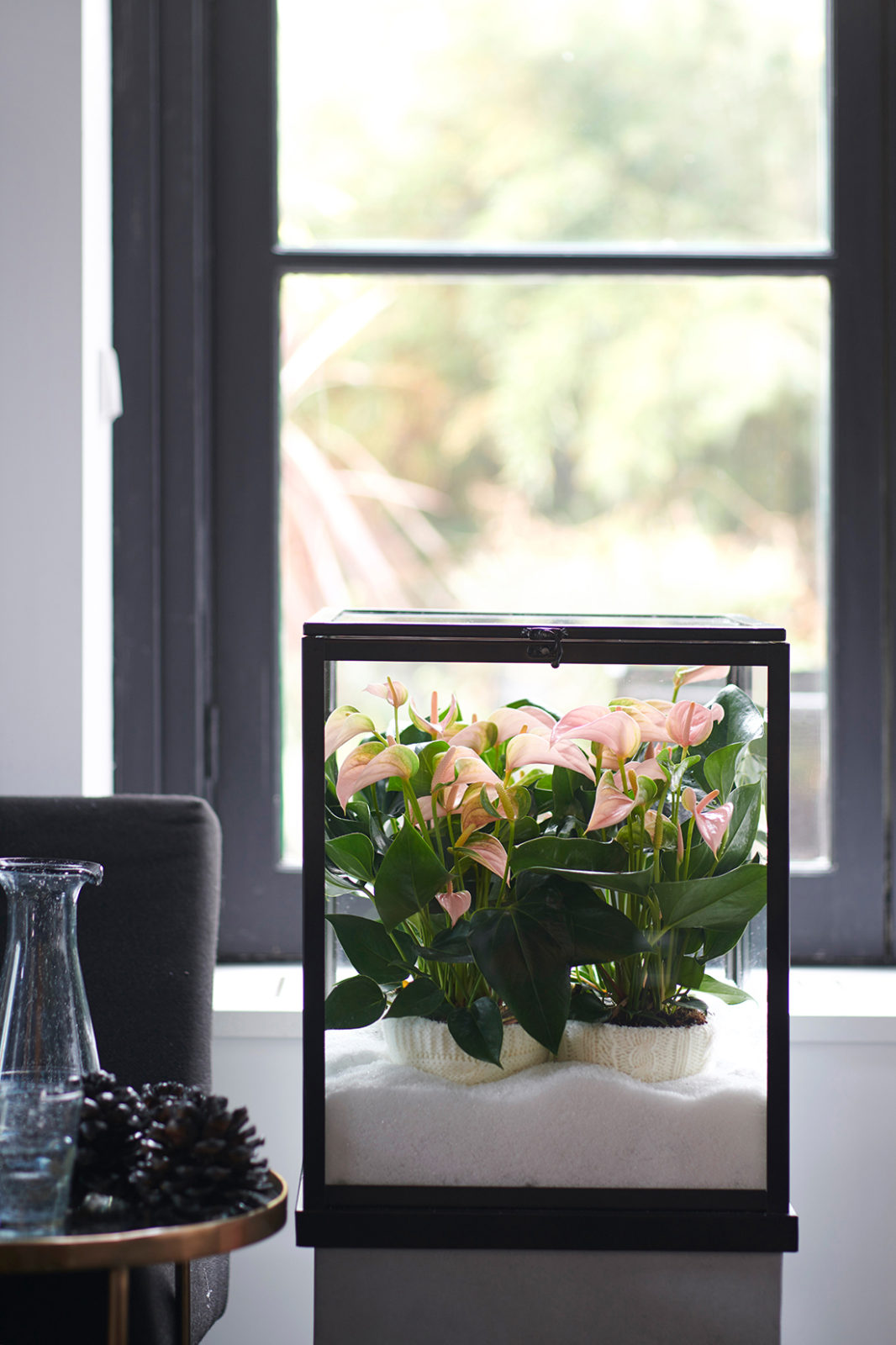 On a plant stand
Nowadays, you can find them in a wide range of colors, sizes and shapes, so there's bound to be the right one to add that nice little something to a room. This is ideal if you don't want to place your plants directly on the ground.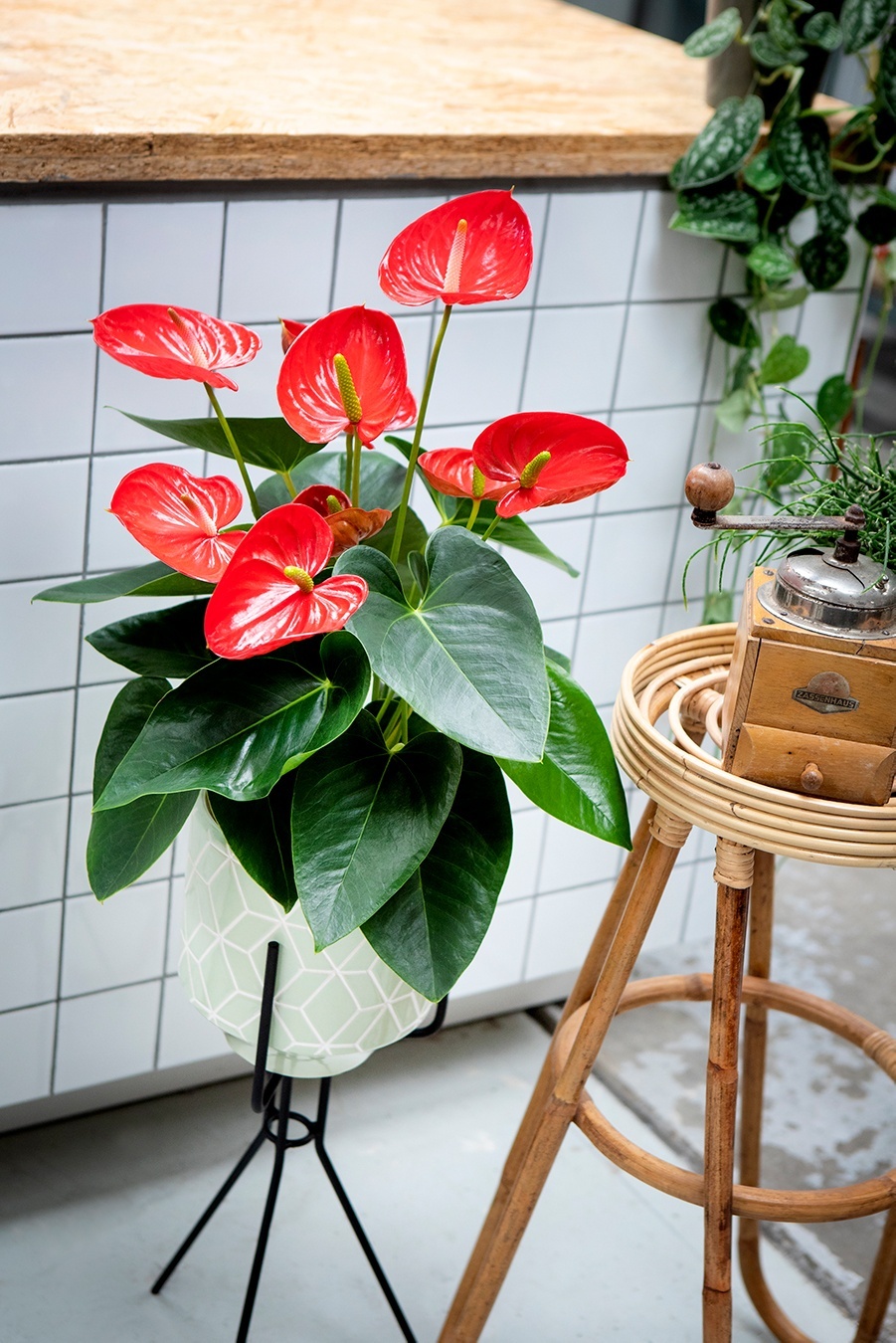 Also read: 5 nifty plant stands for under €30
On a stool
Do you have a little stool or step stool somewhere? If you do, it can also make a nice plant stand! Just put your plant on a little stool along with a stack of books and other items as pictured here. If you have a step stool, it's nice to arrange several plants on its different levels.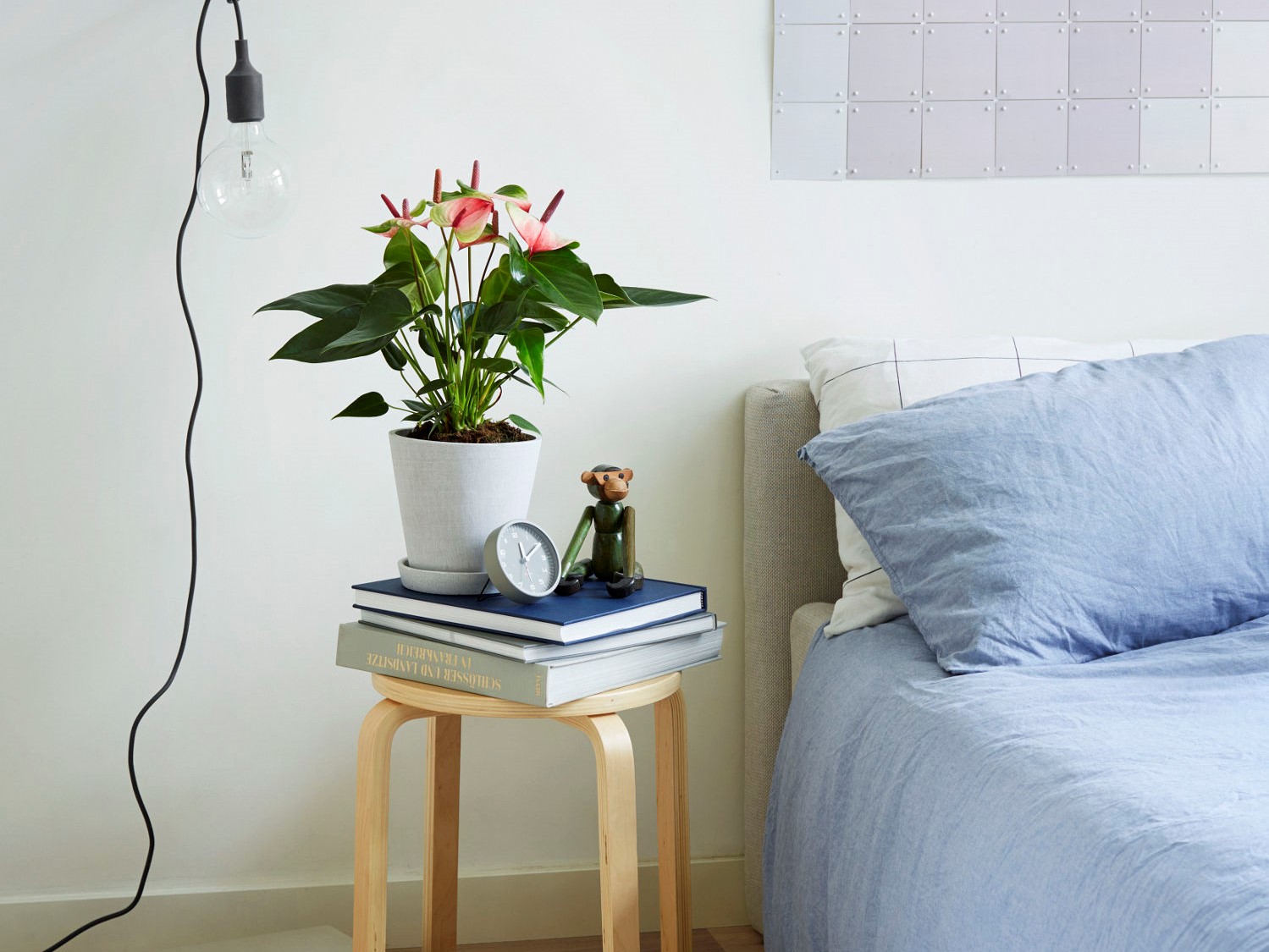 In a macramé plant hanger
Instead of setting a plant down, why not hang it up? It's just as effective – and maybe more so! Not only does it look terrific but it saves space, too. After all, it keeps the floor uncluttered. Hang them in the right place, so that they get enough light, but no direct sunlight. And make sure that you can easily reach them to water them.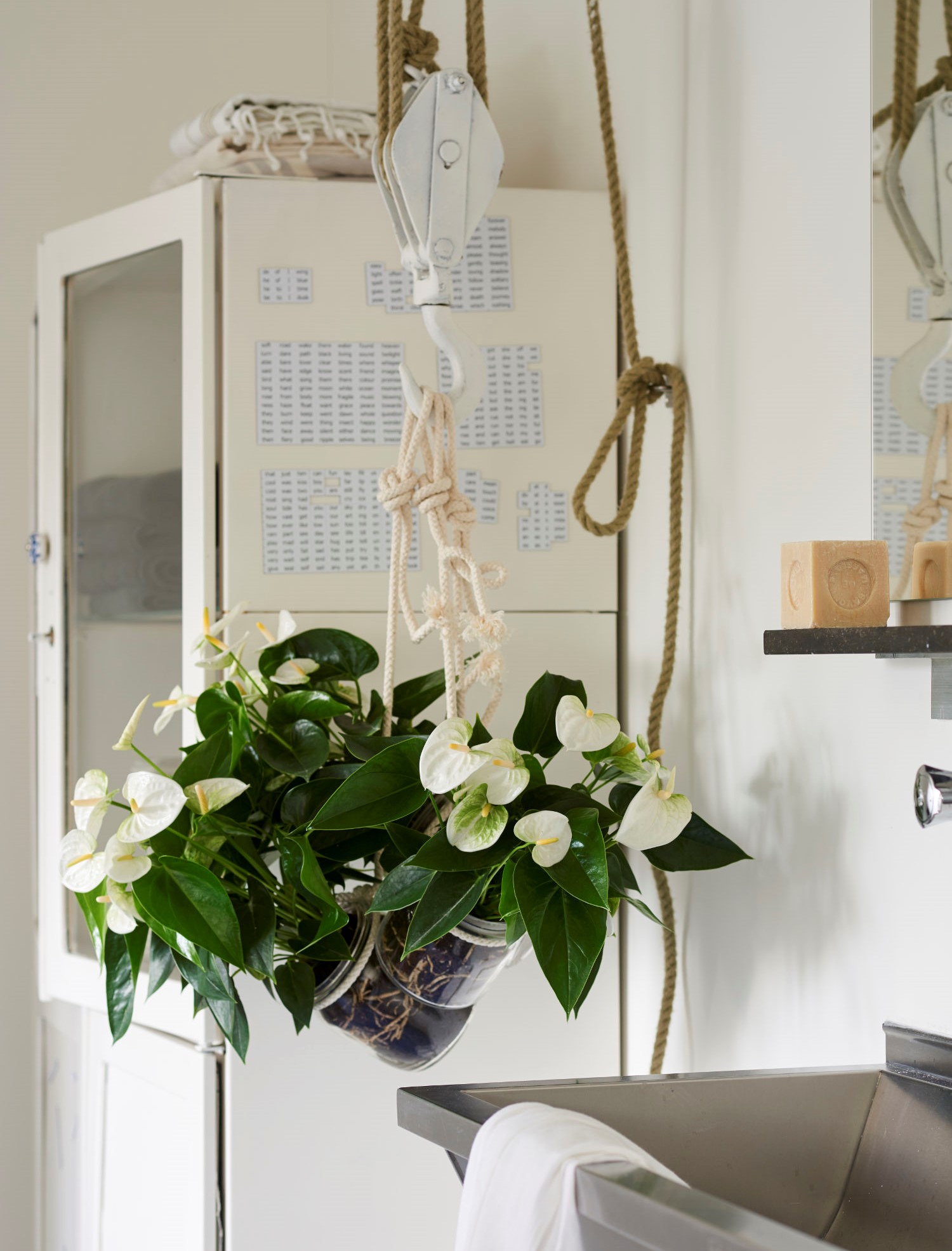 Houseplant in water
Did you know you can place a plant in water?
This not only looks beautiful but has other advantages as well, especially for those of us who often forget to water our plants. In this article you can read how to place an Anthurium houseplant in water.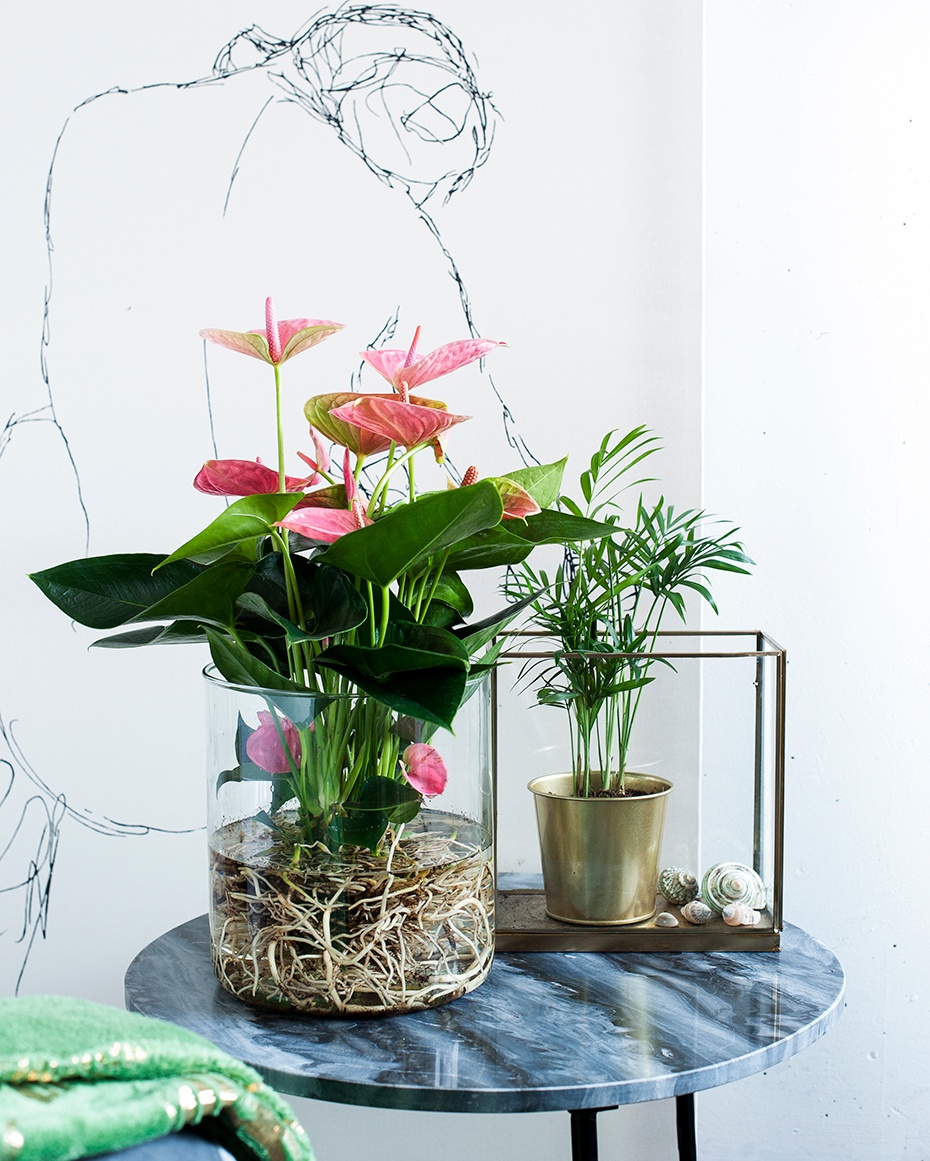 How do you display your plants to perfection? Show us on Instagram!