Home decorating tips: how to use anthurium plants
Who could imagine a home without plants? They make any room more inviting, and they're also good for your health. Plenty of reasons, therefore, to have plants in your home. But what are some nice ways to use flowering plants – like the anthurium – in your home? Here are some good examples.
One big statement
If you have space to spare, make an impressive display in your living room with a great big eye-catcher. Place the plant where it will receive light but not full sun. This will show it off to perfection and still allow it to continue growing.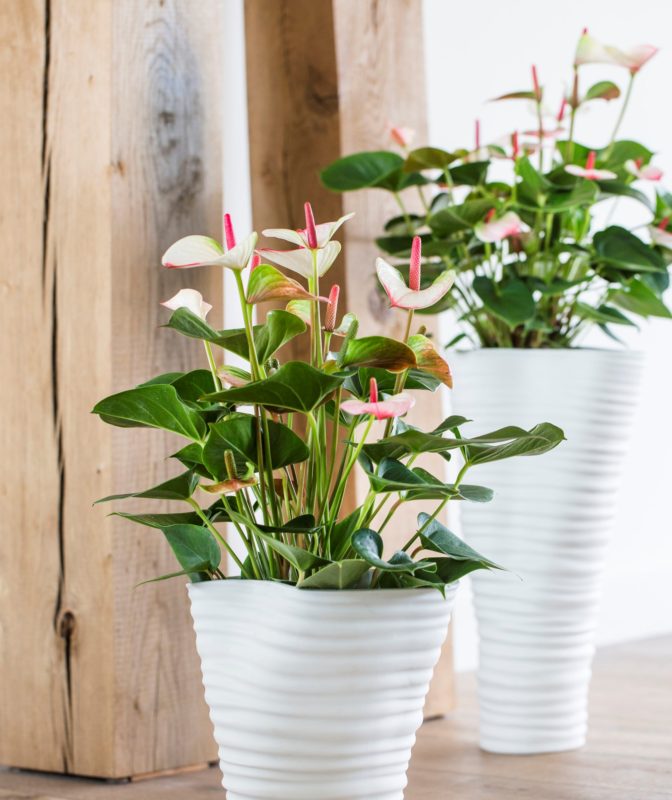 Framed
Do you have lots of picture frames and not enough photographs? Or maybe you'd like to see something else on the wall. If so, why not empty your frames and fill them with small plants? Did you know that anthuriums are also available in mini sizes? These would be perfect on the wall!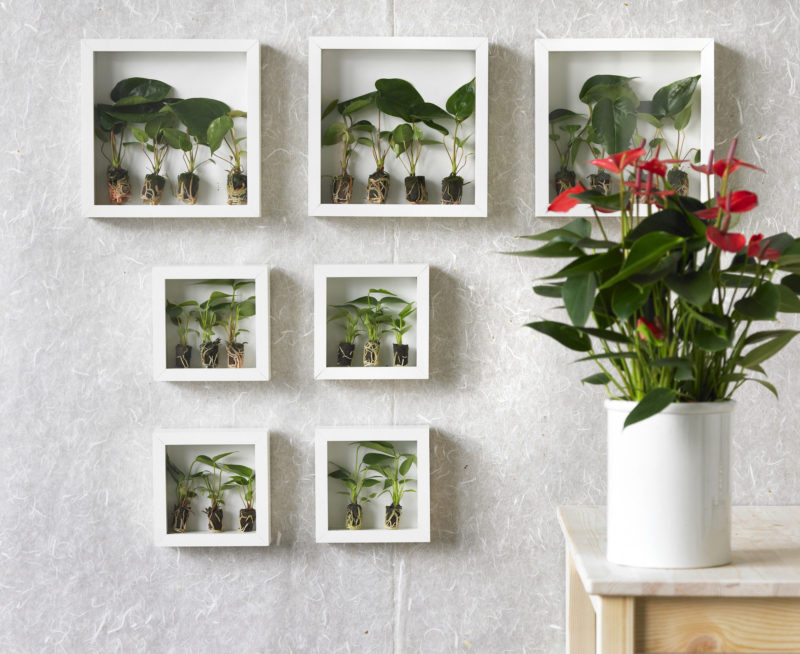 One plant or a single leaf in a vase
Sometimes, plants have a mind of their own and grow a bit wild that makes pruning necessary. Do you think it's a shame to throw such pretty leaves away? Give them a second life by putting them in a little vase. By refreshing the water now and then, these leaves can easily remain attractive for a number of weeks.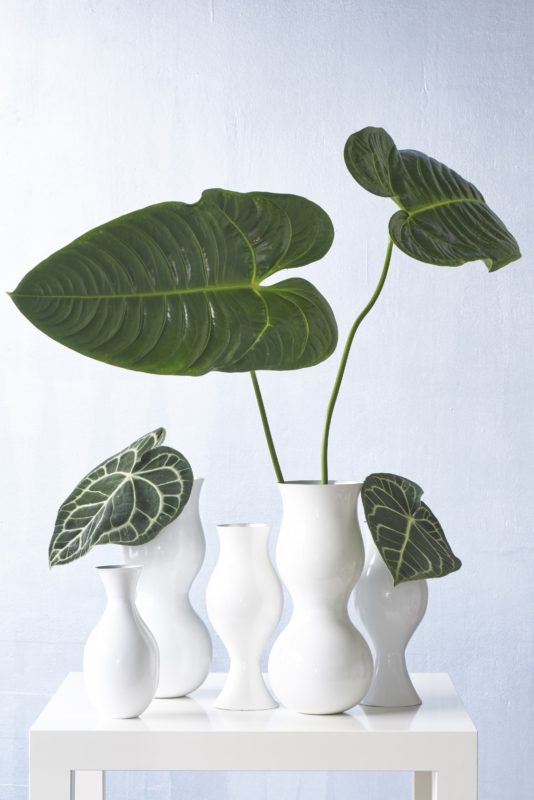 In a nice little group
Another idea is to create your own indoor garden by clustering a number of plants together. You might want to use various kinds of pots for this. But it's also nice to put plants in many different colours into pots that are all the same.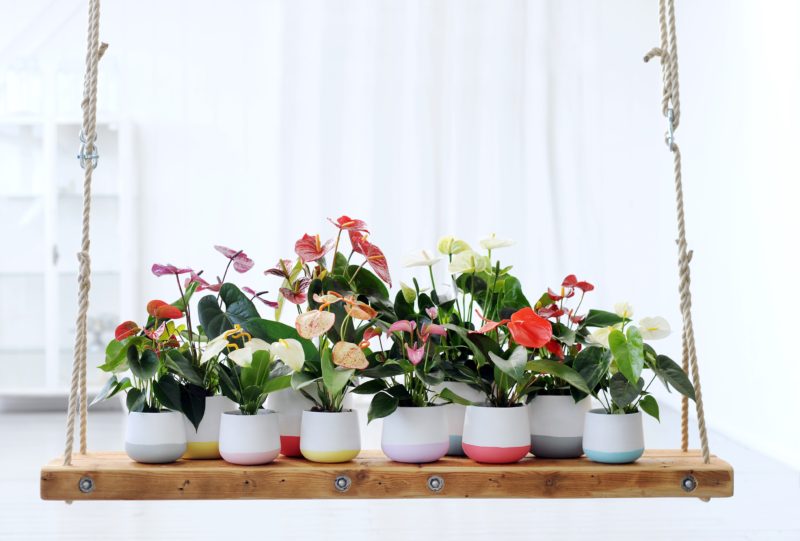 A brand-new look
Do you have a bunch of pots that don't necessarily look that great together? If so, it's easy to decorate these pots that you already have. All it takes is some gift-wrapping paper and string to give your planters a brand-new look.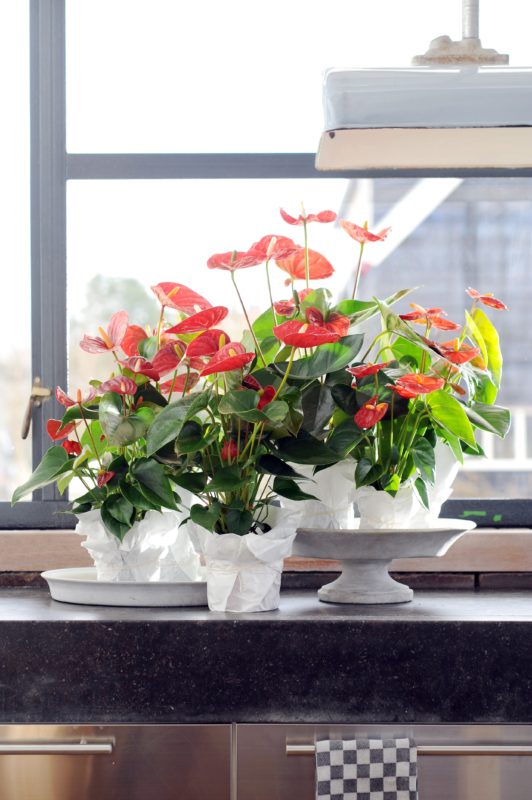 Would you like to have even more home decorating tips using anthuriums? If so, take a look here.