3x clever flower vase hacks to make flowers stand up straight
Do you have a small bunch of flowers that are just impossible to arrange? Then we have three flower vase hacks for you! Handy tips that you just need to know when arranging flowers. Read on for our tips and tricks!

3x Flower vase hacks
Flower Constellation
How do you make flowers stand up in a vase? With a Flower Constellation! This is a durable brass tool that helps you create gorgeous arrangements ​and make the most of your flowers every time.
Find a fitting vase and fill it with fresh water. Lay the Flower Constellation on top of the vase and push the inner circle downwards to fixate. Use the perforated pattern to easily place your flowers, playfully distributing them over the full diameter of the vase. Use the different sized holes for flowers with different sized stems. Larger holes might even fit more than one flower. Have fun with your flowers, move them around and explore different options!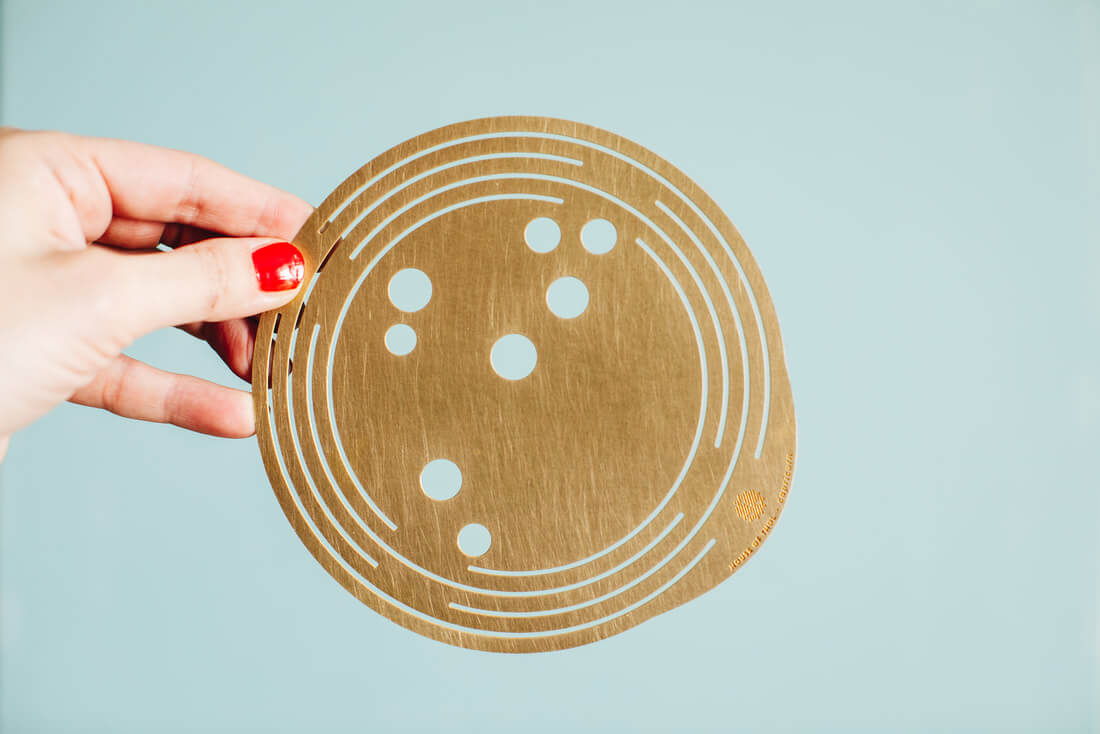 Arrange flowers using a grid
Do you like the idea of the Flower Constellation, but prefer to use something that isn't visible? Then adhesive tape is the solution! Place pieces of tape crosswise over the opening of the vase, creating a grid. When this is finished, you can insert flowers one by one, which will stand up straight!
Also watch this video to see how to easily arrange flowers using a grid:
Vase in vase
How do you fill a wide vase? Place a smaller vase, carafe or measuring cup in it! Find one that fits into the wide vase, fill it with water, place it in the large vase and add the flowers. This way you will see that the flowers will stand up straight, even if the vase is not completely filled.