How to give your home a cozy fall makeover
In general, we spend a lot of time outside during the summer and are more at home during the fall. It's raining outside, but inside it's warm and cozy! A big reason why you should get your interior ready for autumn. Need some inspiration on how to create a warm and cozy atmosphere in your home? In this article we'll give you some tips for a fall makeover.
How to give your home a cozy fall makeover
Change your home accessories
During the summer you probably opt for light and fresh colors and materials, but during the fall you want to create a warm atmosphere. And that includes soft pillows, warm blankets and candles. By simply adding a few items in autumn shades, the mood of the entire interior can change. You don't have to buy everything new, you can change a few small things, for example by changing the covers of the cushions on the sofa. Choose fabrics that feel nice and soft, such as velvet or knitted fabrics. Combine that with a chunky knitted plaid or imitation sheepskin and the sofa is ready for evenings on the couch! In addition, candles are real mood makers. Put a few together or buy a nice candle holder.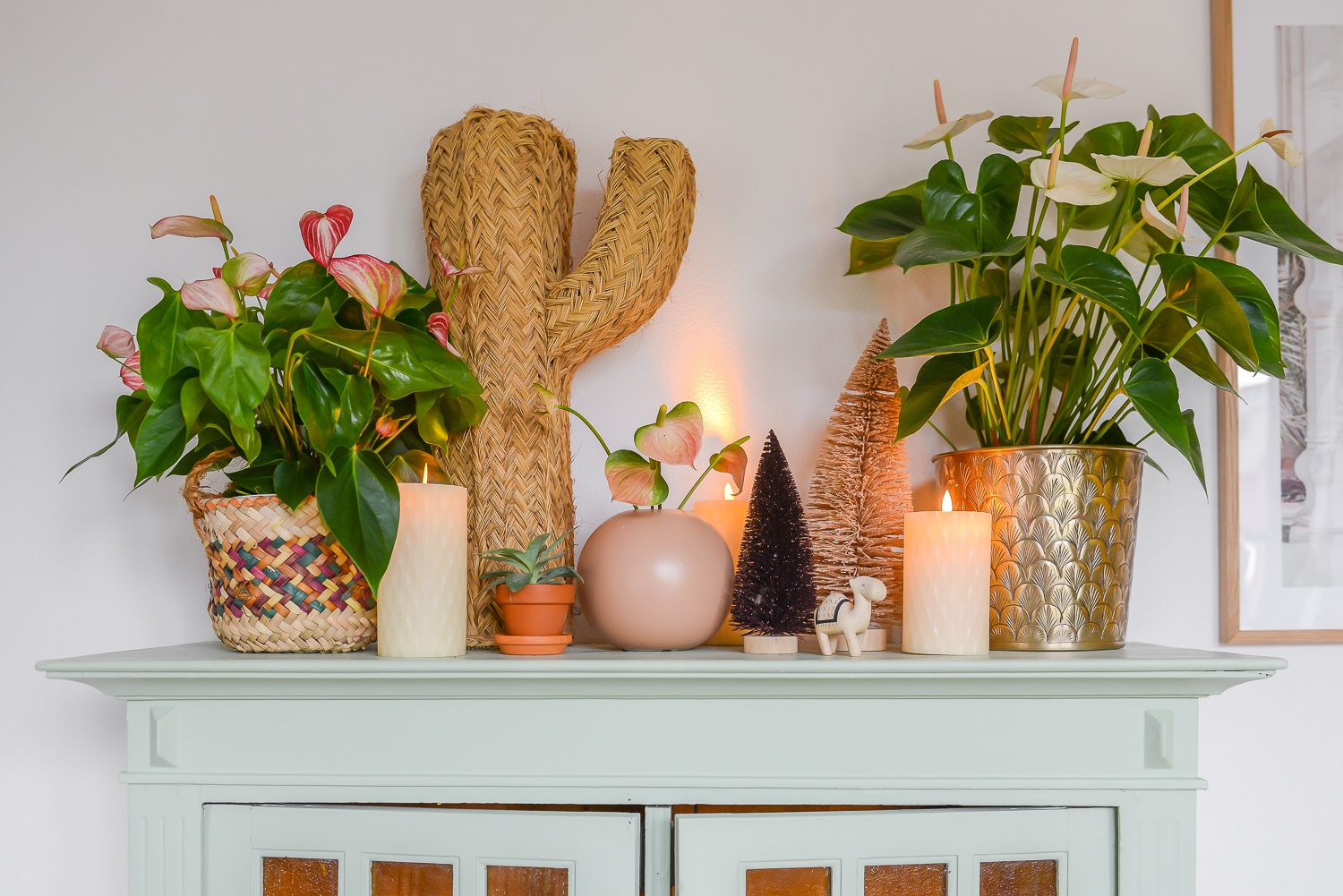 Anthuriums in autumn shades for a fall makeover
One of the advantages of Anthuriums is that they are available in various autumn shades. How about burgundy red, ocher yellow or brown? In an autumn bouquet you can bring back all your favorite colors and flowers. Make sure you have a mix of flowers in different shapes, sizes and heights for a nice effect.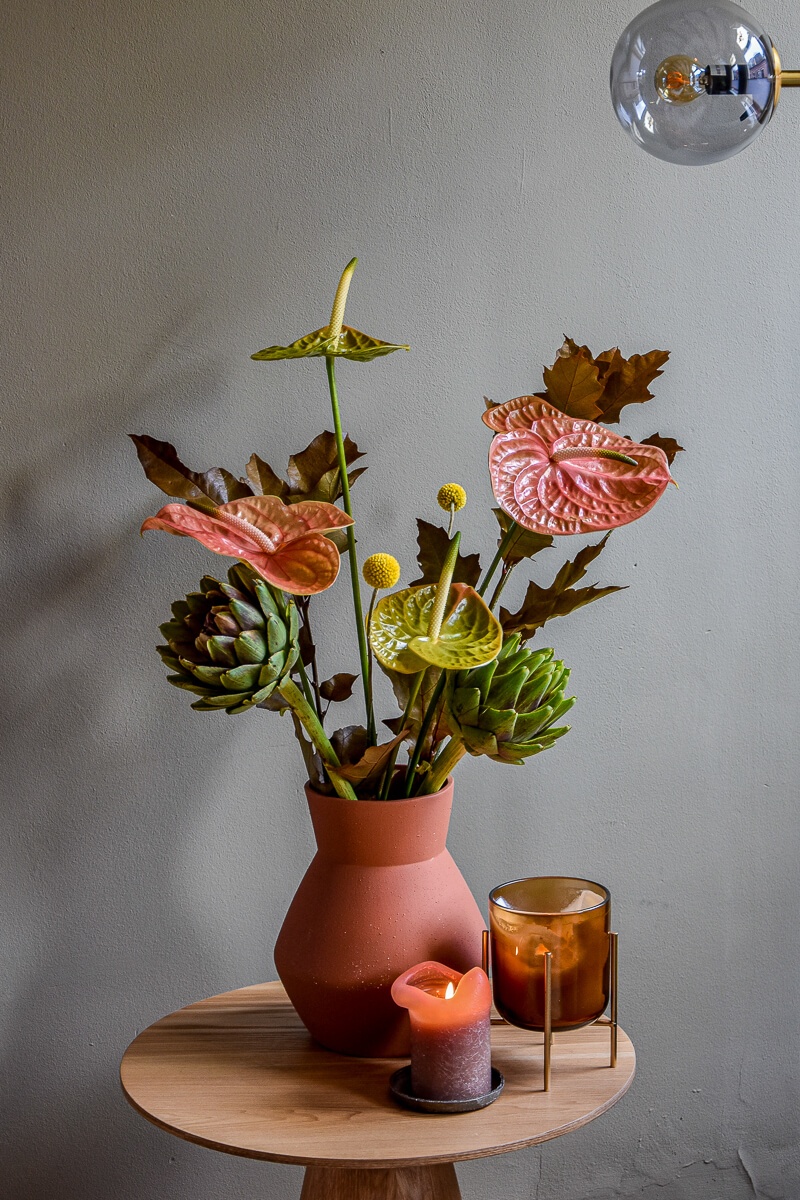 Make an autumn creation
Another advantage of Anthuriums is that you only need a few to make a big impact. One example is a creation that uses a giant, dried allium as the basis. Add a few colourful Anthuriums: the heart-shaped flowers will provide a breathtakingly beautiful fireworks display. Make sure to match the colours: use natural tones for a soothing feeling. Displayed on a pedestal, the Anthuriums get the attention they deserve and really become a sight to behold.
Have a look at this video for more fall makeover inspiration: