Floral wedding trends for 2019
It's the flowers that really complete a wedding. Many brides carry a bridal bouquet, but this is only the beginning. After all, flowers create a beautiful background that's perfect for capturing those special moments in pictures. And the trend this year? The more flowers the better! This article provides this year's most popular floral decoration trends for your wedding.
A focus on flowers
In recent years, flower arrangements have included lots of foliage material; this year, the focus is fully on the flowers themselves. Not that cut foliage is being eliminated completely; instead, it will be used more to supplement the flowers.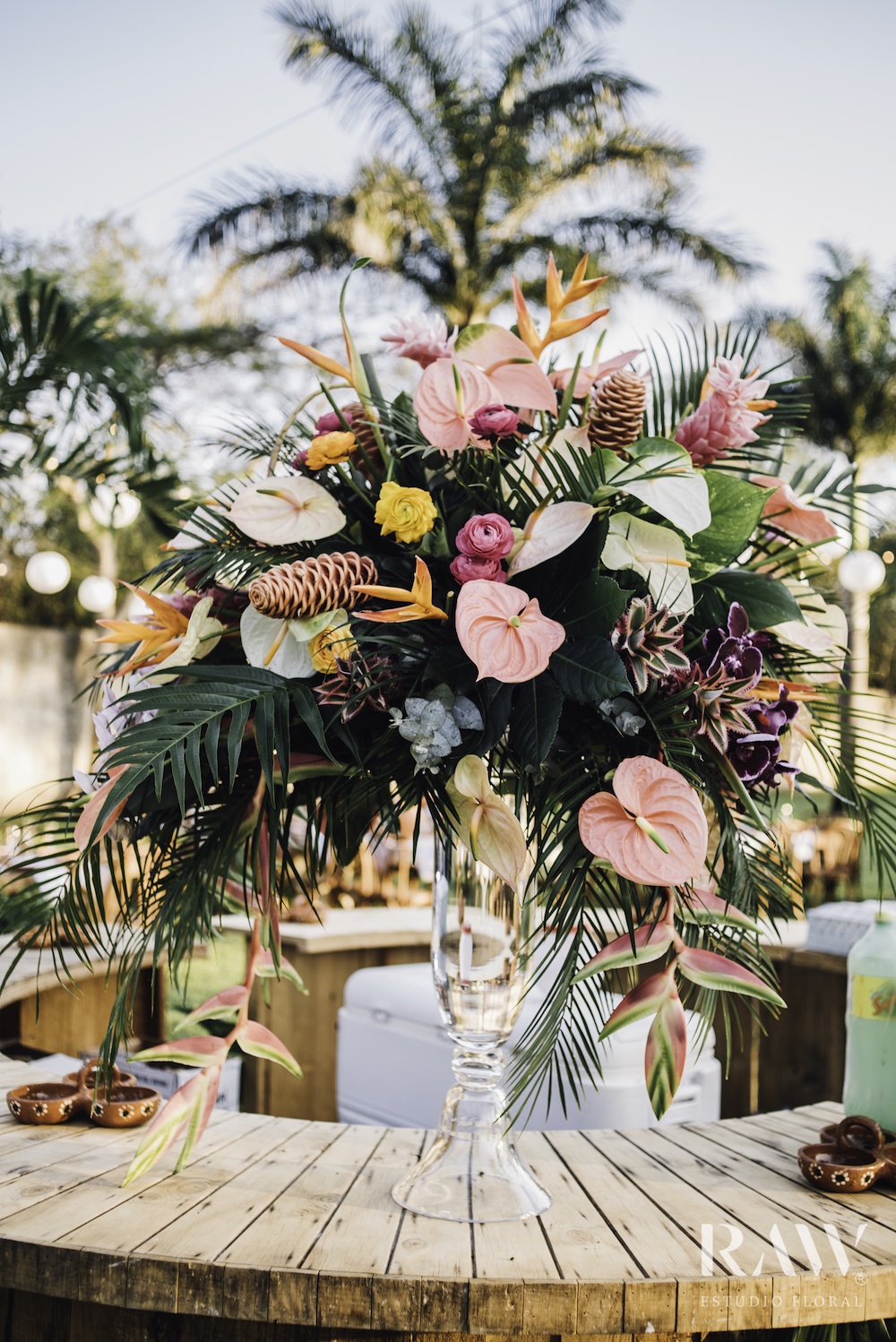 Living Coral
Living Coral – a lively shade of coral with a golden undertone – is Pantone's colour of the year for 2019. Despite the fact that a limited colour palette is less trendy in 2019, Living Coral is showing up again and again at weddings! Sometimes as an accent colour in a bridal bouquet, for example, and other times as a wedding theme colour. It's all up to you!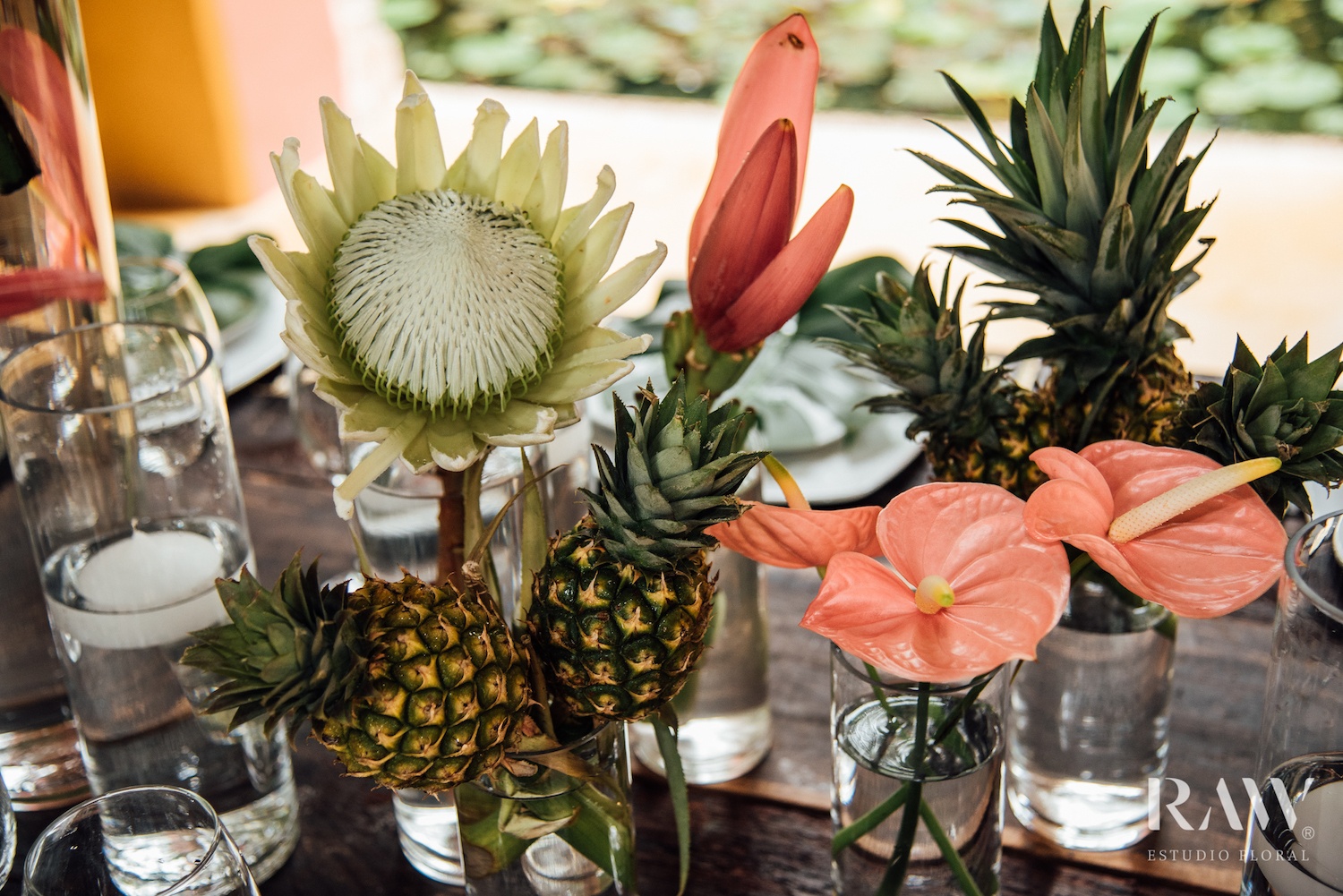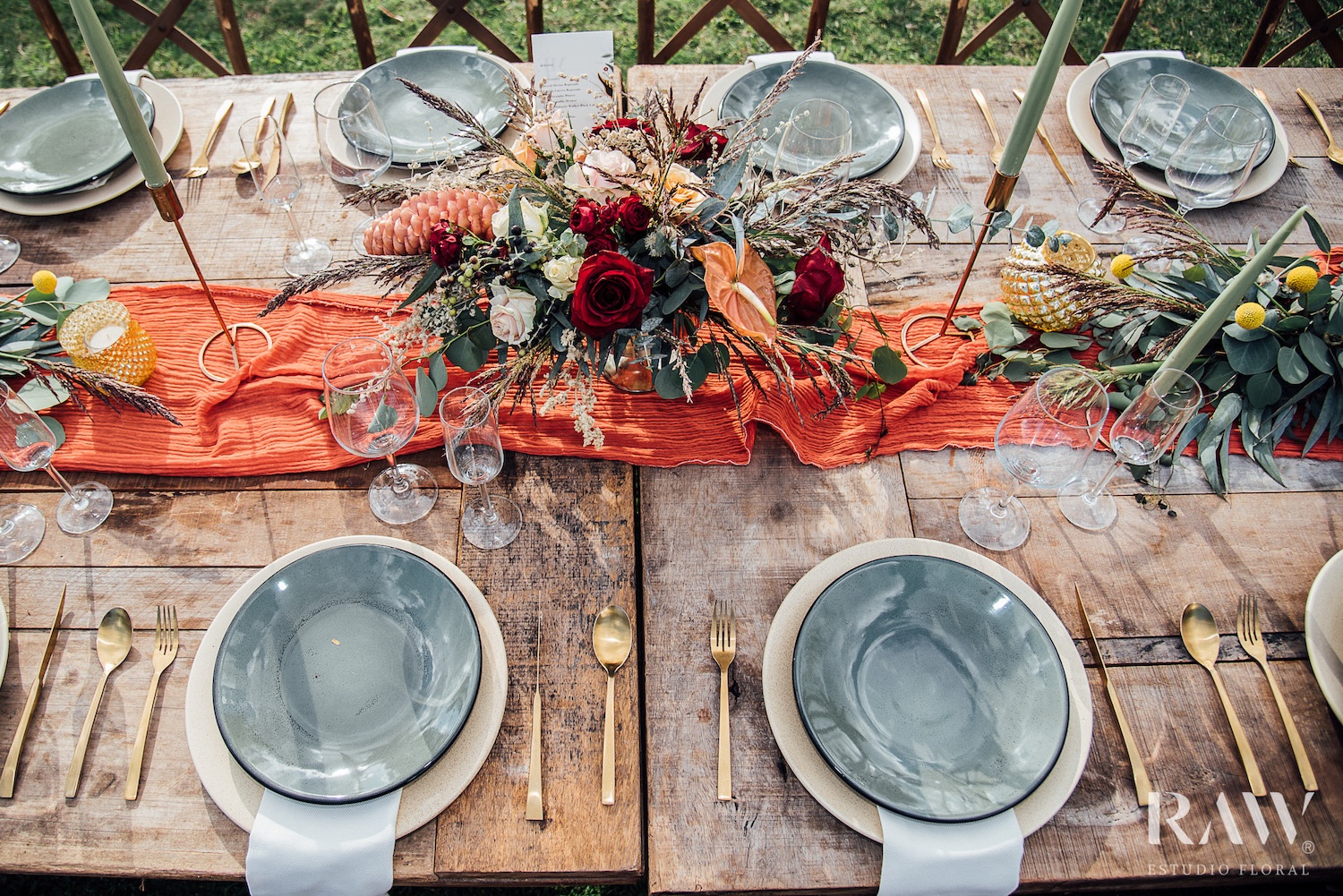 Also read: How to use the Pantone colour for 2019 in your home.
The tropical trend
The tropical trend has been with us for a while now and it's still going strong this year. This is where the two previously mentioned trends get together: lots of flowers, foliage and colour! Why not incorporate this in your table decorations? Use tropical leaves as place card holders and place a mini vase with colourful flowers next to some and a small pineapple next to the others. Add some large plants and it will feel as if you're in the tropics!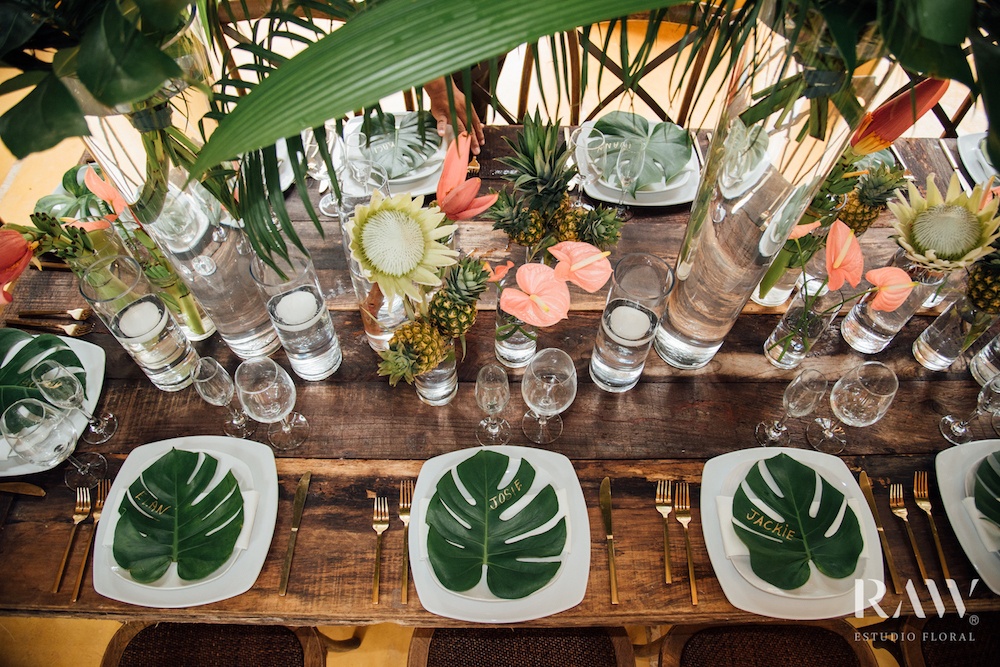 A flower crown
We wrote about this recently: the flower crown is making a big comeback! In recent years it's often been spotted at festivals and parties. And now at weddings as well! As a bride, you naturally want to be the radiant centre of attention on your big day, and wearing a flower crown will put you right in the spotlight. It also provides a very pretty contrast with a white gown. Just remember: if you choose to wear a flower crown and also carry a bridal bouquet, make sure to coordinate these two accessories.
Also read: DIY: Make a flower crown
Flowers as a backdrop
Flowers are also being used more frequently as a backdrop. This could be a wall, a platform or a wreath filled with flowers. You could use this as a background for your photo booth, for example, but also as a background during the ceremony itself. The latter ensures that any photos taken when saying 'I do' will be extra special.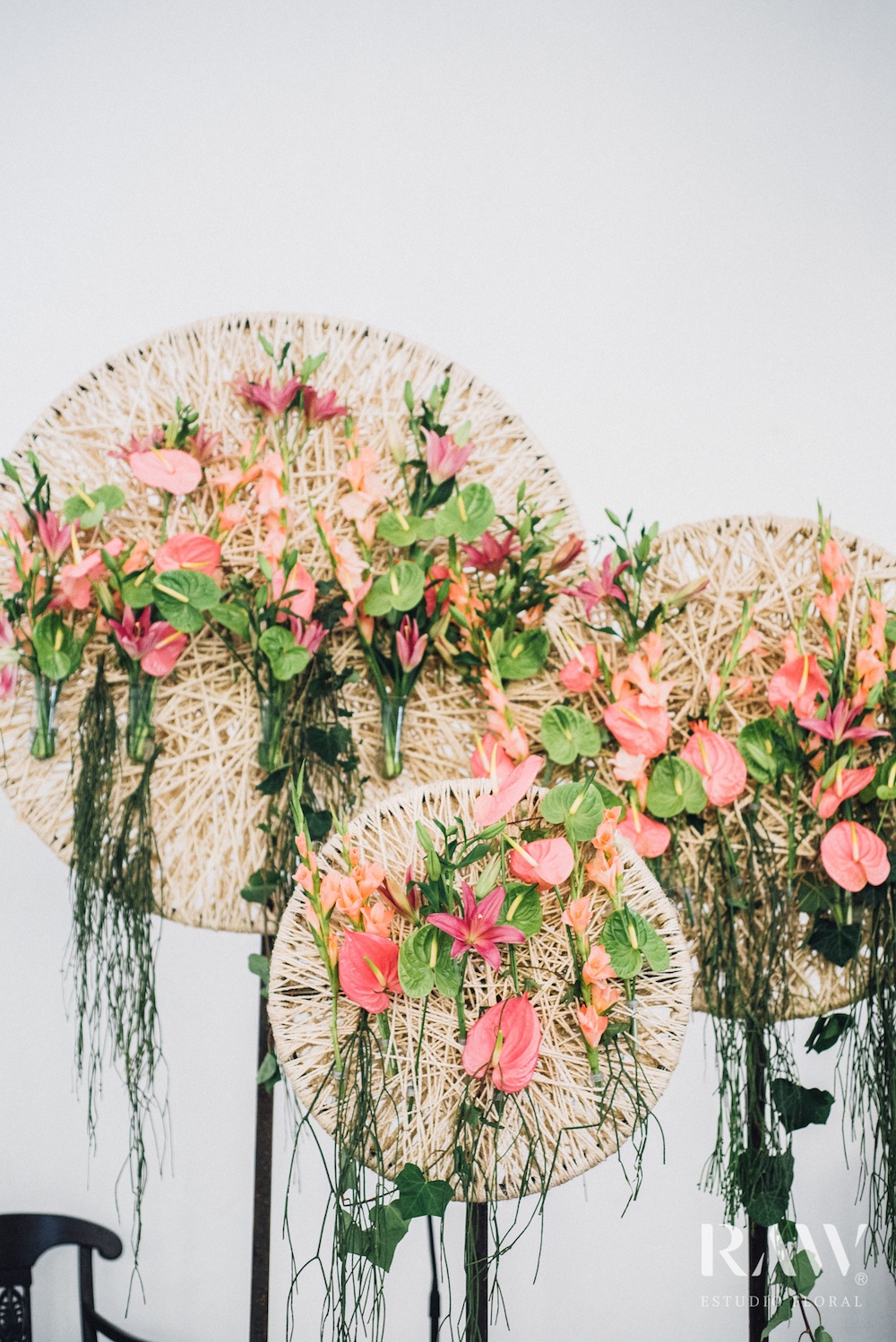 These were the floral decoration trends for your wedding in 2019! Need more inspiration? Take a look at this Pinterest board!