Use Anthuriums to set your Christmas dinner table
December is the month to get together with friends and family for more elaborate dining. Using Anthuriums is an easy way to add a special touch to these gatherings. That's because this colorful cut flower and houseplant is perfect for table decorations, no matter what the style: from lavish and elaborate to retro, and from minimalistic to romantic. Over the coming weeks, we'll be giving you a number of ideas for incorporating anthuriums in your holiday decorations.
Anthuriums to set a festive table
The anthurium makes a wonderful addition to a bouquet but also makes a statement all by itself. Its strong leafless stem makes it perfect for inserting under a napkin ring. Or use the Anthurium to set your table: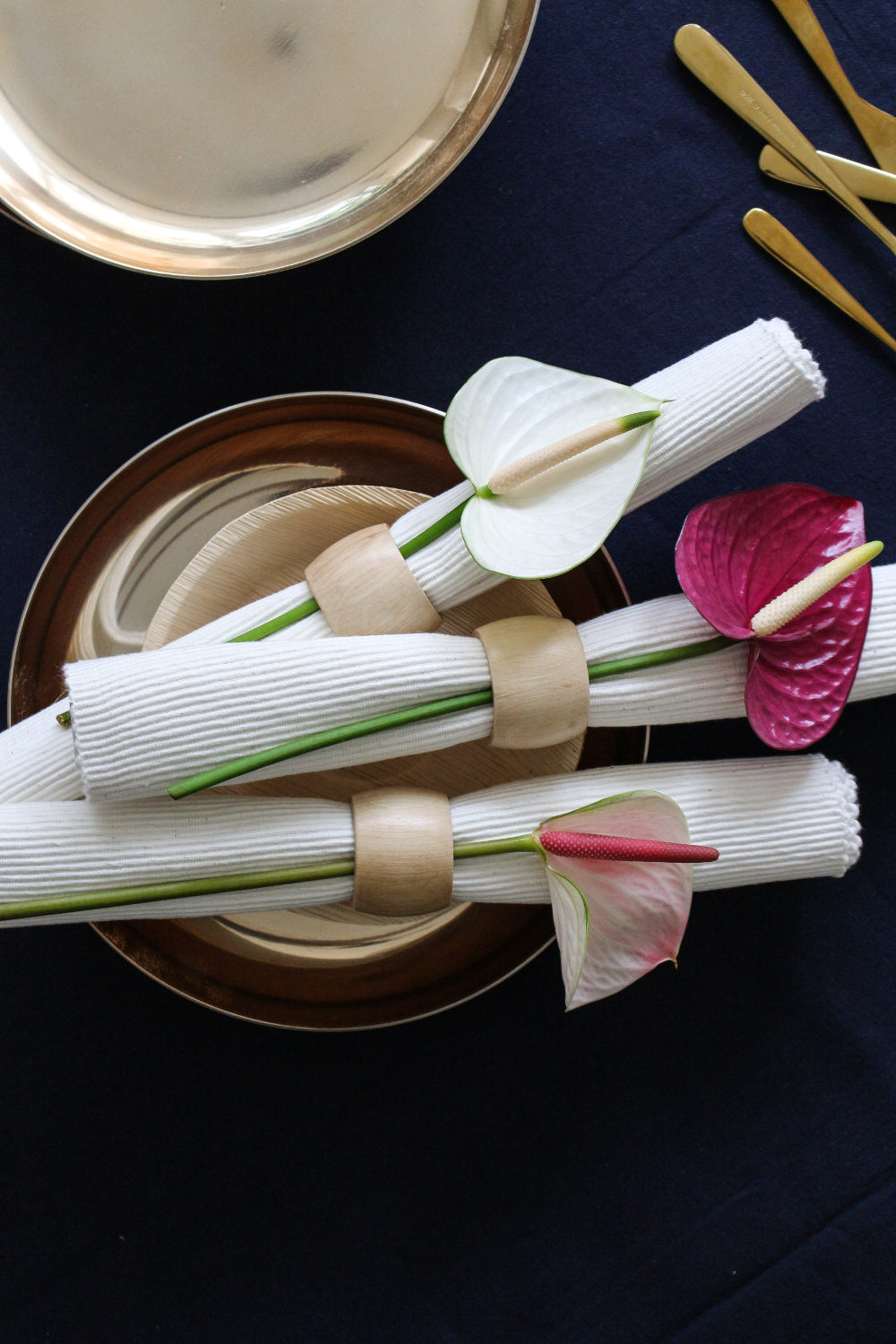 Or put an individual flower with a pretty ribbon and place a card together with a napkin on each plate.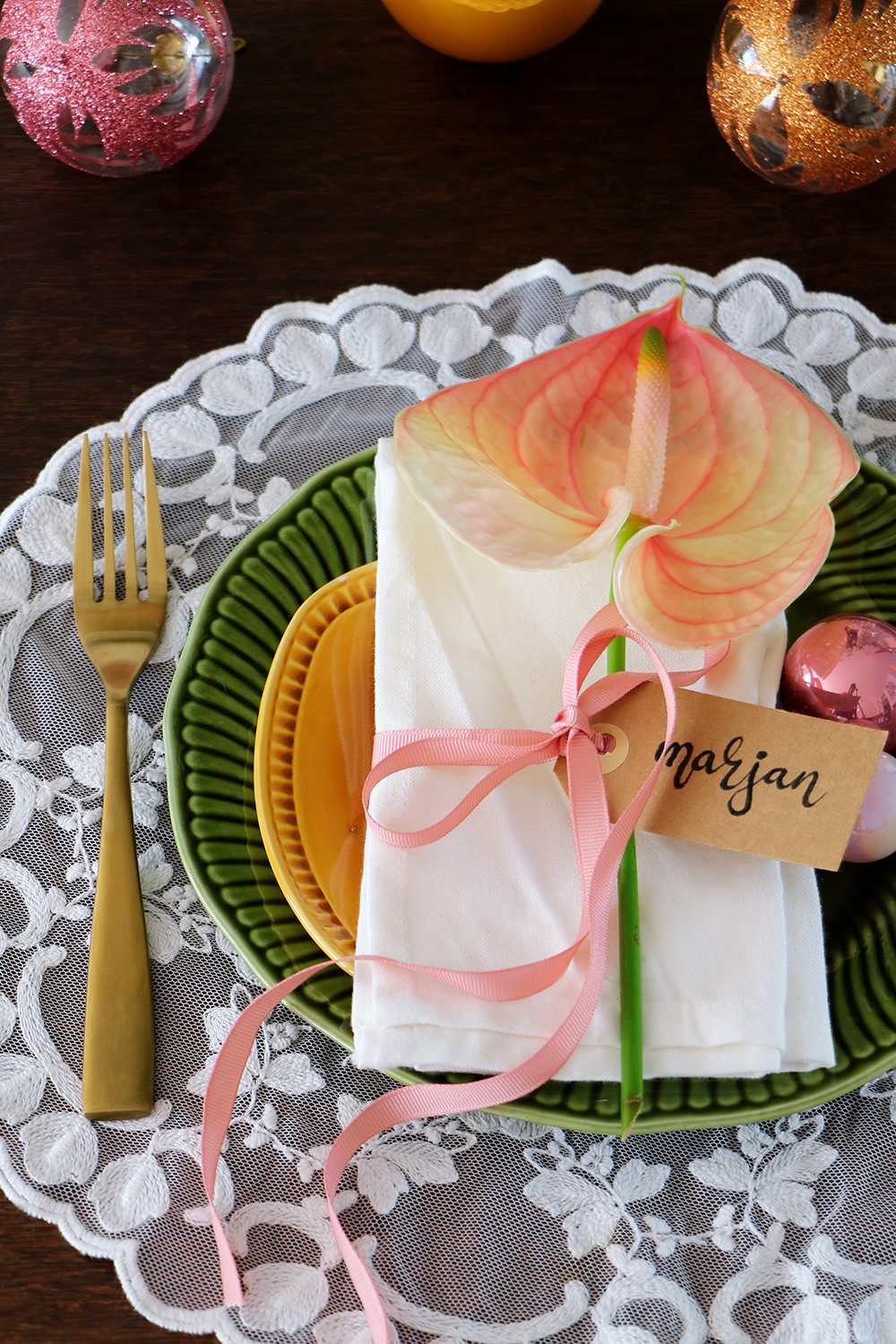 After your dinner, you might want to enjoy your Anthurium flowers even longer: trim 5 centimeters from their stems and place the flowers in a clean vase filled with tap water. You can read more about caring for your Anthuriums here.