Create a holiday vibe at home with plants
Because we are not sure if we can go on holiday again this summer, we have to create that vacation vibe in a different way. Fortunately, that's not difficult at all. We just have to bring the world into your interior! We came up with some really nice ideas on how to do that. Read on, to give your home a mini vacay makeover!
Create a vacation vibe at home
Go for Anthurium plants
With plants, you bring the nature into your home. So by placing a few beautiful plants, you can easily create a vacation vibe at home. For the real vacation vibe, choose colorful and tropical plants. The Anthurium is a good example of this. Its exotic appearance already reveals that it originates from the rainforests of Colombia. The Anthurium is a real heat lover, so a hot summer house won't do her harm. In addition, plants generally have a cooling effect. So that's a plus, during the summer!
Also read: The positive effects of plants
Opt for natural materials
And of course we'll place those tropical plants in beautiful plant pots. Preferably opt for natural materials, such as bamboo, reed and wood. Create a plant corner, by placing a few plants at different heights by using a wooden stool and / or plant hanger. Nowadays you also see a lot of seagrass baskets, ideal for storing things but it also serves as a plant pot!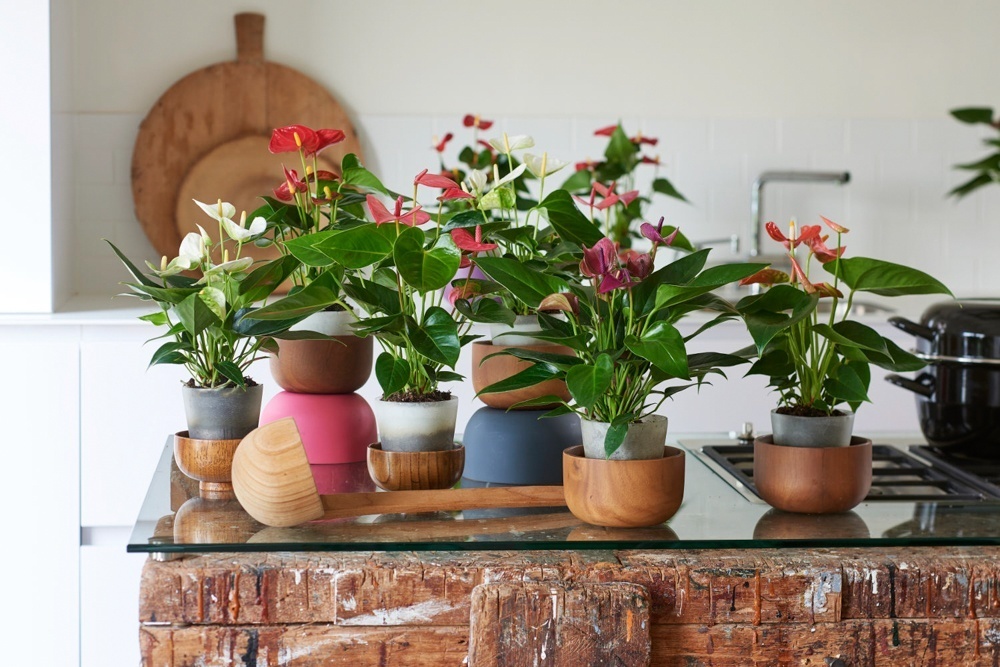 Provide color
As we mentioned before; color creates an optimal vacation vibe at home. You can do that by placing a colorful Anthurium plant, but there are of course also other ways to do so. Go for a nice Moroccan rug for example, or a colorful basket. You don't have to go to Morocco for that, you can also find them at boutique stores!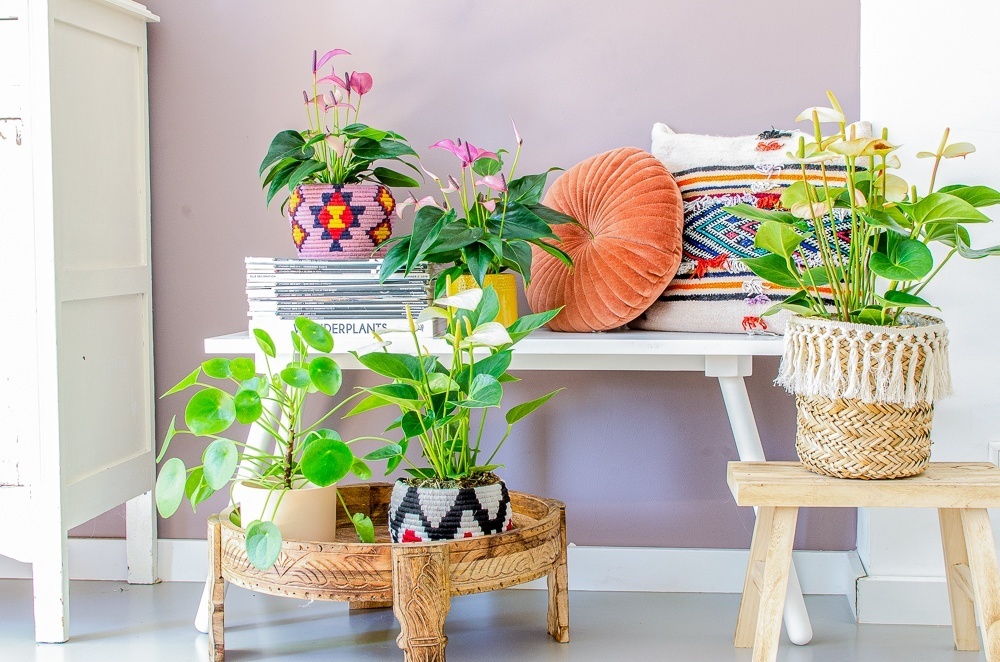 Also read: 3 floral trends for the summer of 2020