Anthurium interior inspiration: styling in 3 different interiors
Now that winter is here, many people are making changes in their interior. They want it to be a bit warmer and extra cozy. To show the versatility of Anthuriums, we asked three bloggers to style the cut flowers and pot plants in their interior. The result is great, it's so nice to see how the Anthuriums matches every interior!

Anthurium interior inspiration
Anthurium interior inspiration by Huberdine
Huberdine's house has a rural interior with a Scandinavian touch. It radiates warmth and cosiness. This is partly because she combines neutral colors, such as gray, white and black, with wood and green plants and flowers. In addition, vintage finds are combined with new items. The advantage of a neutral house is that you can vary colors by means of accessories. The pink, green and white Anthurium flowers provide extra warmth!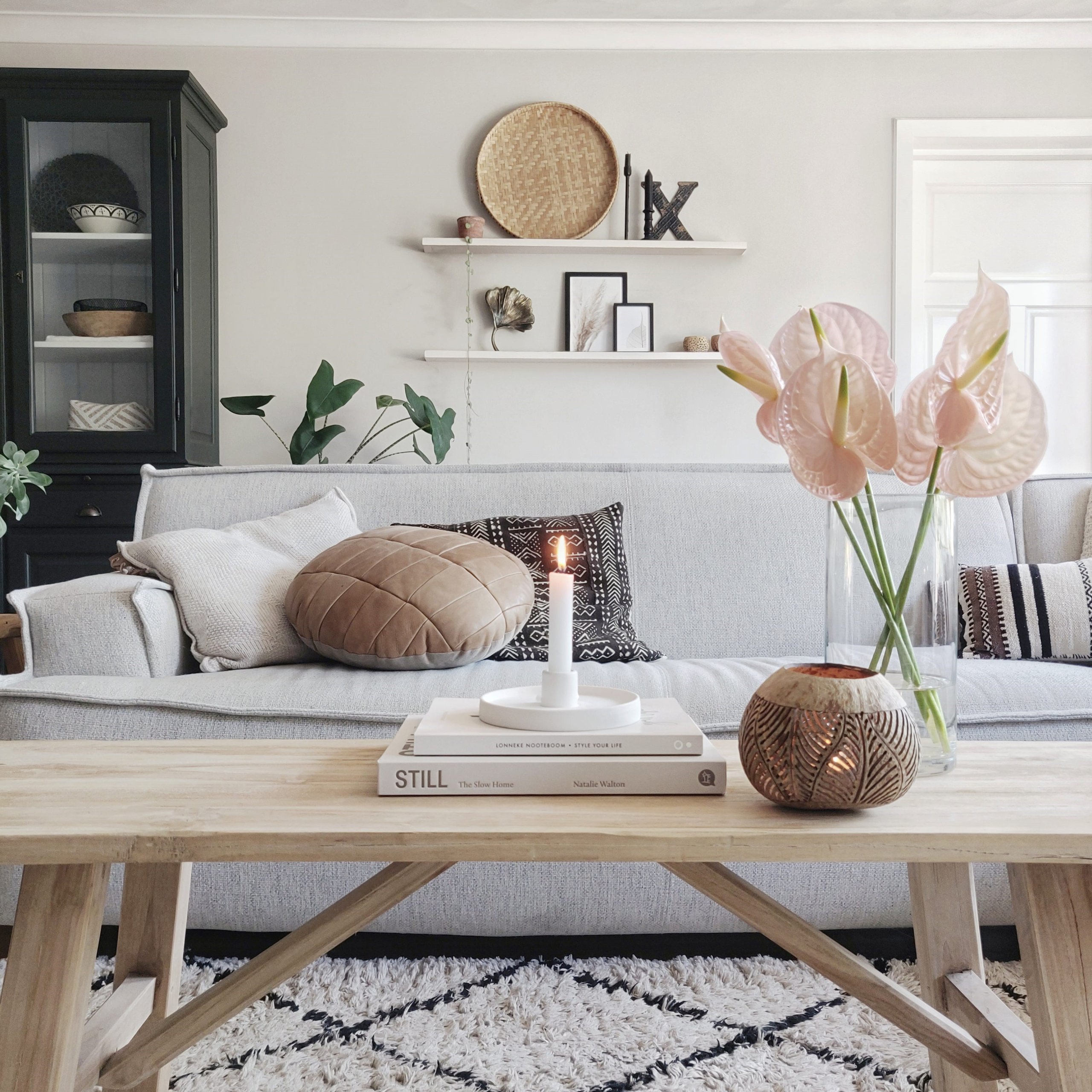 Anthurium interior inspiration by Zwart Wit en Hout
Arja, the face behind Zwart Wit en Hout, describes her interior as basic, timeless, re-used, tough and unique. It's a beautiful basis that you can enjoy for years and add trends easily. She has placed the white Anthurium flowers in a beautiful autumn brown vase with some plumes. A beautiful combination of gloss, matte and heart-shaped leaves!
And how nice is this message on Instagram? "Just wanted to say that my Anthurium flowers have been in place for three weeks!! Brilliant! Cut the stems every week and change the water. Love that heart-shaped leaf. And I love the black variety", says Arja.
Anthurium interior inspiration by Huisje_35
Stefanie, the face behind Huisje_35, describes her interior style as Scandinavian with a touch of industrial and modern. Plants should not be missing in her interior, she's a real plant lady! And that can be seen in the photos she took, the anthuriums fit in perfectly!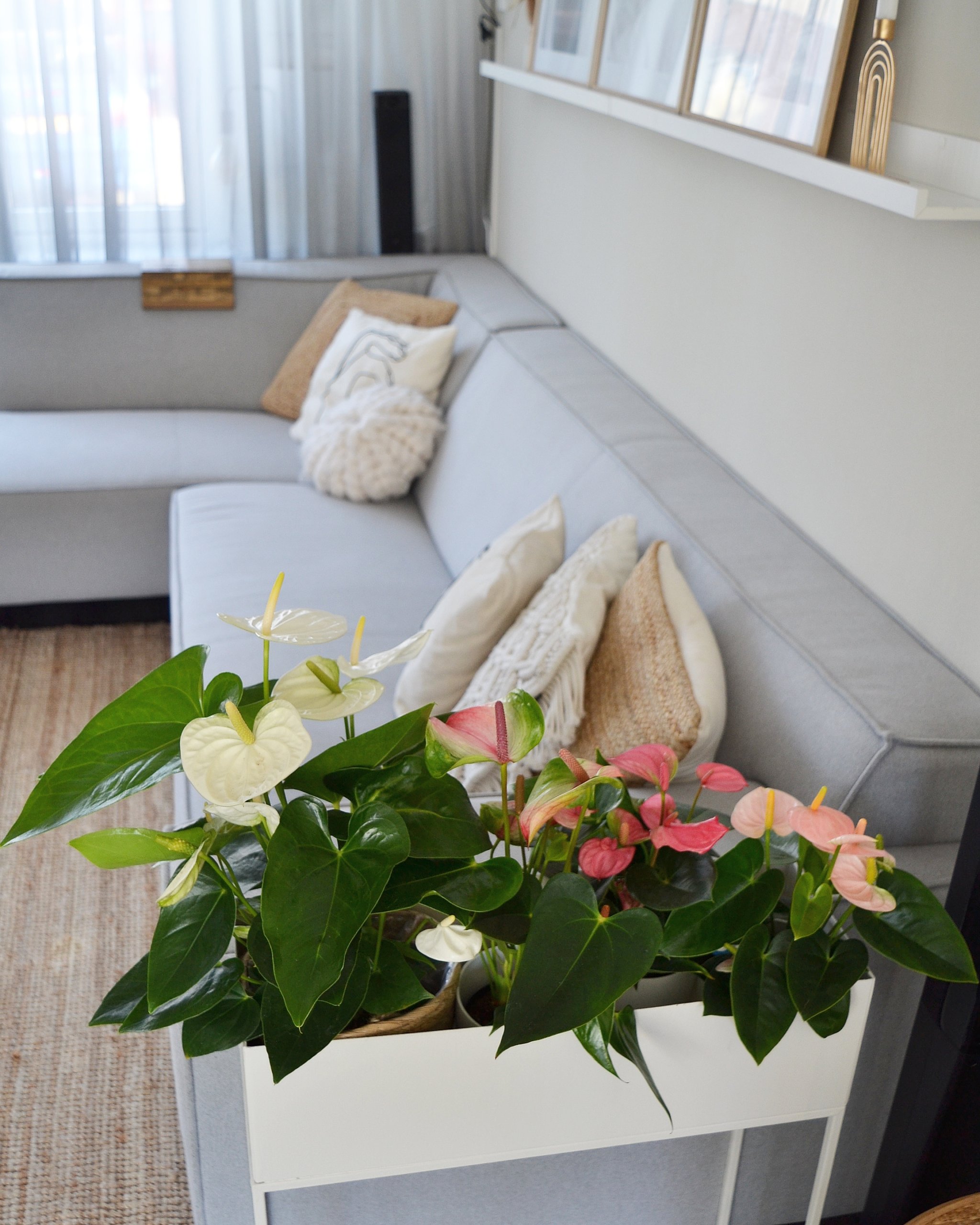 Also read: Where to buy anthurium flowers online?