Inspiration for a bridal bouquet using cut Anthurium flowers
No wedding would be complete without flowers. They create a beautiful background and atmosphere that's perfect for capturing those special moments in pictures! This article about wedding trends for 2021 showed us that flowers are absolutely key this year. Anthurium flowers are absolutely perfect for this purpose since these flowers offer such a wide range of shapes and patterns. They're also available in any colour you could wish and will always match your wedding theme. This article provides lots of inspiring examples of bridal bouquets using cut Anthurium flowers. 
Also read: Here's how to create a floral wedding with Anthurium flowers
A bridal bouquet using cut Anthurium flowers
As we've said before, you can do just about anything with cut Anthurium flowers. What about creating a bouquet using two contrasting colours such as purple and bright green?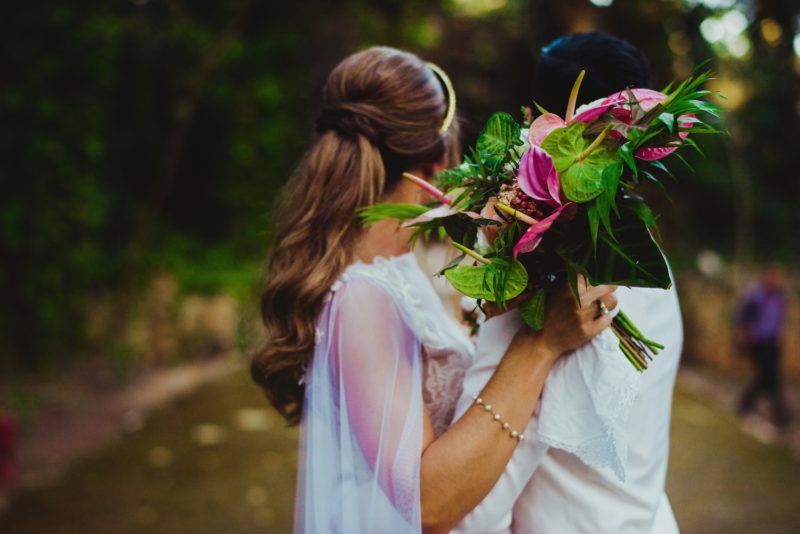 Also read: Floral wedding trends for 2021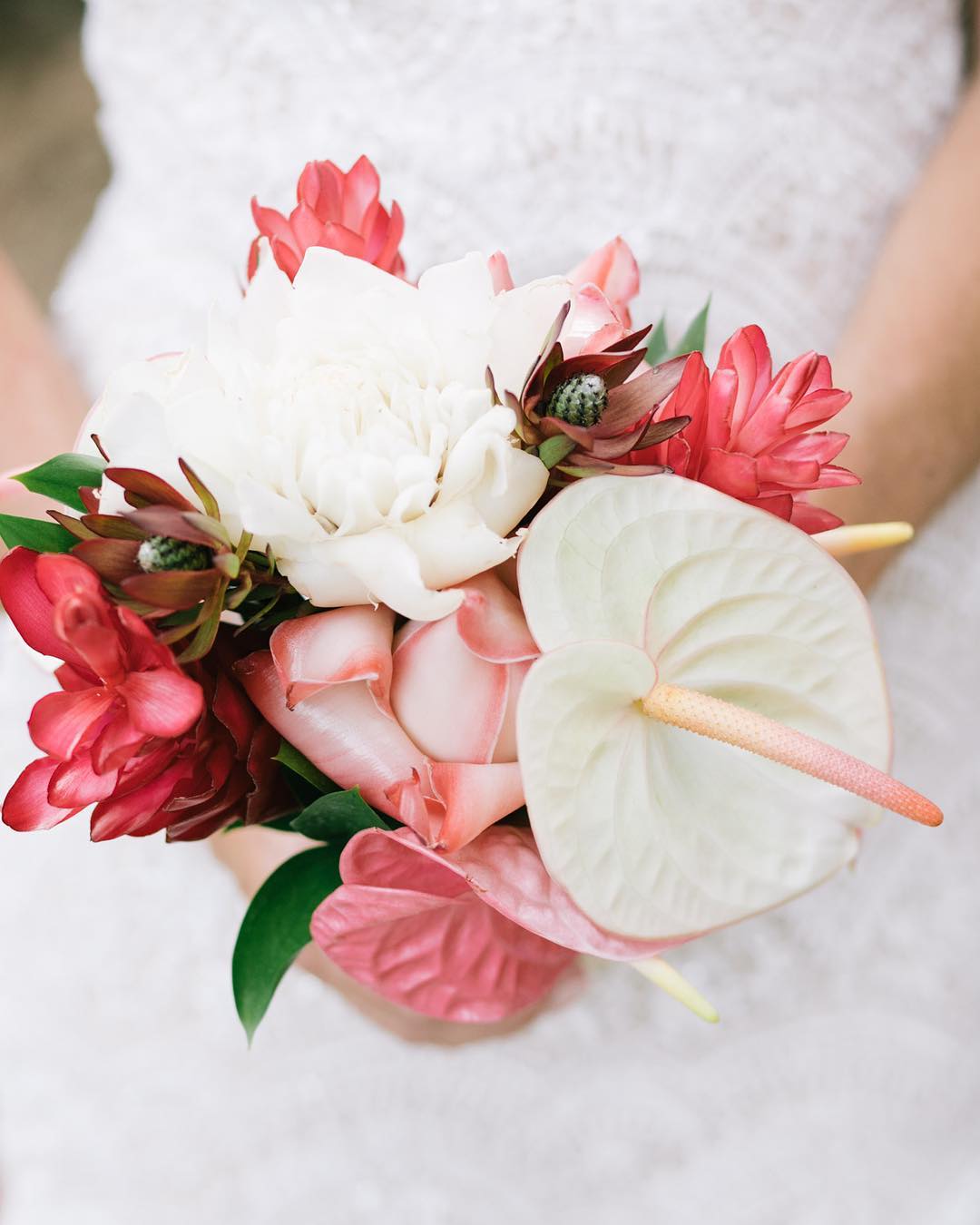 Or combine them with different kinds of flowers: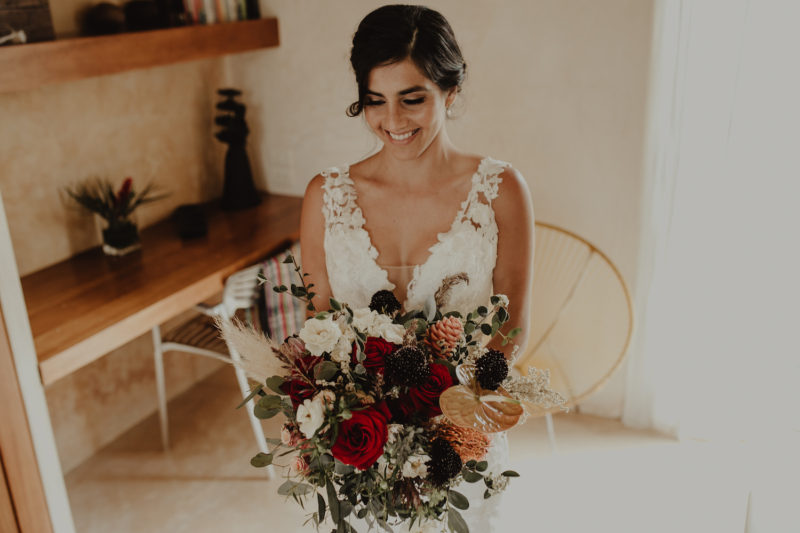 Maybe you like using a ton-sur-ton colour palette. If so, you could make up a bouquet in tints of light green, soft yellow and pale pink: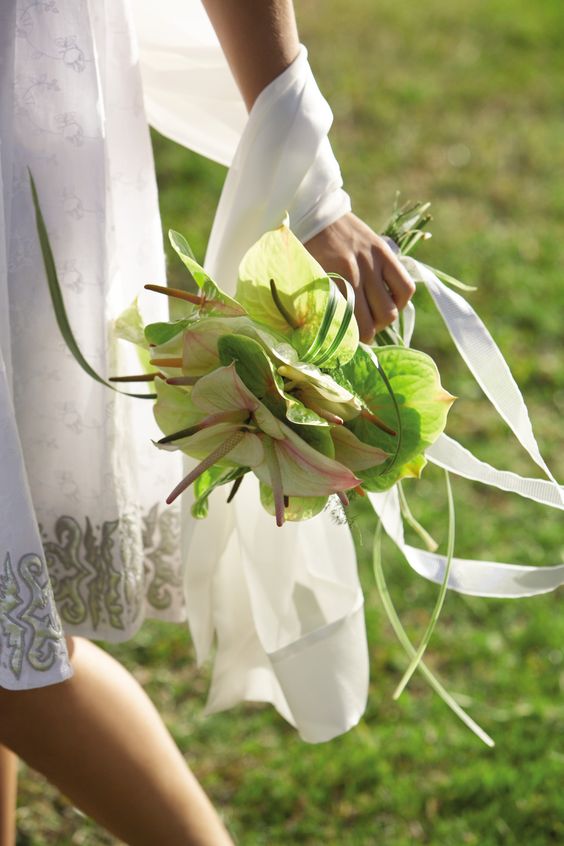 Anthurium flowers are also perfect for creating a simple yet elegant bridal bouquet. This bouquet includes a number of beautiful colours along with attractive green foliage.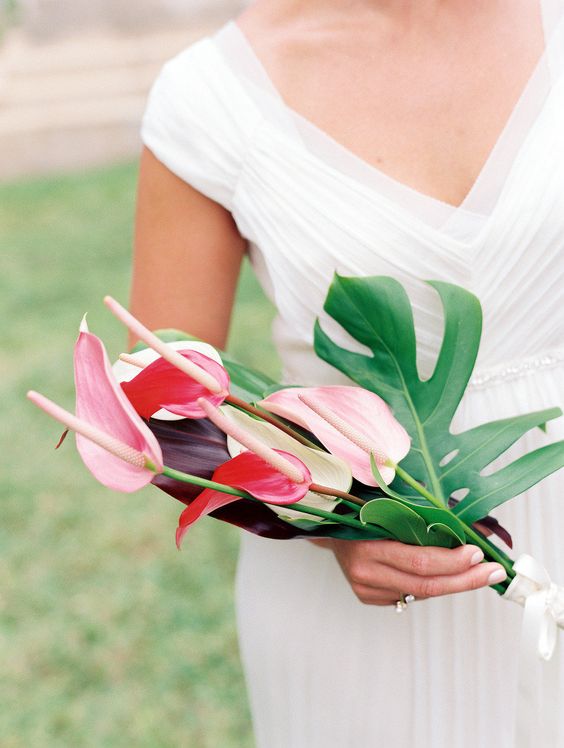 Need more inspiration? Take a look at this Pinterest board full of gorgeous floral wedding pictures.