A fresh bedroom thanks to Anthurium plants
Getting a good night's sleep can work wonders! And an important part of this is the air quality in the bedroom. Perhaps you ventilate your bedroom occasionally by opening a window, but there are other things that can help with this too. Like Anthurium plants! Curious about how this works? Keep reading.

A fresh bedroom thanks to Anthurium plants
The Anthurium is a beautiful plant with shiny green leaves and brightly coloured flowers. But it's not just a pretty picture: it also has an air-purifying effect. The Anthurium is capable of filtering harmful substances from the air and converting them into oxygen!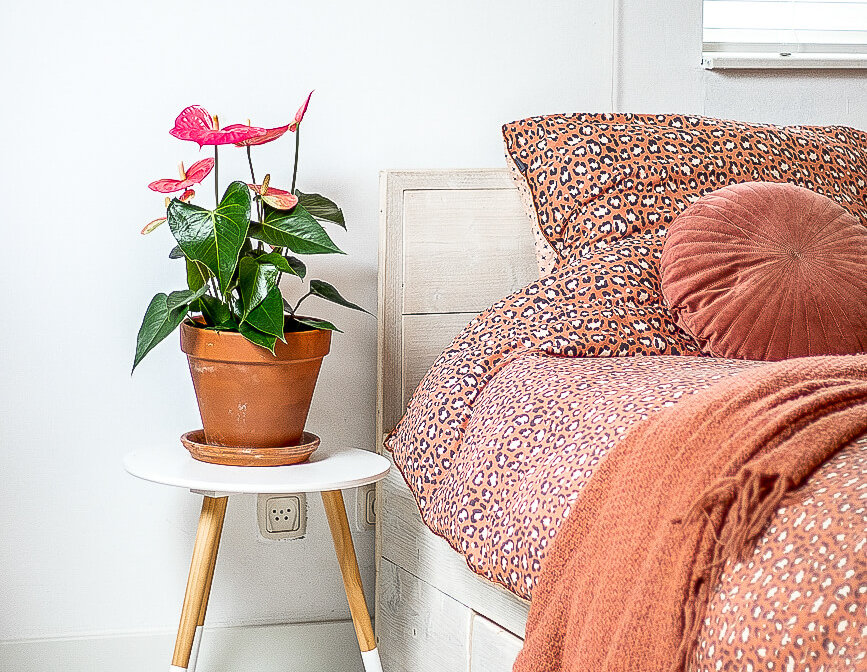 Air-purifying effect
One of the harmful substances that Anthurium can filter is formaldehyde. This is a substance that occurs in many household products, such as paint, glue, and furniture. This substance can cause health problems like eye, nose, and throat irritation, headaches, and fatigue. By placing one or more Anthuriums in the bedroom, the air is purified from formaldehyde and other harmful substances. Anthuriums are, in a way, natural air fresheners!
A balanced humidity level
In addition to the air-purifying effect, Anthurium also has a positive influence on the humidity in the bedroom. The plant evaporates water, which naturally keeps the humidity level balanced. A good humidity level contributes to a healthy night's sleep and prevents dehydration of the skin and mucous membranes.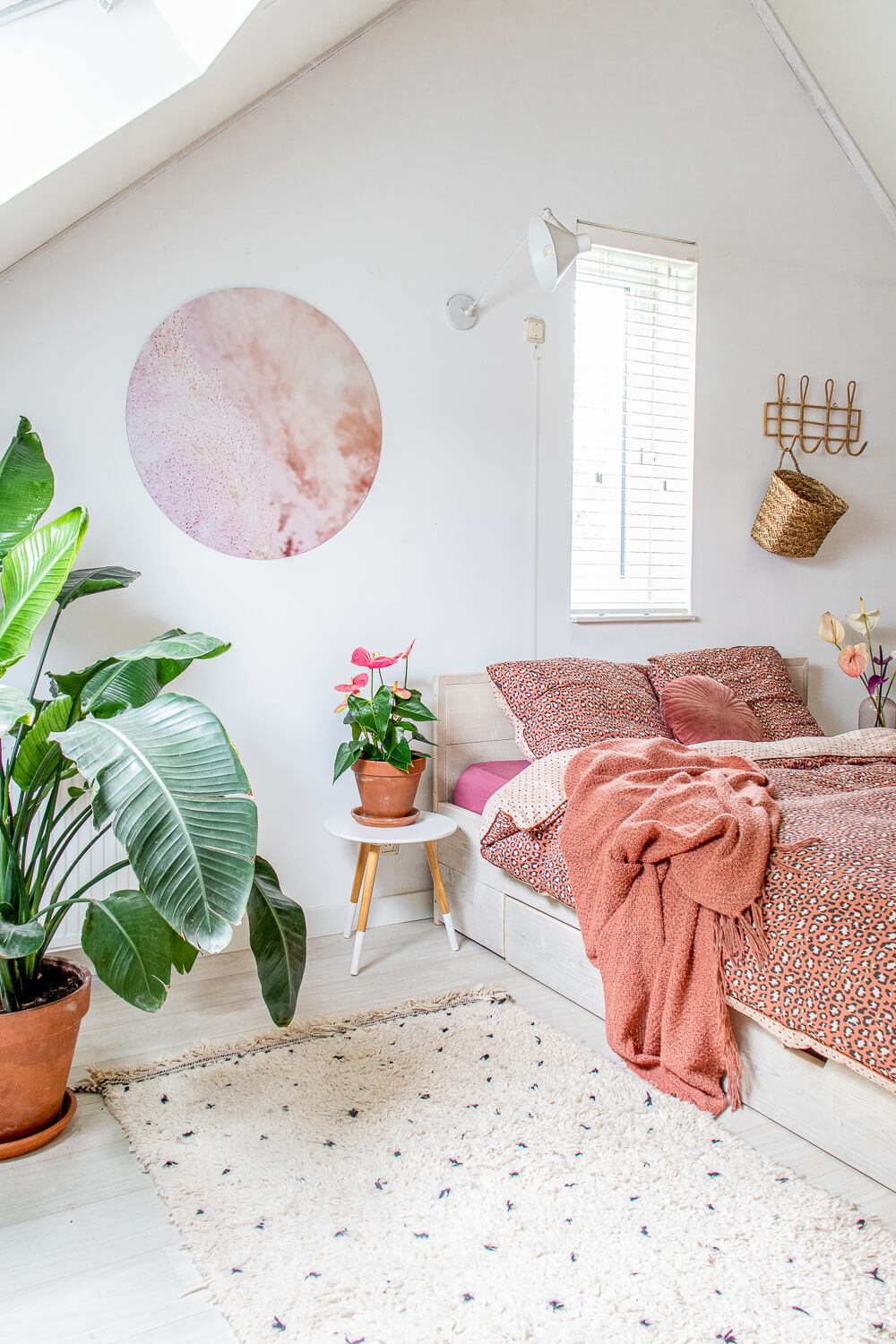 By placing an Anthurium in the bedroom, you are creating a healthy and fresh bedroom in a natural way, contributing to a good night's sleep. Additionally, this brightly coloured plant will instantly make you happy when you wake up! Do you already have an Anthurium in your bedroom?