A sneak peek into the stunning home of blogger Elleinterieur
Have you heard of Danielle of blogger Elleinterieur? She blogs about interior design and gives us a sneak peek into her beautiful home on Instagram. It is plain to see that Daniëlle is a photographer and stylist. You will regularly see beautiful photos by Danielle on Anthurium Info's social media. High time to get to know the lady behind Elleinterieur!
Meet blogger Elleinterieur
My name is Danielle van der Reijden and I blog every week about interior and lifestyle on Elleinterieur. I am also a photographer and I run a styling agency together with Judith Huls. Besides interior and photography, I simply love anything to do with fashion, beauty, travel, sun and fun.
Please describe your home for us. How long have you lived there?
We live in the rural village of Balkbrug, the Netherlands in a semi-detached house. Although we will have lived there for two years in December, we are still renovating. Because of coronavirus, there were not many people who could lend a helping hand, but fortunately we were able to do a lot ourselves.

How would you describe your personal interior decorating style?
I guess you could describe my style as Scandinavian with Japanese influences. You can see it in modest use of colour with mainly white, cream, beige and brown. Every now and then I add a touch of black, for contrast.
How many flowers/plants do you have in your home?
At the moment, we have quite a few plants in our house, especially plants that are easy to care for such as Monstera, Kalanchoe and Ficus. We keep them downstairs in the lounge and upstairs in the bedrooms.
Did you already know about Anthurium?
Of course, I also have Anthuriums at home. My grandmother used to have them and when I see these plants, I remember her every day… I mainly knew the red Anthurium, but I love that there are plenty of other colours to choose from. These days, I particularly love the darker shades. Dark brown or black, but white Anthuriums are also beautiful and fit in perfectly here.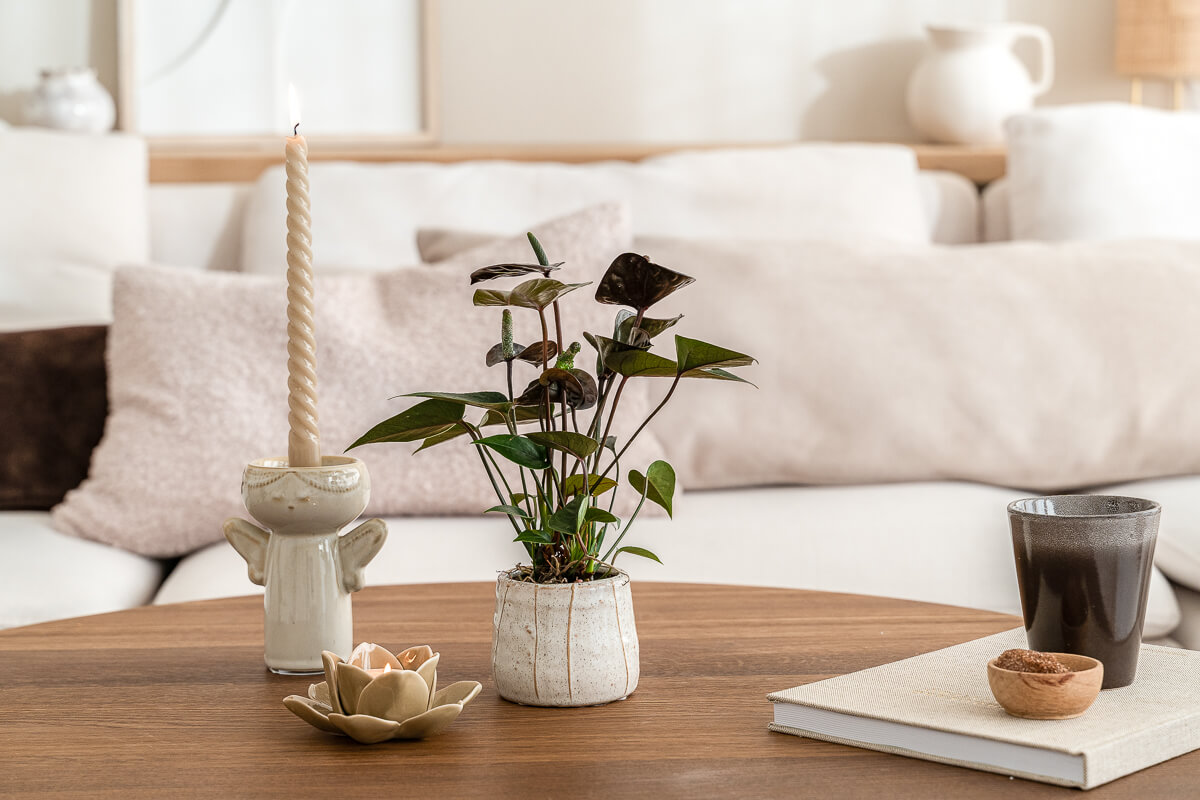 How often do you bring fresh flowers or plants into your home?
On Saturdays we go to the market, because we love strolling around there. I often bring some flowers home then. They always look great in the house and are the perfect gift.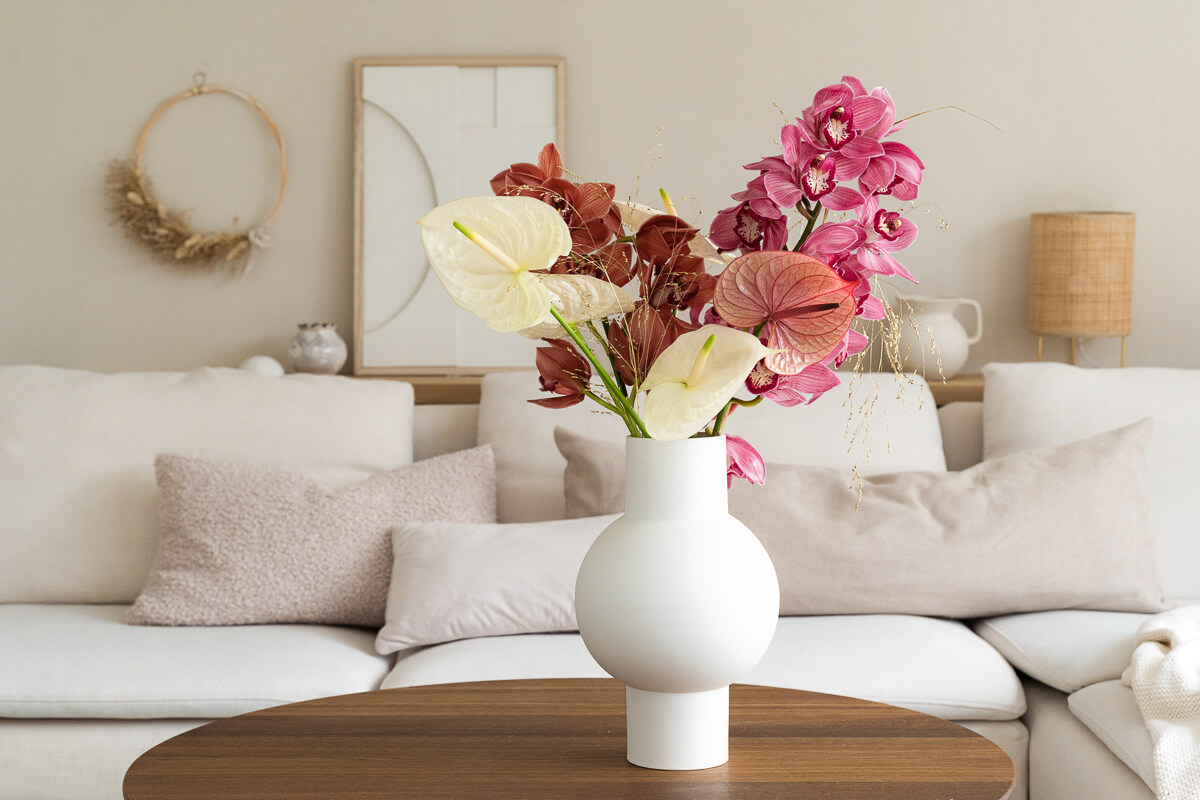 Can you tell us a little more about styling Anthuriums at home?
I recently picked up a few cut Anthurium stems and put them in a vase with some ornamental grasses. It's all you need, to be honest, and it looks like a real work of art. My favourite vase is a cream-coloured one Storefactory with two sections for cut flowers. It looks stunning!
If you want to see more of Danielle's interior, be sure to visit www.elleinterieur.nl or follow her on Instagram (@ellefotografie).