The style of Happy Monday Blog: natural materials & colors
Leoni and Tineke from the blog 'Happy Monday Blog' are sisters and both photographers. They love flowers and call each other every Monday to catch up. Hence the name of their blog! At the request of Anthurium Info, these cheerful and enthusiastic ladies styled their interior with Anthuriums. In the meantime, we asked them a few questions to get to know them a little better.
The style of Happy Monday Blog
Where do you get your interior inspiration?
"We enjoy browsing through home magazines. But our holidays at the beach and in the forest in France and Denmark also inspire us. The beautiful wooden houses and the aging wood on the beach. The natural materials and shades… We both like to use that in our home."
Also read: Anthurium interior inspiration: styling in 3 different interiors

Do you have a lot of greenery at home?
"We always have fresh flowers at home. On special occasions such as Easter or Christmas, we often place a beautiful large vase full of flowers. Other times we place small vases with a single flower in them. We don't really have a lot of plants though! Only a few eye-catchers. For example, we love the Asparagus and the beautiful Ficus. This plant brings a Mediterranean atmosphere into your home. We secretly forget to water them, but it seems like they do even better when we do! We regularly style our interior and therefore move the plants and flowers around."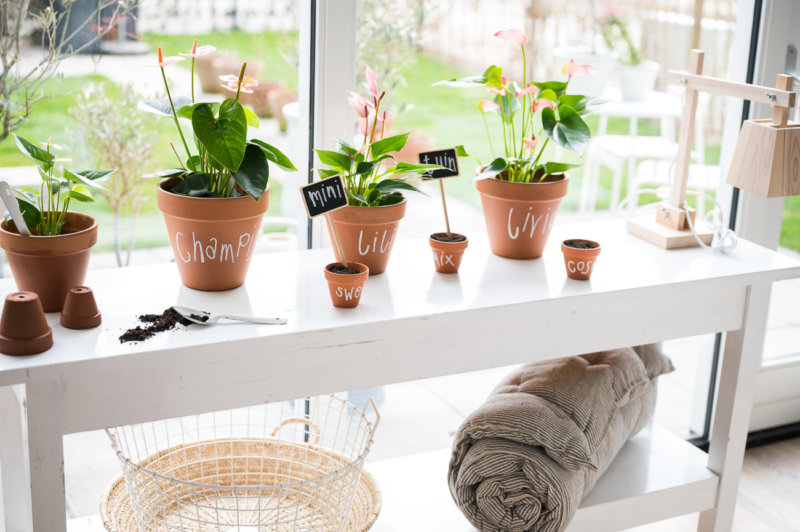 Which color(s) make you happy?
"Our happy color is natural! That forms the basis for us. We mix it with crisp white and bright pastel colors such as coral, peach, ocher and mint."
What do you think of an Anthurium?
"The Anthurium has a heart-shape! We think it's a chic and very stylish flower. Both the flower and plant can be beautifully combined with a brocante style."
Also read: Heart shaped flowers for Valentine's Day – Anthurium is worth more then a thousand words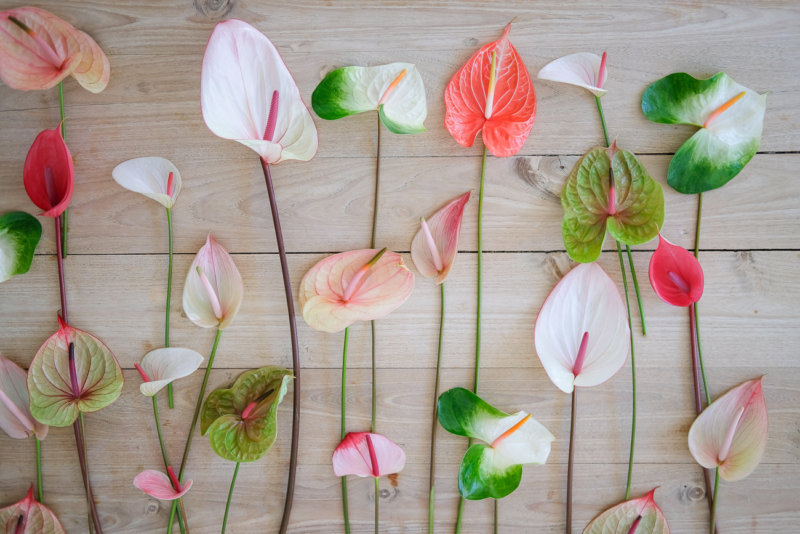 What is your best flower tip?
"When a bunch of flowers is no longer beautiful, we cut the flowers from the stem. We let the flowers or petals float in water in a nice shallow bowl. It looks pretty in the middle of the table! Some flowers can also be dried well, which is very decorative."
Want to see more of Happy Monday Blog? Follow them on Instagram or take a look at their blog!