Heart shaped flowers for Valentine's Day – Anthurium is worth more then a thousand words
Remember: February 14th is Valentine's Day. The most beautiful way to show your appreciation to your loved ones is still a bunch of fresh flowers. Although February isn't the best month for many seasonal cut flowers, the Anthurium is perfect because it is available throughout the year. And the flower has the shape of a heart.
The real flower experts probably know, but the heart-shaped part of the anthurium is actually the so-called bract. The actual flowers are the tiny bumps on the foral stalk in the middle. The anthurium – also called flamingo flower – is an uncomplicated cut flower. If you buy them fresh, cut a small piece of the stem and refresh the water regularly, it is extremely long lasting. This way your loved one can enjoy their Valentine gift for weeks. That's ultimate love right?!
Individually or in a bouquet
As far as the perfect Valentine color is concerned, everything is allowed. Anthuriums are available in classic red – the color of love – but also in white, pink, apricot, violet or even green and chocolate brown. They are perfect as a single flower in a small vase. But also easy to combine with other flowers in a bouquet – such as lilies. Whether you place Anthuriums in simple glass, a white vase or in a grey pot – Anthuriums can complement any style because of their elegant appearance. With their smooth and shiny surface, Anthuriums are always fresh and radiant and gives the environment an exotic touch. You know why? This fascinating plant has his origin in Colombia and Ecuador. And that is why these colorful flowers are a welcome summer greeting in the cold, gray February.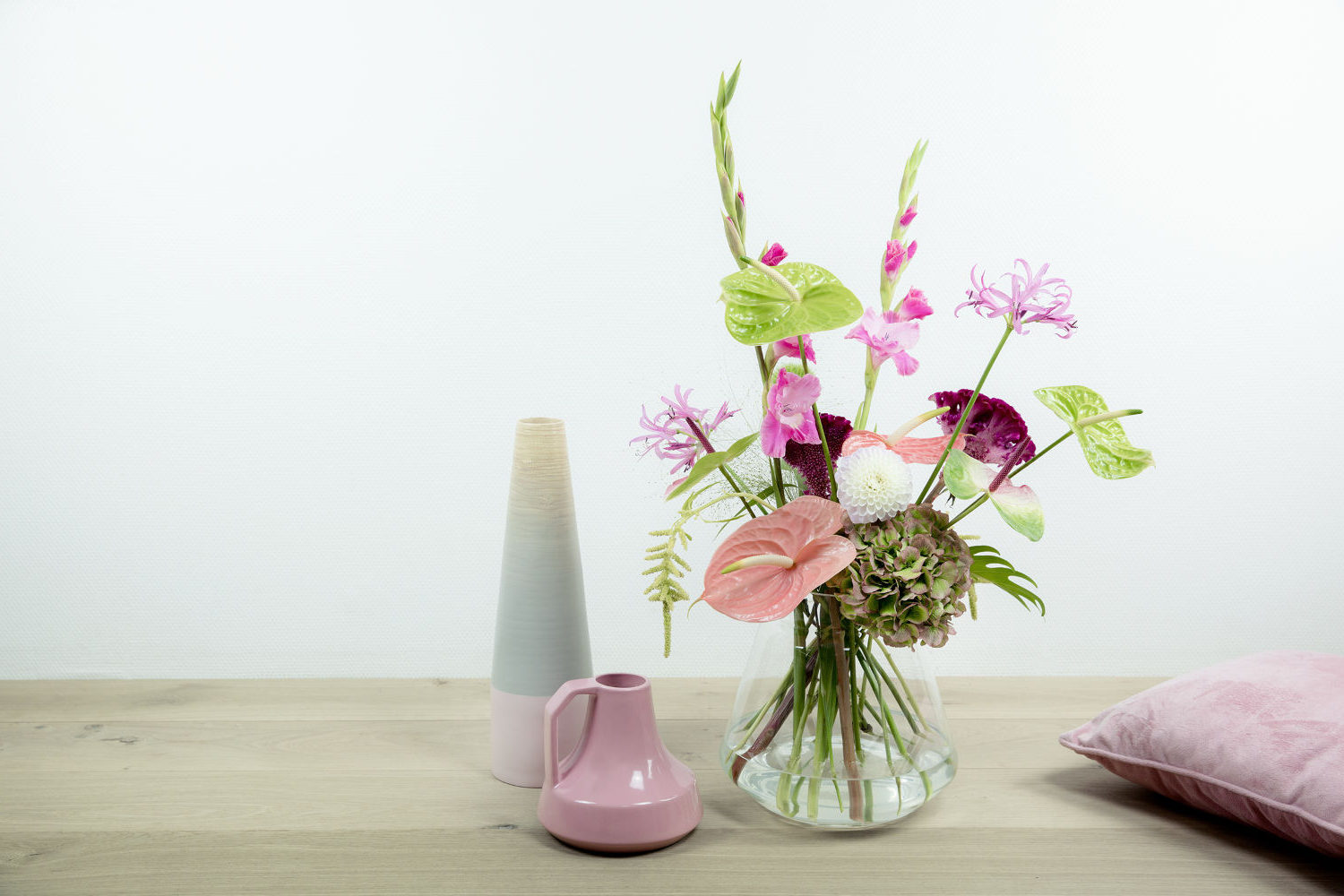 Also read: 4 reasons why the anthurium makes the ultimate flower or plant for Valentine's Day