Making a bouquet using cut Anthurium flowers: tips & inspiration
Have you ever made a bouquet using cut Anthurium flowers? This flower is so versatile that it lends itself perfectly for this purpose.It comes in a wide range of colours and shapes that include heart-shaped, tulip-shaped and elongated flowers. This article gives you a number of ideas to inspire your own creative efforts.
Making a bouquet using cut Anthurium flowers
Start out by selecting a number of beautiful cut Anthurium flowers you want to include in the bouquet. Choose colours that complement each other or your setting and decide if you want to add additional foliage. When you arrive back home, it's important to care for your flowers properly. Remove all the packaging material and rubber bands and, cutting at an angle, remove about five centimetres from the ends of the stems. This allows the stems to absorb enough water.
Now you can go ahead with arranging our bouquet. Start with the most eye-catching flowers and then follow up with the somewhat smaller or less conspicuous ones. Finish up with cut greens if you are using any. Forget about any 'rules' and simply arrange the flowers to suit your own taste.
Also read: Flower arranging 2.0: How to create a beautiful bouquet
Examples of anthurium bouquets
Follow this link to see how you0 can create a ton-sur-ton Anthurium bouquet with Allium.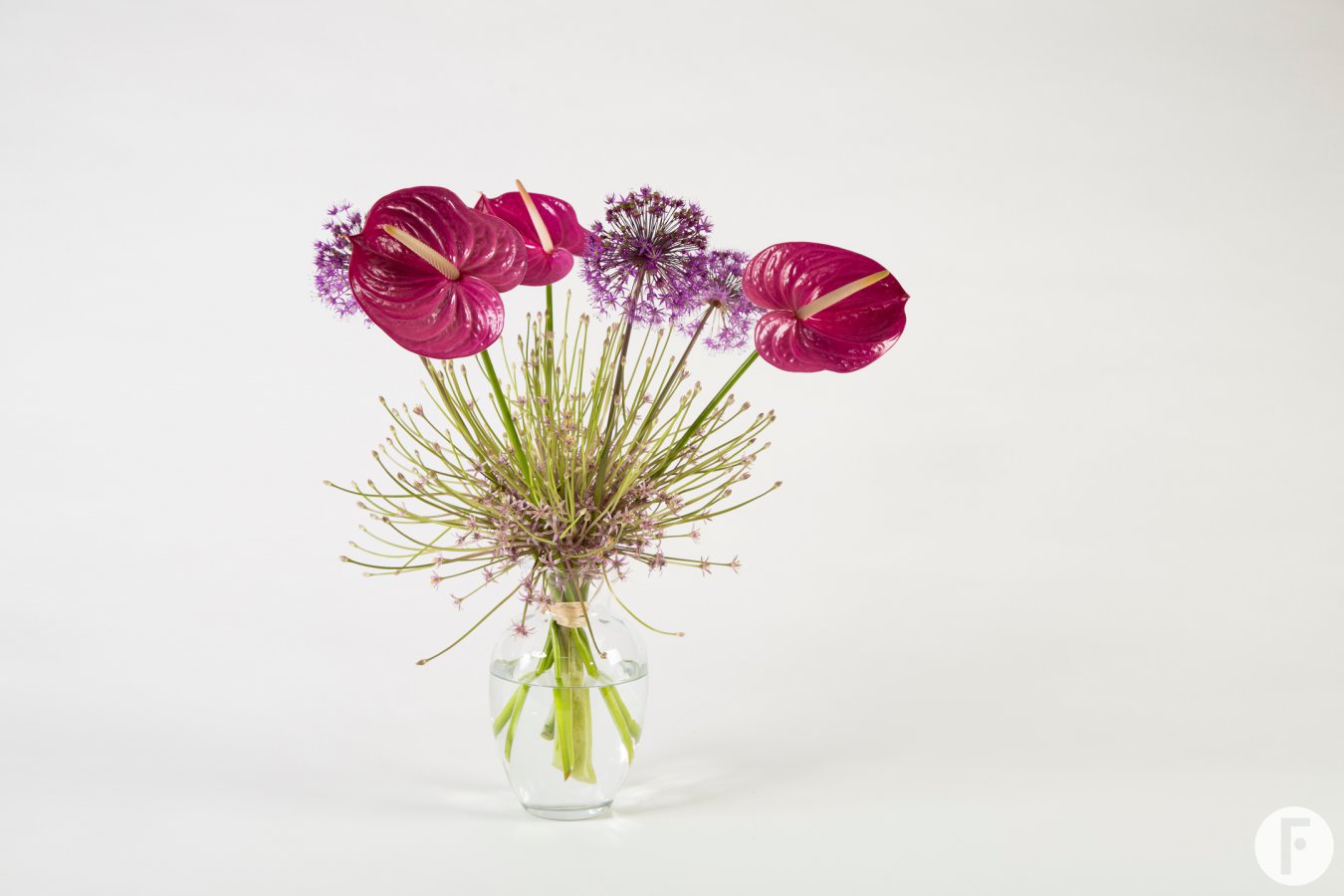 Follow this link to see how you can create this Anthurium bouquet in a frame of wooden disks.
Some more wonderful examples: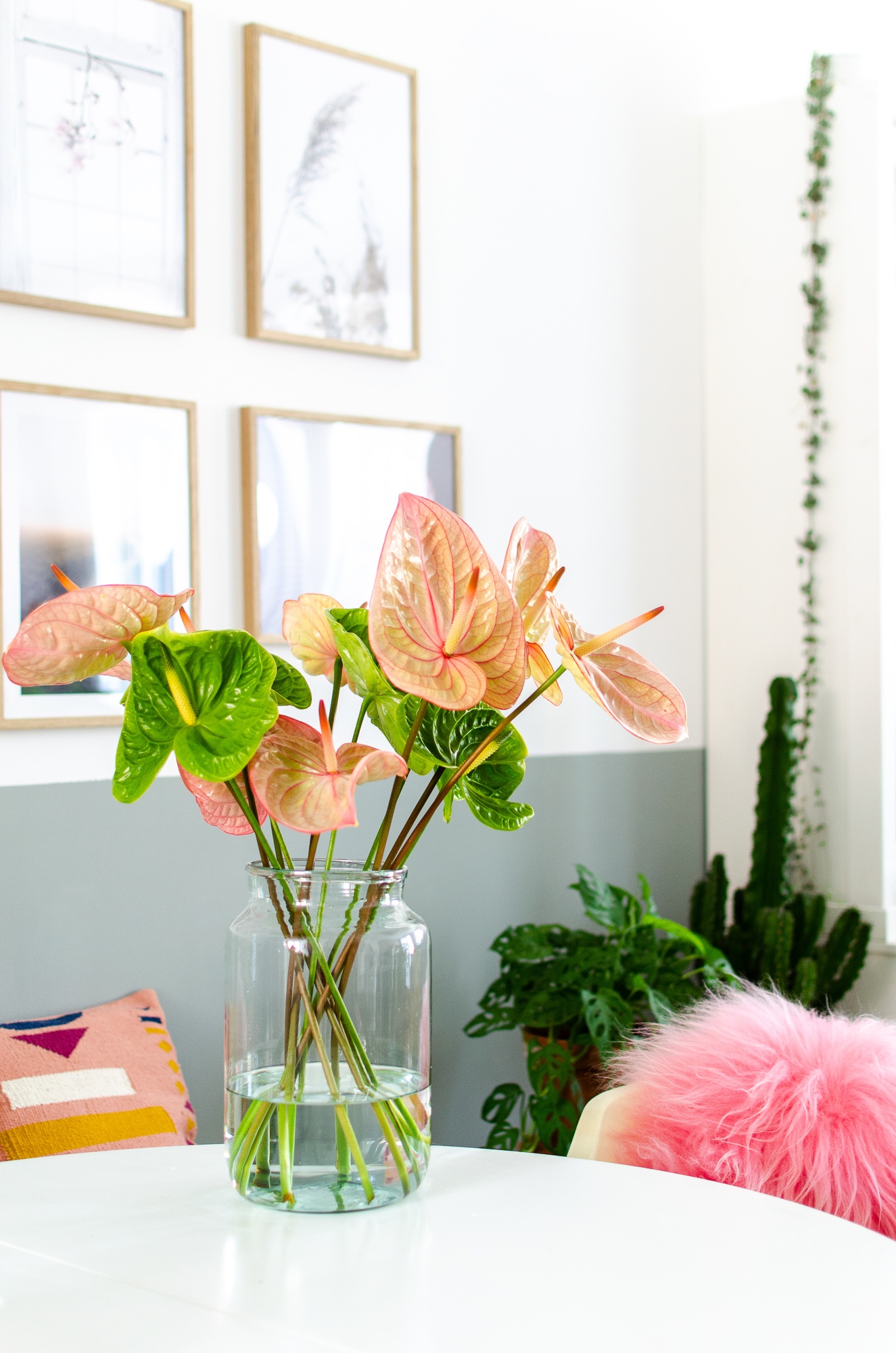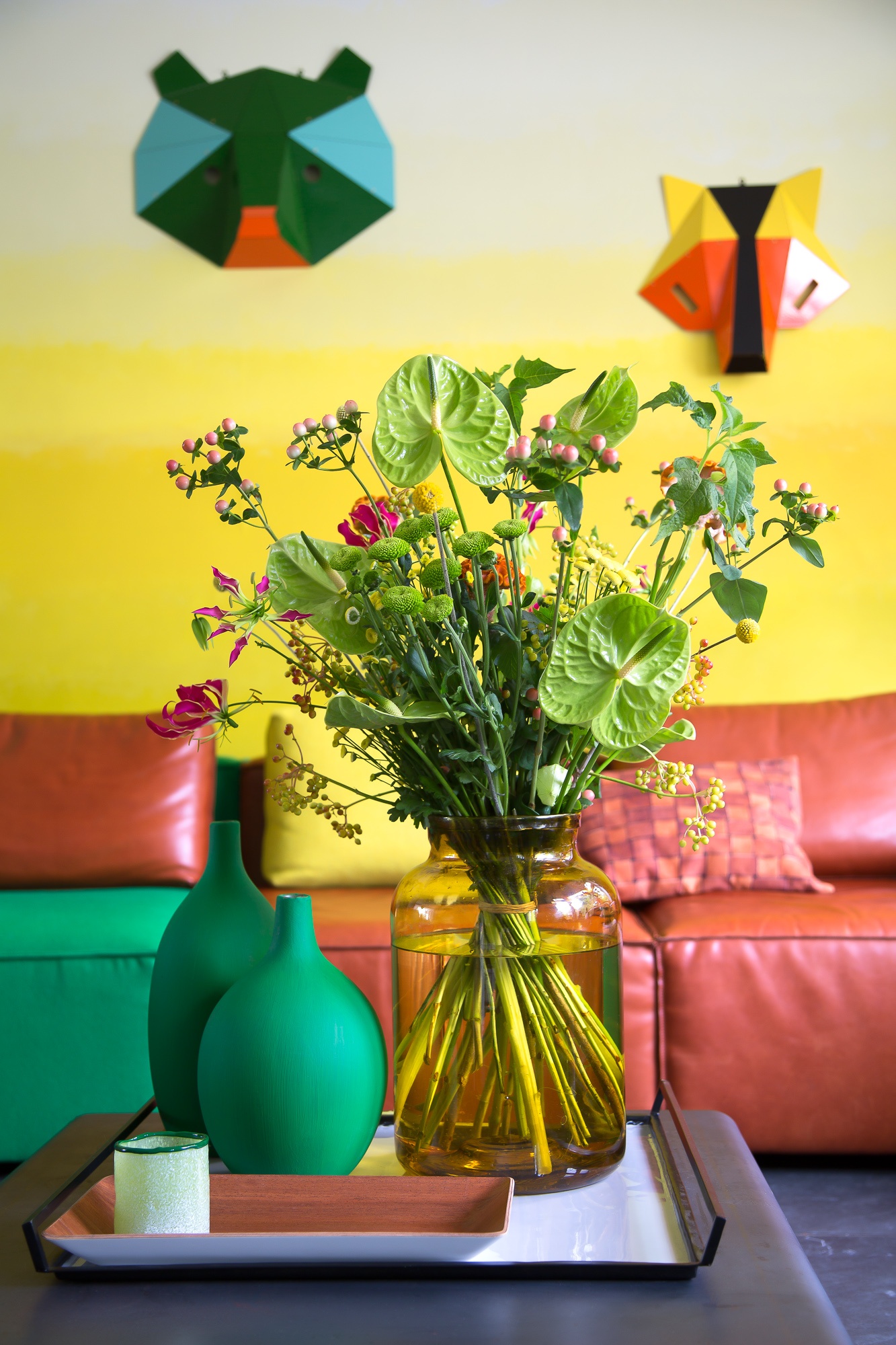 Have you created a bouquet using Anthurium flowers? Share a photo on Instagram (tag @anthuriuminfo with hashtag #fanthurium). We might even share it with our followers!